USS Constellation
Introduction
USS Constellation, constructed in 1854, is a sloop-of-war and the second of several United States Navy ships to carry the name Constellation (The first was a frigate that was completed in 1797 and was disassembled in 1853). This second ship, a sloop, was constructed shortly thereafter and served the Union Navy in the Civil War. Despite being a single-gundeck sloop, the Constellation is actually larger than the original frigate that served the Early Republic. This ship holds a special piece of history because it is the last surviving sail-only warship to be designed and built by the US Navy. Currently resting in Baltimore's Inner Harbor—it was moved from Boston to Baltimore in 1955—the USS Constellation offers self-guided and guided tours to the public. In addition to being part of the Historic Ships of Baltimore, the USS Constellation is also a National Historic Landmark and it is listed on the National Register of Historic Places.
Images
Shortly after the start of the Civil War, The USS Constellation seized a rebel ship-one of the U.S. Navy's first captures of the war.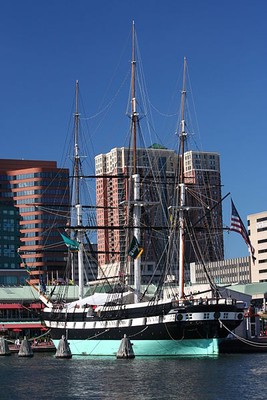 The USS Constellation docked outside of Naples, Italy, in 1856. Painting by DeSimone.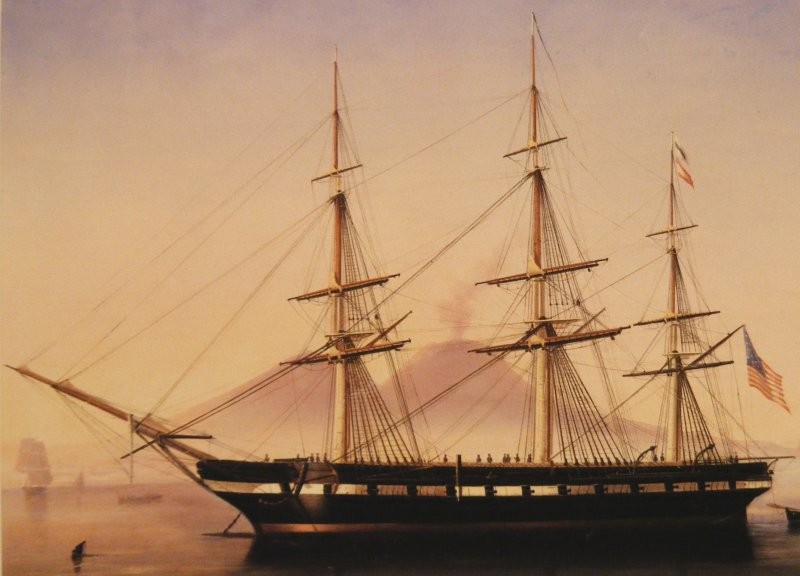 The Constellation at sail sometime between 1890 and 1905. US Library of Congress Photo # LC-D4-32273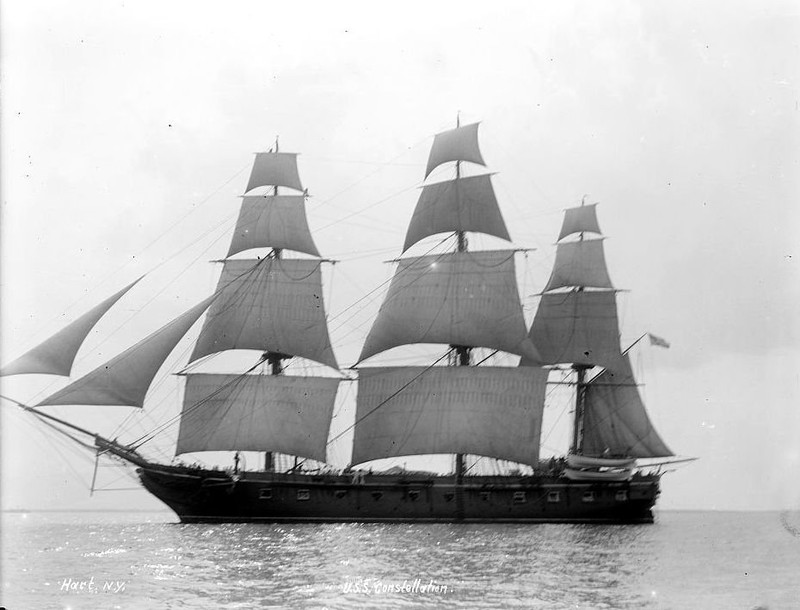 Moving the Constellation from Boston to Baltimore, 1955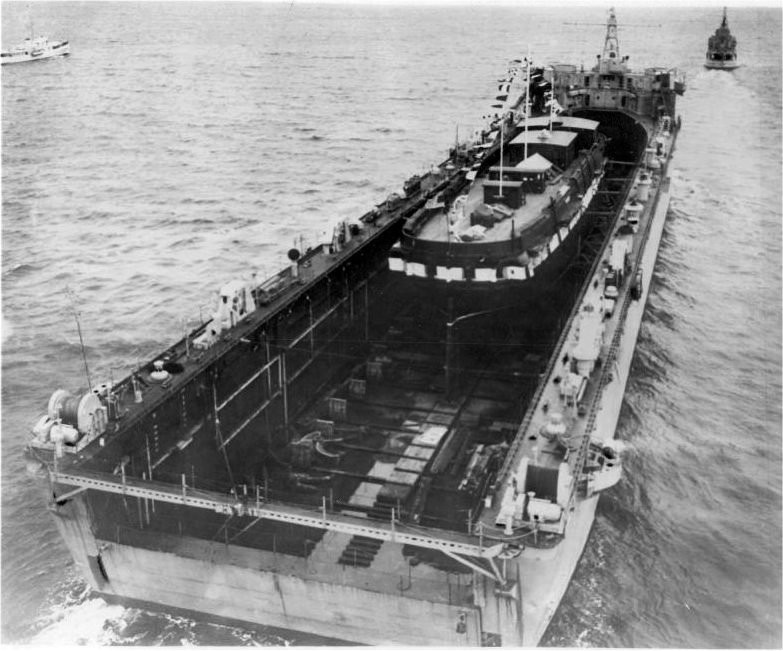 "Constellation, Relic of Old-Time Navy, Here for Inspection of Capital Folk," published in Washington Times, November 01, 1914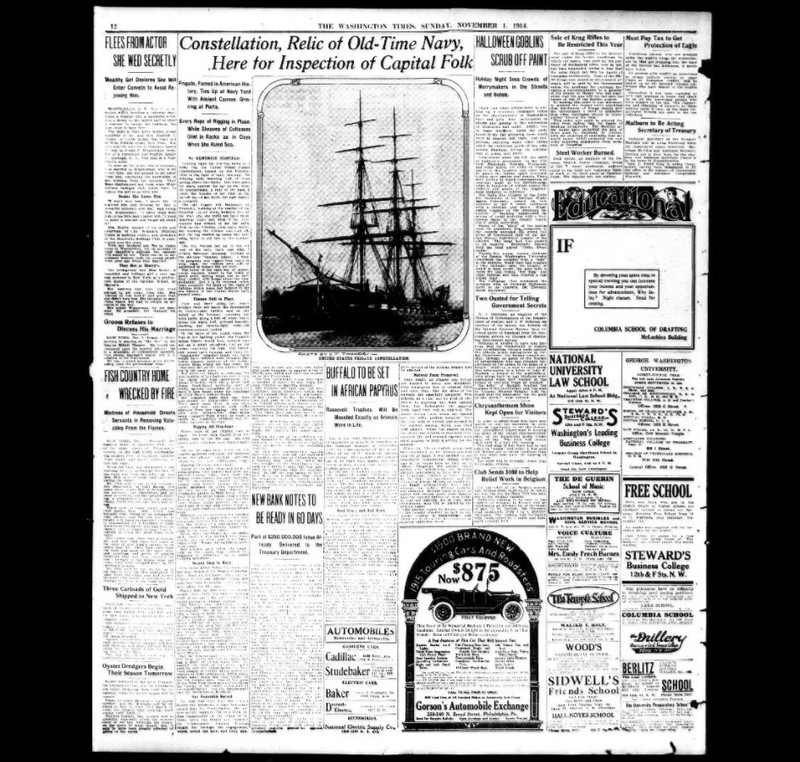 Backstory and Context
History of the USS Constellation
The first USS Constellation was a frigate built in the Sterrett Shipyard, Baltimore, in 1797. It served in the War of 1812, captured the Algerian frigate Mashuda, helped crush the Seminole uprisings, and sailed around the globe. In 1855, the second USS Constellation, the very last sloop-of-war, was built at the Norfolk Navy Yard and set sail that year to protect American interests in the Mediterranean.

The Constellation garnered widespread renown in 1856 for rescuing a barque in distress, which led the Austrian emperor's court to give the ship an official message of appreciation. At this time, the Constellation served as the flagship for the African Squadron, capturing three slave ships before the outset of the Civil War (the Atlantic slave trade was illegal at this time).
After the Civil War, the Constellation played several roles, both militarily and commercially. For instance, the ship carried exhibits to the Paris World Fair in 1878 and brought over 3300 barrel of foodstuffs, plus articles of clothing, to help the Irish famine in 1879-1880. The Constellation served as a training ship in WWI and helped train more than 60,000 recruits, and in WWII, President Roosevelt made the Constellation a national symbol. The ship was decommissioned in 1954 and moved to Baltimore in 1955, where it still stands.1
Sources
Information taken from the Historic Ships of Baltimore
Additional Information