Booth Theatre
Introduction
The Booth Theatre was built in 1913 by Lee Shubert and Winthrop Ames and named for Shakespearean actor Edwin Booth (1833-1893), the brother of Lincoln's assassin, John Wilkes Booth. It was the second theater in New York by the same name - the first being built by Edwin Booth himself in 1869 at 23rd Street and 6th Avenue. The 1913 Booth Theatre, like the Ames-owned Little Theatre, was part of the movement toward small, intimate venues, and opened with only 600 seats. Architect Henry B. Herts designed the building, with an English Tudor style interior and a sgraffito-decorated exterior.
Images
Booth Theatre (image from the Shubert Organization)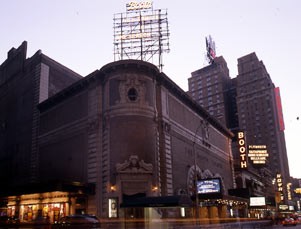 Booth Theatre (image from the Shubert Organization)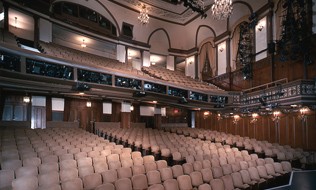 Booth Theatre, 1913 (image from the Shubert Archives)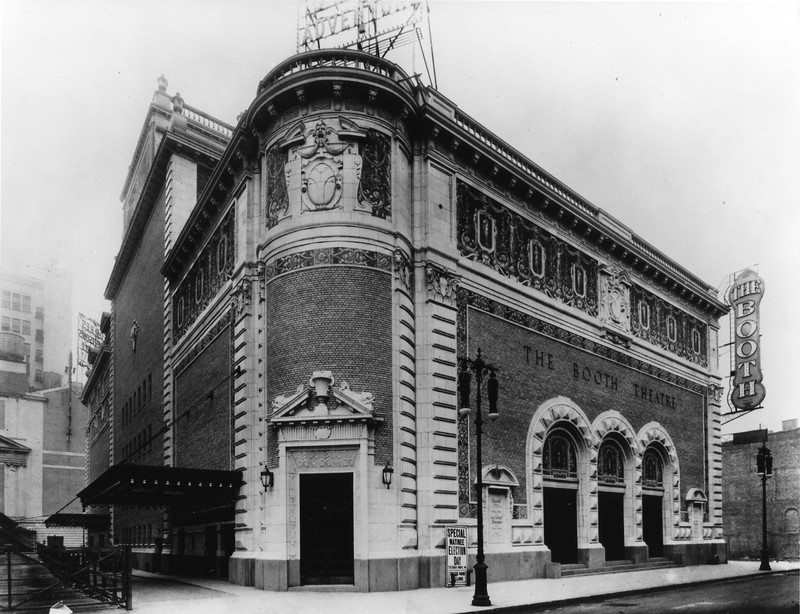 Backstory and Context
Henry Herts, a graduate of Columbia University, designed the Booth Theatre. The original project was completed in 1913. The building for the Theatre runs into the Shubert Theatre, which sits beside it in Shubert Alley. It was designed in a "restrained classicism" and contains only 600 seats, which makes it a smaller theatre than many in the area, particularly in 1913 when grand theatres were the norm. Lee Shubert and Winthrop Ames, who commissioned the building, wanted a smaller Theatre to provide a more intimate experience for viewers, and that's what the Booth Theatre has proven to be, especially compared to the more extravagant Shubert Theatre that sits beside it.
The Theatre received its name from Edwin Booth, considered one of the greatest Shakespearean actors of his time, who surprisingly has another Theatre named after him as well. Booth is the brother of John Wilkes Booth - the man who shot President Abraham Lincoln. Edwin Booth, however, is better known for his roles in productions such as Hamlet and for his many theatrical tours across the United States and Europe than for his association with his brother, John.
Famous productions at the Booth Theatre throughout the years include "Next to Normal" (2009), "Sunday in the Park With George" (1984), and "You Can't Take It With You" (1936).
Sources
"About." Shubert Organization. Accessed Web, 5/7/17. http://www.shubert.nyc/theatres/booth/.

"Inside the Booth Theatre." Spotlight on Broadway. Accessed Web, 5/7/17. http://www.spotlightonbroadway.com/theater/booth.


Additional Information