Hooper-Kyser House
Introduction
William Hooper represented North Carolina in the Continental Congress and was one of the singers of the Declaration of Independence. This home was built in 1814 for his son, professor William Hooper, and is notable today as the oldest home standing in Chapel Hill. A little over a century later, the home was purchased by Kay and Georgia Kyser, who moved to Chapel Hill in 1951. Georgia Carroll Keyser was a movie star who often performed with her husband Kay, a band leader and the star of a popular radio program. Georgia Carroll Keyser was also one of the founders of the Chapel Hill Preservation Society.
Images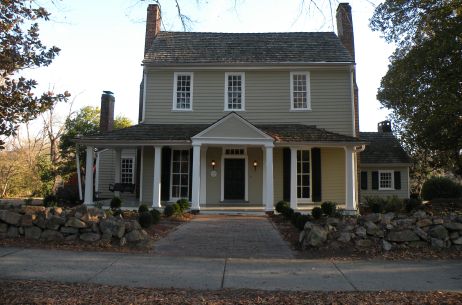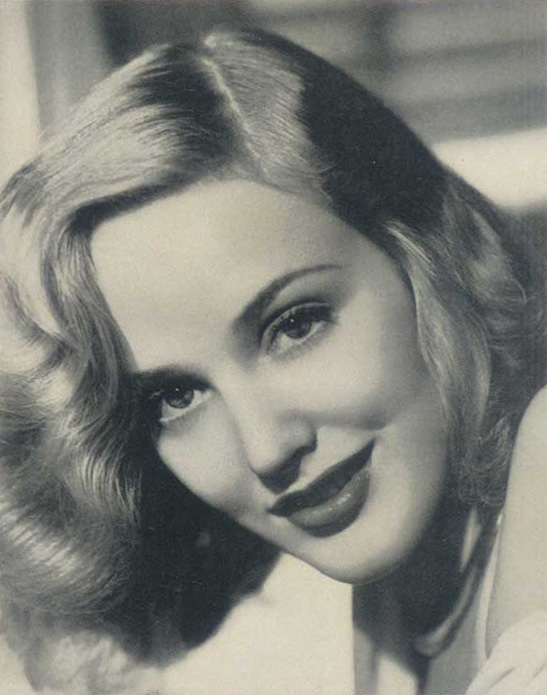 Interior of Hooper-Kyser House, circa 2007.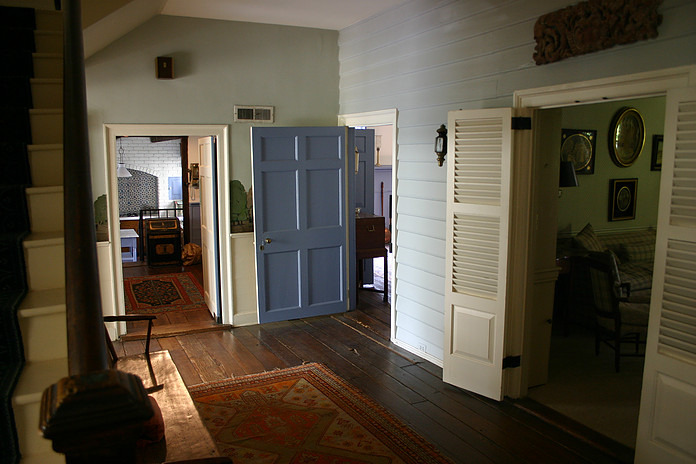 Backstory and Context
When the home was built in 1820, its original floor plan followed a traditional "hall and parlor" plan typical of two-story wood frame homes of the era. A later addition maintained the two-story height, but was built out along the back. Chimneys bookend the sides, with a sweeping veranda that wraps one side. Sitting at the corner of Franklin and Battle Streets, the home is located at the center of Chapel Hill, abutting the university. The prime real estate, combined with the home's historic status, combined to carry a hefty price tag; the home last sold in 2011 for 1.495 million.

The home's most famous residents, Kay and Georgia Kyser, were darlings of the entertainment industry in the 1930s and 40s. While Kay was a talented musician and "big band" leader, Georgia was an actress and model who appeared in over a dozen films. However, her career came to an abrupt end when Kay decided to retire and the couple moved from Hollywood to the small town of Chapel Hill. After the initial shock of the move abated, Georgia enthusiastically embraced Chapel Hill and the university community. Having missed the opportunity to attend college earlier in life due to her entertainment career, she took advantage of the proximity to Chapel Hill to obtain a degree in studio art.

Georgia gained a deep appreciation for historic preservation from her travels across Europe, and with her move to Chapel Hill she put her passion for preservation to good use. Teaming up with Ida Friday, Georgia's first foray into saving historic buildings from demise occurred in the 1970s when a home on the corner of East Rosemary and Hillsborough streets was in danger of razing. The two women's efforts resulted in the founding of Chapel Hill Preservation, an organization responsible for a preservation wave that has saved countless historic sites from destruction, and which marked the beginning of a massive rehabilitation of historic properties and renewed appreciation for Chapel Hill's historic built environment. Chapel Hill Preservation remains an important organization in the historic university town.
Sources
"Hooper-Kyser House," Preservation Chapel Hill, http://www.preservationchapelhill.org/#!hooper-kyser-house/c1k6e

"Chapel Hill Historic District Nomination Application," National Register of Historic Places, http://www.hpo.ncdcr.gov/nr/OR0078.pdf

"RIP Georgia Carroll," A Trip Down Memory Lane: Great Entertainment Archives, http://greatentertainersarchives.blogspot.com/2011/01/rip-georgia-carroll.html

Additional Information