Elitch Theatre
Introduction
The Elitch Theatre has been one of the most important cultural landmarks in the Denver area since it was founded in 1891. It was the city's first cultural center and is home to the oldest summer stock theater in America. Over the past century, the theater brought traveling Vaudeville acts to the city, as well as many musicals, and plays. The Elitch Theatre showed its first motion picture screening in 1896 with Thomas Edison's groundbreaking technology, the Vitascope. Over the course of its long history, the Elitch Theatre has provided the Denver community with a continual assortment of cultural events. The Elitch Theatre's last season with its long-standing troupe, the Elitch Theatre Company, occurred in 1987, and the theatre officially closed in 1991. Nowadays, the historic theatre has undergone extensive renovations to get it back to its original grandeur, and with the help of the Historic Elitch Gardens Theatre Foundation, the goal is to turn the theatre into a year-round multimedia performing arts complex. The Elitch Theatre was added to the National Register of Historic Places in 1976.
Images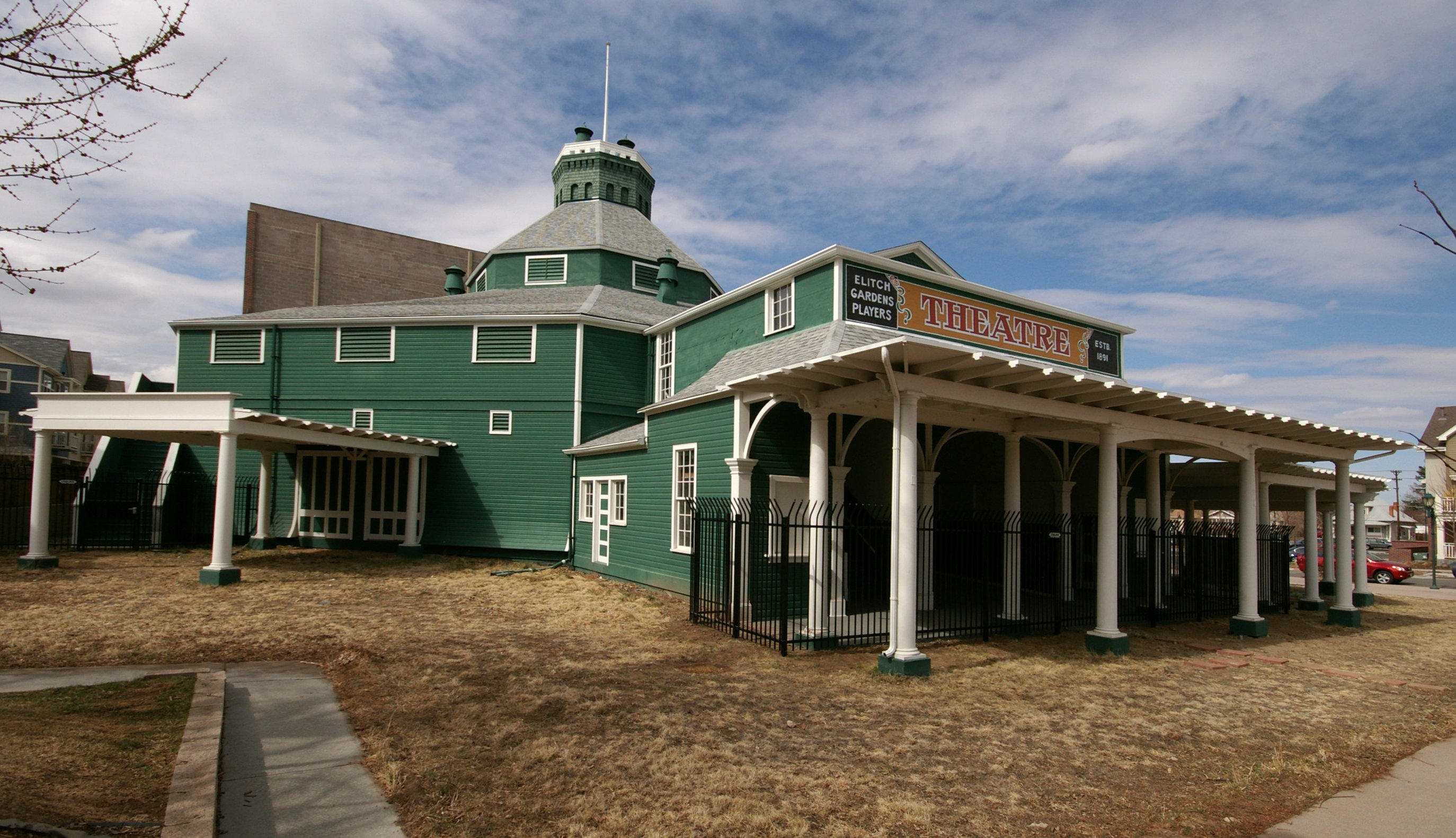 Interior of the Theatre as of 2010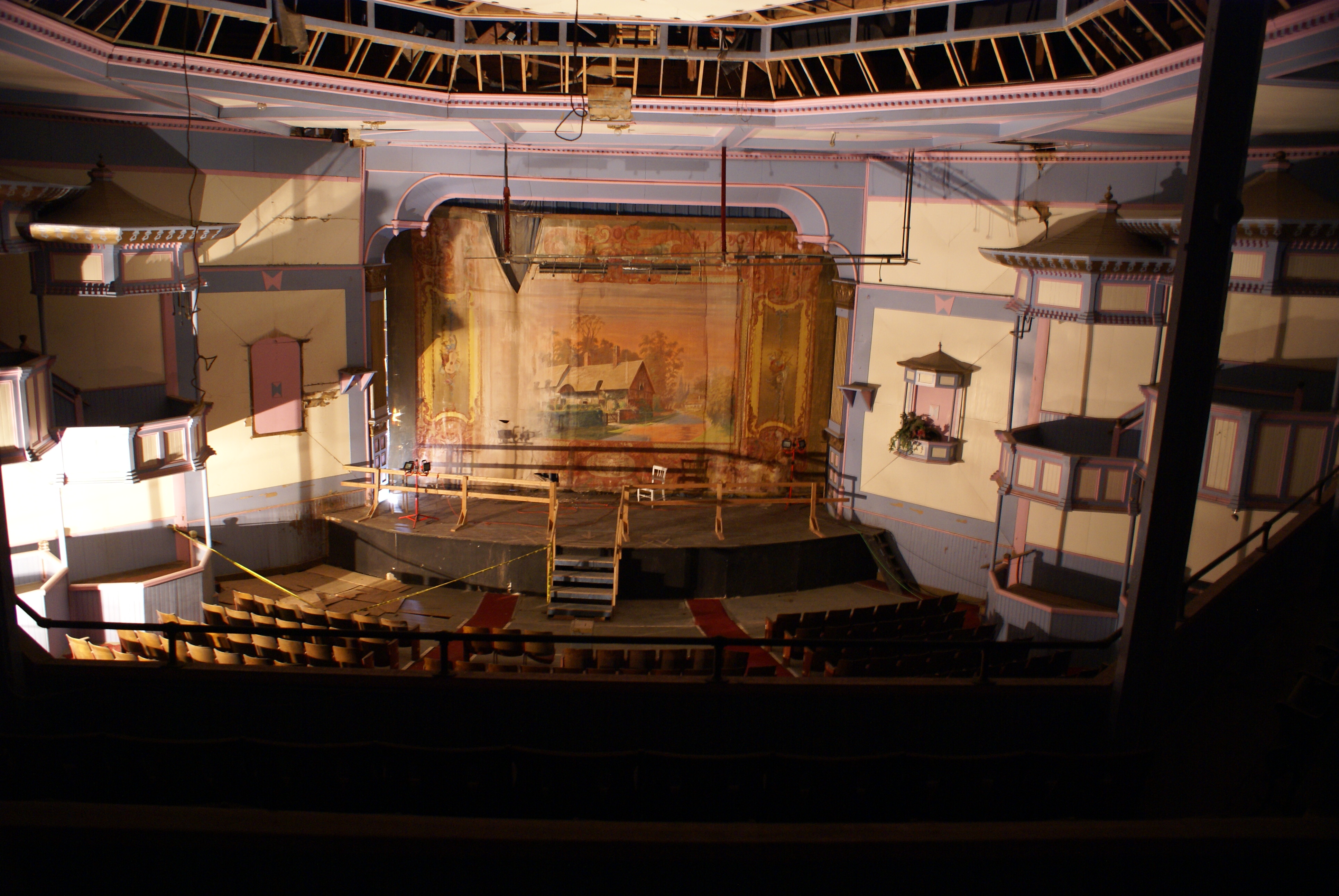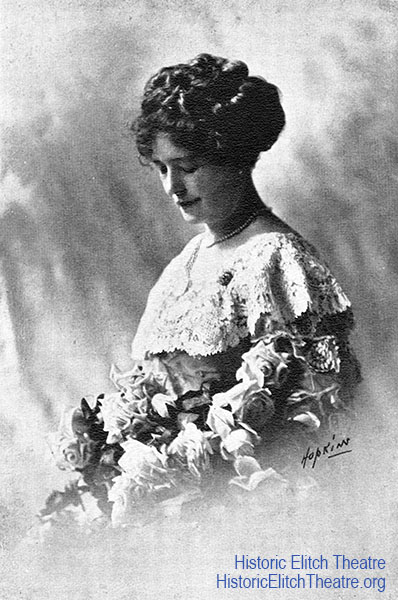 1890 original entrance of Elitch Gardens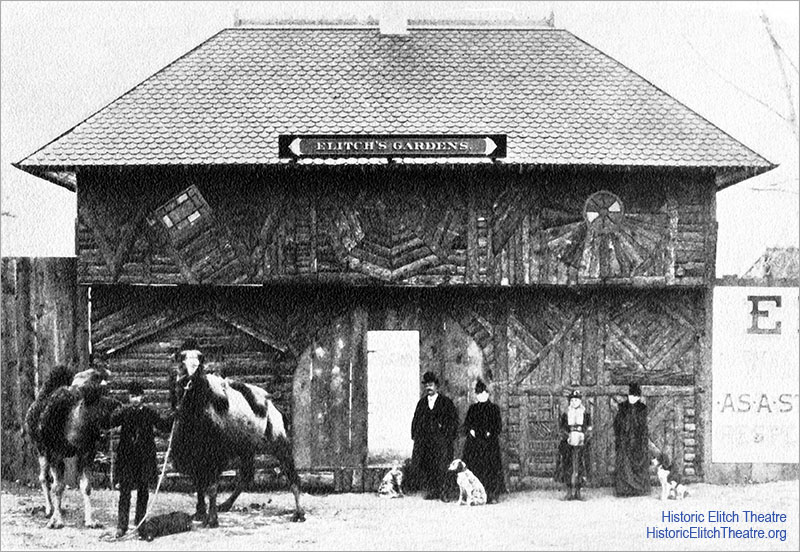 Early flyer for the Gardens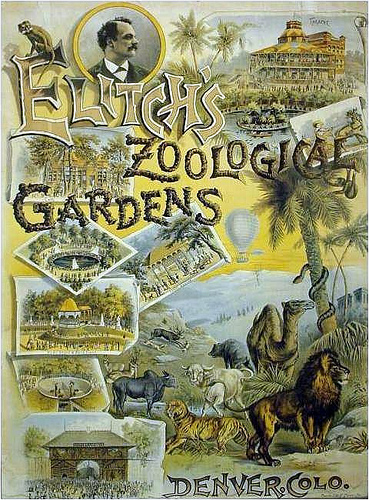 Backstory and Context
Origins of the Elitch Theatre
The founding of the Elitch Theatre can be traced back to John Elitch and Mary Elitch Long, who first opened their Elitch Zoological Gardens on May 1st, 1890. The inspiration for this early theatre was Shakespeare's Globe Theatre, and the early vaudeville shows included animals, bands, and flowers, all displayed in an open-air setting. During the first few years, both local and national performers came to Denver to put on their vaudeville shows. After a year of widespread success in 1890, a new, enclosed theatre was built for about $100,000. Tragedy struck right before the opening of the new theatre, however, as John Elitch became ill while traveling with his troupe and eventually died in March of 1891.
Regular performances at the Elitch began in 1893, as a stock company from New York was employed for the summer season. Over the years, Elitch Theatre became highly renowned for the quality of its plays and actors, and actors thoroughly enjoyed the restful atmosphere around Denver. In 1896, Edison's Vitascope played short motion picture films at the theatre, and in 1897, the Elitch Gardens Stock Theatre Company would begin performing. The place was so popular that filmmaker Cecille B. DeMille would send the theatre yearly telegrams wishing it another successful season. He called the theatre "one of the cradles of American drama."
After a long career not only establishing the theatre, but also for bringing and expanding culture to Denver residents of all ages, Mary Elitch stepped down from the theatre's management in 1916.1
Sources
1.) Information taken from the Historic Elitch Gardens Theatre Foundation
Additional Information