Denver Museum of Nature and Science
Introduction
The Denver Museum of Nature and Science is an independent, nonprofit museum dedicated to informal science and the natural history of Colorado, Earth, and the Universe. With over 500,000-square-feet of interior space along with more than one million objects in its collections, which includes natural history and anthropological materials as well as archival and library materials. Founded in 1900, the museum traces its origins back to pioneer and naturist Edwin Carter, who assembled one of the most comprehensive collections of Colorado fauna in his log cabin home, called the Carter Museum. To protect this collection in a larger, fireproof building, funds were collected and the Denver Museum of Nature and Science was incorporated on December 6, 1900. Over the course of its history, the museum has added the Phipps Auditorium (1940), the Gates Planetarium (1968), an IMAX theater (1983), and the Leprino Family Atrium and Anschutz Family Sky Terrace (2002).
Images
The Denver Museum of Nature and Science was established in 1900 and boasts a collection of more than one million items.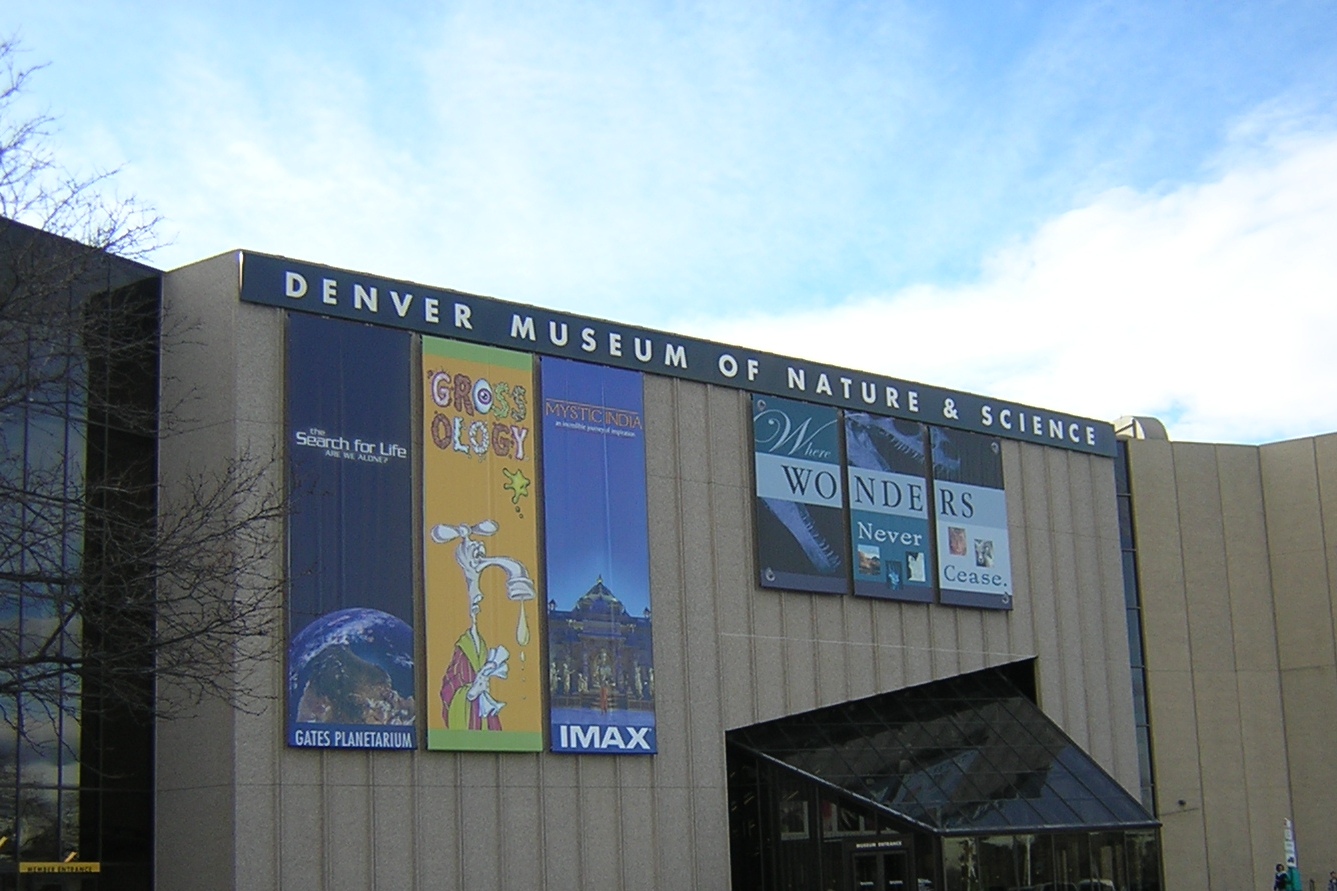 These skeletons are on display in the Prehistoric Journey exhibit, which explores the evolution of life on earth.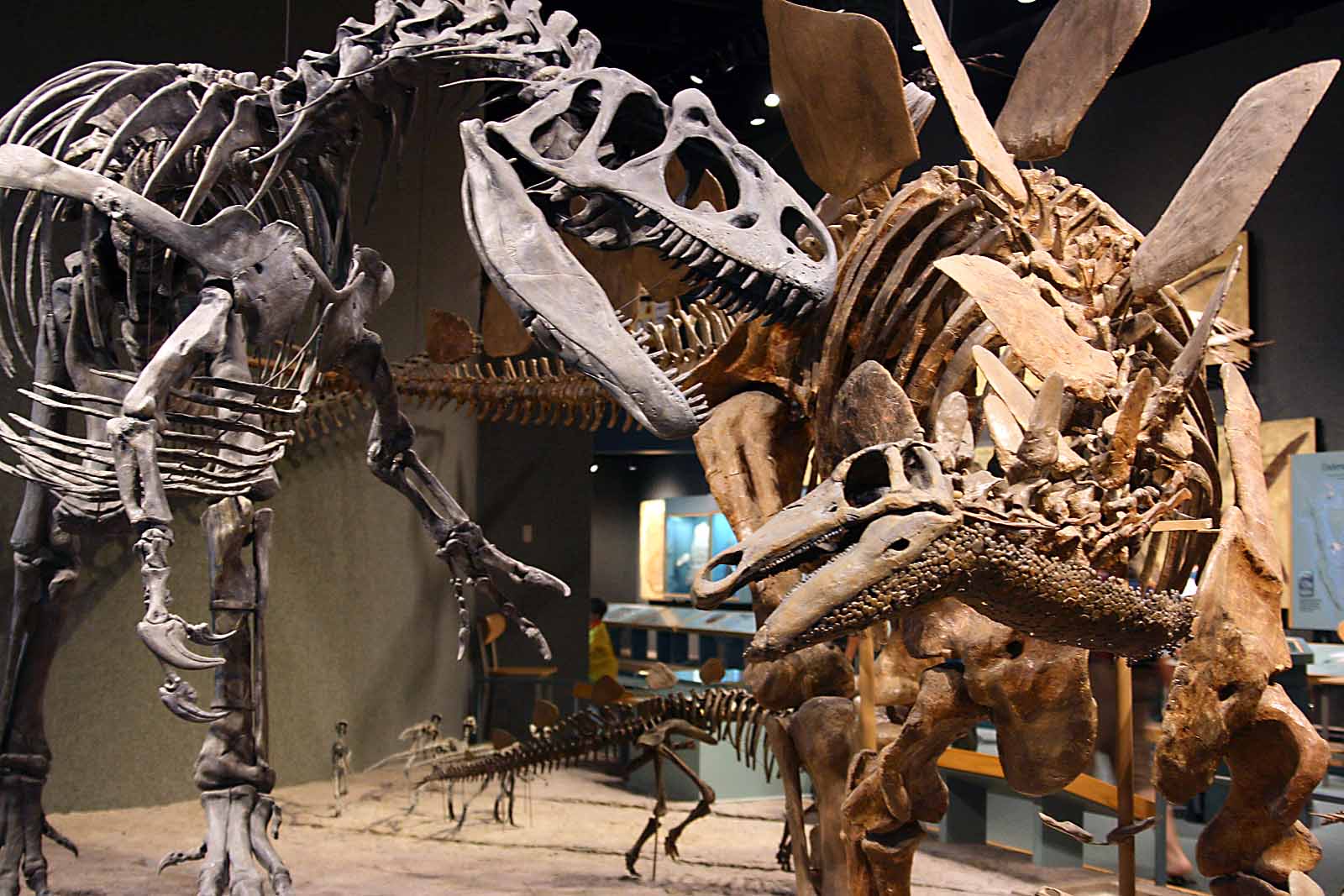 Visitors can tour Edwin Carter's log cabin (officially called the Edwin Carter Discovery Center), which is located at 111 North Ridge Street.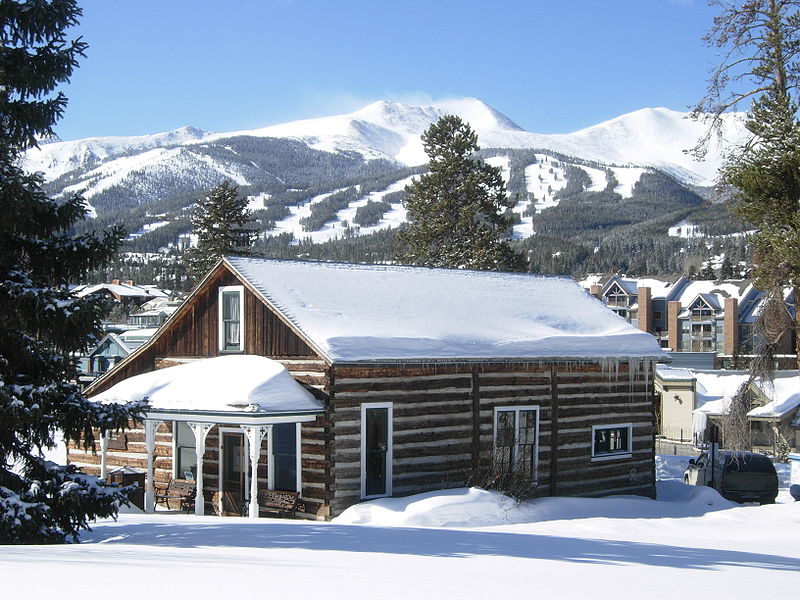 Edwin Carter in his log cabin, circa 1875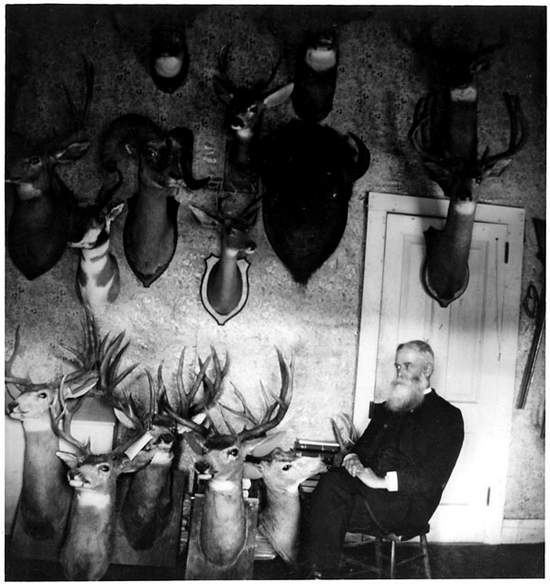 Backstory and Context
History of the Museum
Edwin Carter was born in upstate New York around 1830 and moved to Breckenridge, CO, where he lived from 1860 to 1900. During this time, Carter began collecting animal and bird specimens for display in an attempt to preserve the memory of Colorado's fauna before they were destroyed by the hydraulic mining that was destroying the environment at that time. In 1875, Carter built a log cabin museum with high ceilings to showcase his collection. Following fundraising campaigns and Carter's death in 1900, the Museum of Nature and Science took his collection and gave it a more prestigious, protective building.
Soon after the museum's incorporation, crystalline gold specimens from John F. Campion and butterflies and moths from John T. Mason were added to the collection. Over the 20th century, the museum vastly expanded its collection with ancient fossils, gems and minerals, majestic wildlife, discoveries from outer space, Egyptian mummies, exhibits about the human body, and much more.
Exhibits and Events
Nowadays, the Denver Museum of Nature and Science houses over a million objects in its collections with a goal of empowering a community that loves, understands, and protects the natural world. The permanent collection on display at the museum is divided into eight divisions, including:
Discovery Zone — hands-on educational center geared toward children.
Egyptian Mummies — includes two mummies and their tomb artifacts.
Expedition Health — exhibits on the changing and adapting human body.
Gems & Minerals — a re-created mine full of local and global minerals.
North American Indian Culture — showcases the diversity and archaeological discoveries from various Native Americans groups.
Prehistoric Journey — traces the evolution of life on Earth.
Space Odyssey — exhibitions about the Universe and the Earth's place in it.
Wildlife Exhibits — Dioramas showing scenes of life among many different animals.
Other aspects of the museum include its temporary exhibits, planetarium shows, lectures, special events, IMAX films, and a variety of other projects and programs.
Sources
"Museum History." Denver Museum of Nature and Science. Accessed March 6, 2016. http://www.dmns.org/about-us/museum-history.
Additional Information