High Gate Mansion
Introduction
High Gate mansion, located in Fairmont, West Virginia, is the historical home of coal operator James E. Watson, son of the "father of the West Virginia coal industry," James O. Watson. The home, built in 1910, encompasses over a block of land and was placed on the National Register of Historic Places in 1982.
Images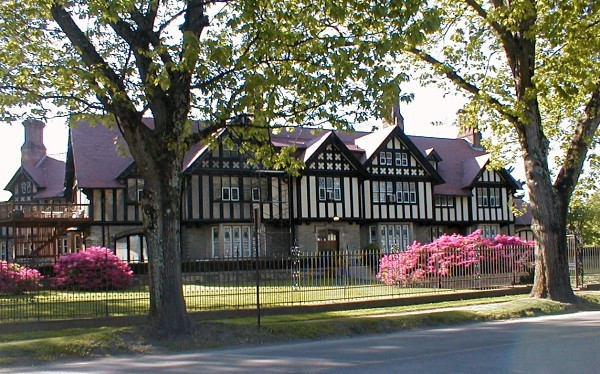 Construction of High Gate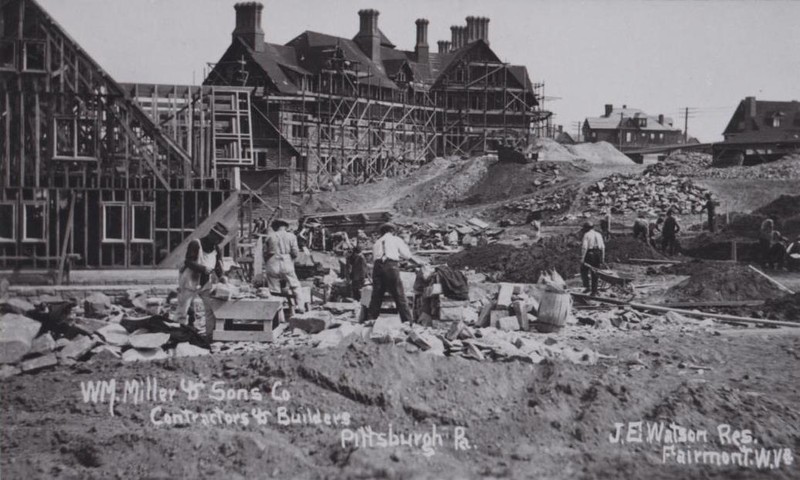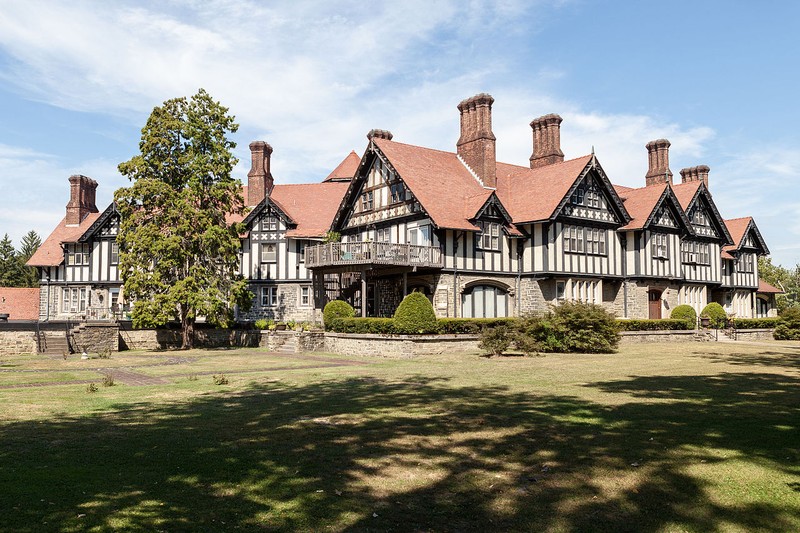 The Sisters of St. Joseph and their students at High Gate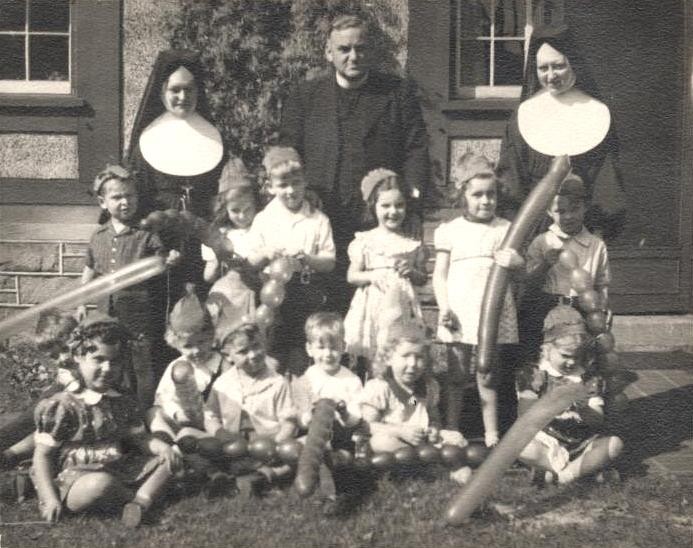 President Taft at High Gate
Backstory and Context
High Gate mansion was designed by Philadelphia architect Horace Trumbauer, who also designed the Ritz-Carlton Hotel in Boston and the Philadelphia Museum of Art. The mansion is an example of "Jacobethan," or Tudor revival architecture, a style known for its use of half-timbering. This style was popular in Philadelphia and in the suburbs of New York at the time, but is not often found in West Virginia. High Gate is one of the best examples of the Tudor revival style still existing in the state today.
When James E. Watson died in 1926, High Gate was purchased by the Sisters of St. Joseph who would use the mansion as a rest home and later as a kindergarten for local Fairmont children. High Gate then began to house the Ross Funeral Home, with the carriage house becoming a nursing home. The Ross Funeral Home still exists at the mansion today, but the nursing home has been closed. A partnership between the Friends of High Gate and the Vandalia Heritage Foundation, an organization which promotes historic preservation in northern West Virginia, restored the carriage house in 1993. The High Gate Carriage House is now a venue for business meetings, weddings, and other events in the historic home. High Gate symbolizes the wealth that came from the early West Virginia coal industry and the success of the Watson family. President William Howard Taft was once entertained at the home.
Sources
Stafford, Margo "High Gate." e-WV: The West Virginia Encyclopedia. 11 October 2013. Web. 05 March 2016.
Additional Information