Yakima Valley Trolleys
Introduction
Yakima Valley Trolleys operates the last authentic turn-of-the-century streetcar system in the country. From 1907-1965, the Yakima Valley Transportation Company operated passenger service (until 1947) and freight service (until 1985). The museum opened in 1985 and still has five miles of track on which vintage streetcars continue to ride today; at its peak the company had 44 miles of track. Two of the company's buildings survive today, the car barn/shop facility and powerhouse substation. Several vintage streetcars, including two from Portugal purchased in 1975, are at the museum. As it is the last streetcar system in the country, it was placed on the National Register of Historic Places in 1992.
Images
One the streetcars at the museum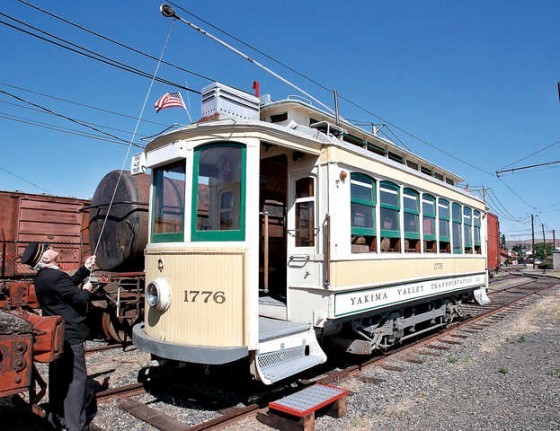 Another streetcar rides along one of the museum's two routes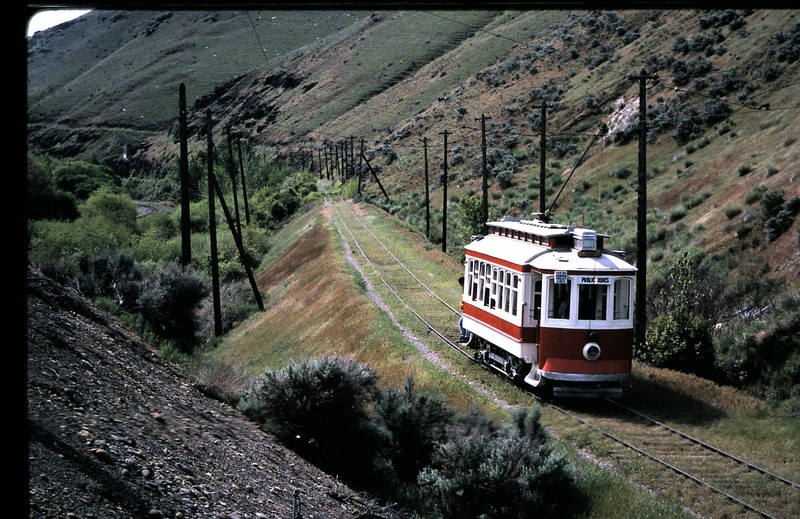 Backstory and Context
The streetcar system proved to be very important for the local apple orchard industry. Its tracks, and accompanying cold storage facilities, enabled people to develop orchard fields farther away and easily transport goods to the market.
Sources
http://www.yakimavalleytrolleys.org/history.html https://en.wikipedia.org/wiki/Yakima_Valley_Transportation_Company
Additional Information