Fort Lee Historic Park and Visitor Center
Introduction
Located just south of the west entrance to the George Washington Bridge, the Fort Lee Historic Park and Museum is location where, in the summer of 1776, a force of the Continental Army built a fort that, along with Fort Washington across the Hudson River atop the Manhattan bluffs, would prevent British ships from sailing up the river and cut the army and the colonies in half. The visitor center features exhibits chronicling the events surrounding the fort and the context of the Revolutionary War. The building itself was constructed in 1976. The grounds also feature several replica buildings from the fort. The park is located in a larger park called Palisades Interstate Park, which is a National Historic Landmark.
Images
Fort Lee Historic Park and Visitor Center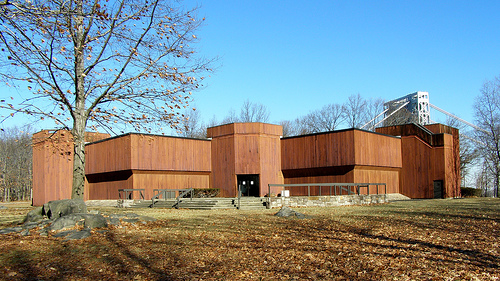 Some of the replica buildings at the site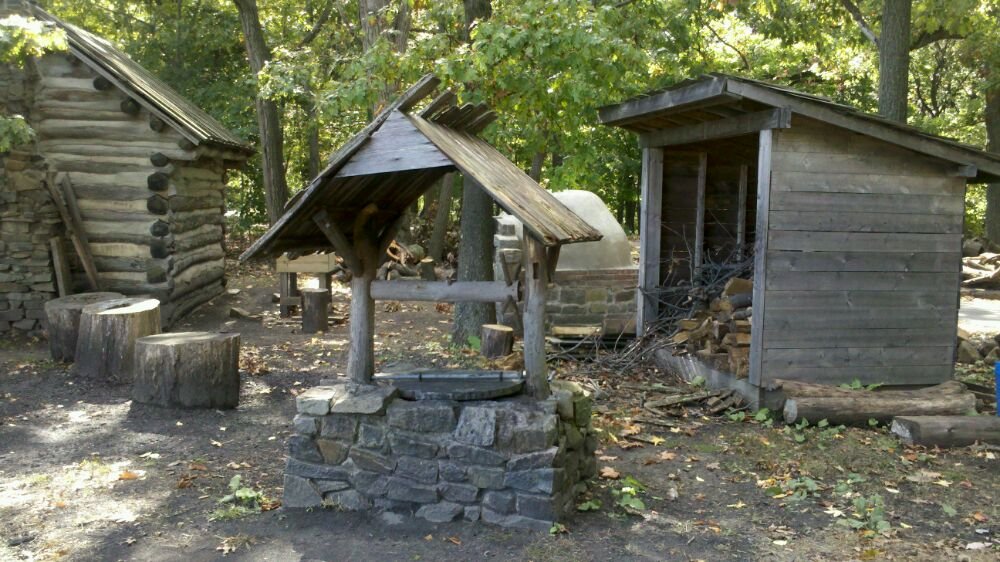 A canon is fired during a reenactment at the museum. The George Washington Bridge is in the background.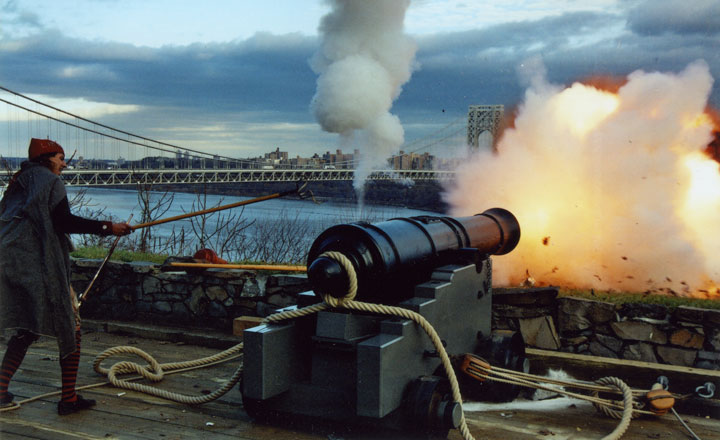 Backstory and Context
Washington's plan of using the forts to bombard passing British ships ultimately failed. The British amassed a large army (31,000 troops) on Staten Island for their summer offensive. One force attacked Fort Washington and captured its 3,000 soldiers, thereby making Fort Lee useless. Washington ordered the troops to move out but before they could do so in an orderly fashion, another British force sailed across the river and the troops quickly abandoned the fort, leaving behind essential supplies and arms. Washington was then forced to march his army further into New Jersey.
Sources
http://www.njpalisades.org/fortlee.html http://www.njpalisades.org/pdfs/fortleeBrochure.pdf
Additional Information