Historical Marker- 1779 Battle of Baton Rouge
Introduction
The historical marker at this site commemorates the 1779 Battle of Baton Rouge, not to be confused with the later Civil War battle of the same name. It was the only Revolutionary War battle that occurred in the area that became part of the United States but occurred outside of the original thirteen colonies.
Images
Historical marker for the 1779 Battle of New Orleans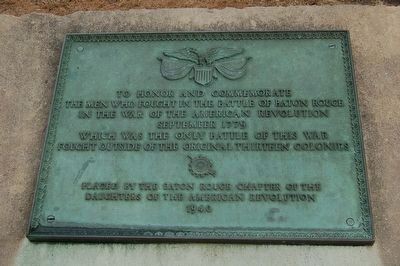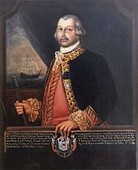 British forces surrender on September 21, 1779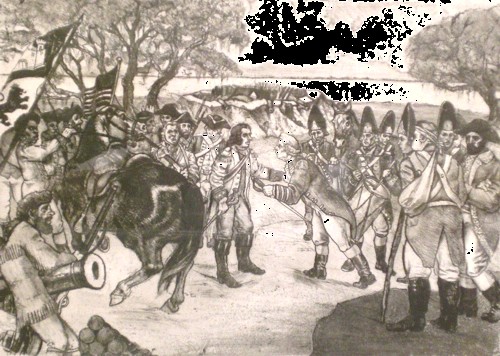 Spain, Britain and the American Revolution in Florida 1763-1783, book
Backstory and Context
A siege that ended on September 21, 1779, the Battle of Baton Rouge occurred during the Anglo-Spanish War. This war was a result of Spain's entry into the American Revolutionary War. On May 8, 1779, a formal declaration of war made by King Charles III entered Spain into the war. Another declaration on July 8 authorized Spanish colonial leaders in the present-day United States to engage in aggressive action against British forces. Directly following this decree, Governor of Spanish Louisiana Bernardo de Gálvez began planning offensive actions against the British.
On September 12, the Spanish arrived in Baton Rouge. During the battle, the Spanish used the surrounding dense plant life to shield themselves as they attacked the new British fort, New Richmond. Construction on Fort New Richmond had only begun earlier that year, in July of 1779.
The battle ended in a Spanish victory, eradicating British forces from the Mississippi River. A justice of the peace in the area, Isaac Johnson, wrote of the battle "the Spaniards only lost one man and some say not one, the English lost twenty-five and the commanding officer wounded his head on his tea table." Johnson's account was not far removed from the truth; the Spanish suffered only three casualties. The conditions of British Lieutenant Colonel Alexander Dickson's surrender included surrounding the infantry soldiers at Fort Panmure, located in present-day Natchez, Mississippi. This fort was exceptionally well fortified and would have proved very difficult for Gálvez to take through military force. A few days after this Spanish victory, American and Spanish privateers captured British ships on Lake Pontchartrain.
Sources
http://www.hmdb.org/marker.asp?marker=87447 https://en.wikipedia.org/wiki/Battle_of_Baton_Rouge_(1779) http://www.crt.state.la.us/email/templates/Museum/Images/RW_BatonRougeSurrender.gif
Additional Information