Thomas Edison Memorial Tower and Museum
Introduction
The Thomas Edison Memorial Tower and Museum honors the life and legacy of arguably America's greatest inventor, Thomas Edison (1847-1931). The site, now Edison State Park, is the location where Edison established the world's first organized research and development center, called the Menlo Park Laboratory (at the time the town was called Menlo Park; the town later changed its name to Edison). It was here, between 1876-1884, that Edison and his team created 400 invention including the incandescent light bulb and phonograph. The site today features a 131 foot memorial tower topped with a replica bulb that is just over 14 feet high and 19 feet in diameter. The tower was built in 1938 in the Art Deco style. The accompanying museum, in the two-room Thomas Edison Center, explores Edison's goal of creating a long-lasting incandescent light bulb, a complete electrical distribution system, a phonograph and other inventions. Items on display include photographs, a model of Edison's lab, and early phonographs and light bulbs. The grounds include a nature trail on which visitors can see the foundations of Edison's office. The tower was restored and rededicated in October, 2015.
Images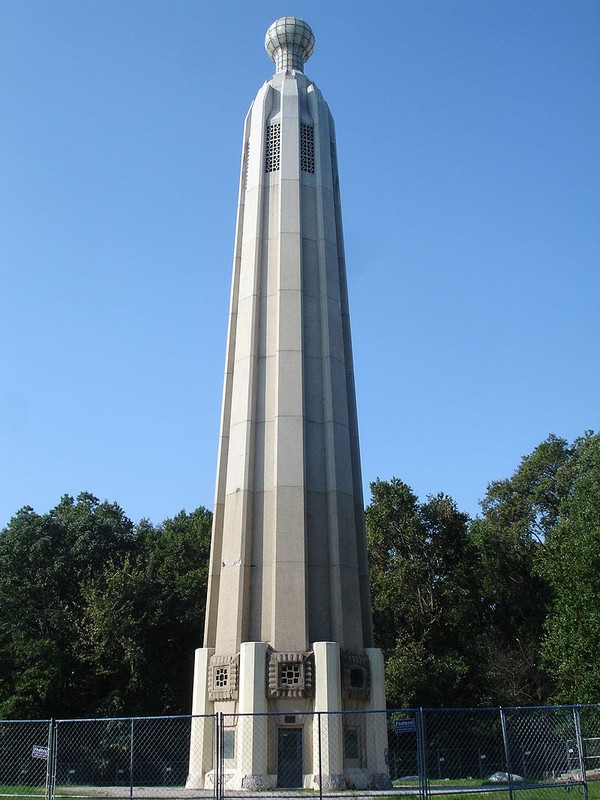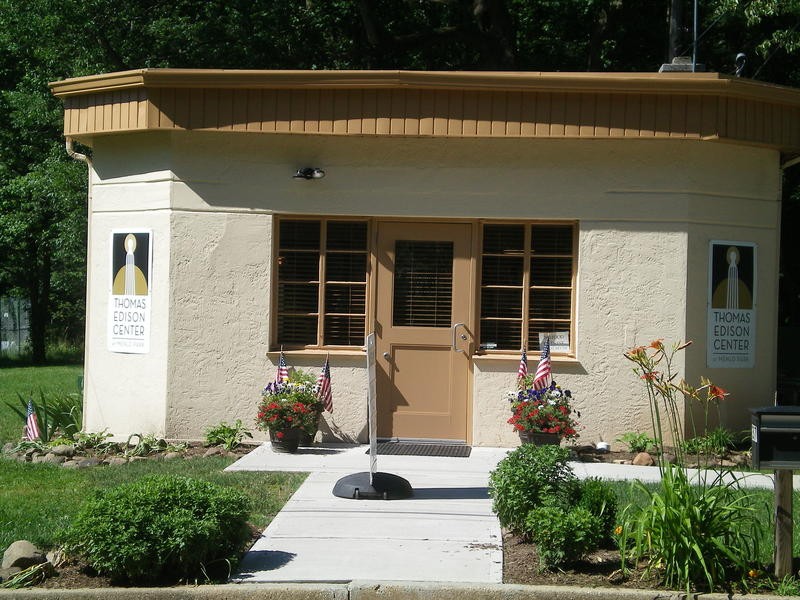 Backstory and Context
Edison's wife, Mary Stilwell, died in 1884 at their home in Menlo Park. Her passing and the growing need for more space prompted him to move to West Orange, New Jersey, where the Thomas Edison National Historical Park is located. All but two buildings at Menlo Park were gradually demolished and used for scrap. The two that remained were moved to Dearborn, Michigan in 1926 where Edison's friend Henry Ford recreated Menlo Park (it is called Greenfield Village, which is a part of
The Henry Ford
museum). A commemorative plaque was installed at Menlo Park in 1925.
Sources
https://en.wikipedia.org/wiki/Thomas_Alva_Edison_Memorial_Tower_and_Museum http://www.menloparkmuseum.org/history/thomas-edison-and-menlo-park Mayor Anthony Yelencsics. "Thomas A. Edison Memorial Tower," National Register of Historic Places. 12-30-79.
Additional Information