Central Railroad of New Jersey Terminal
Introduction
This grand Richardsonian Romanesque style building served as one of seven major railroad/maritime transportation hubs for the Port of New York and New Jersey. It was built in 1889 and designed by the Boston firm Peabody and Stearns. Trains no longer operate at the terminal but ferries continue to offer rides and tickets can be purchased inside the building, which also features interpretive signage and access to the concourse that led to the enormous train shed, which was built in 1914 to accommodate the increasing numbers of passengers (the primary purpose of the terminal was to process those trying to get to Manhattan). It is believed that 10.5 million people passed through the station over its seventy-eight of service, which ended in 1967. The building is just south of the Empty Sky Memorial, which was completed in 2011 to commemorate the September 11, 2001 terrorist attacks.
Images
The former Central Railroad of New Jersey Terminal building. Photo credit: Marty Bernard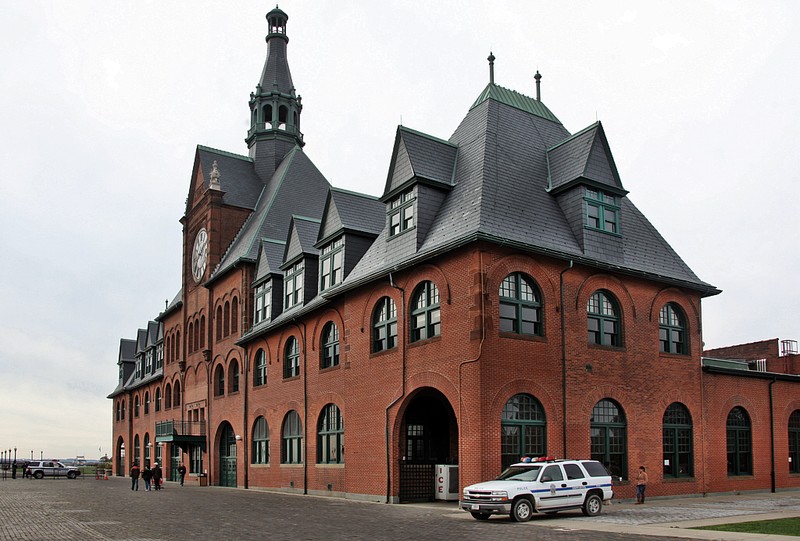 Inside the building. Photo credit: Marty Bernard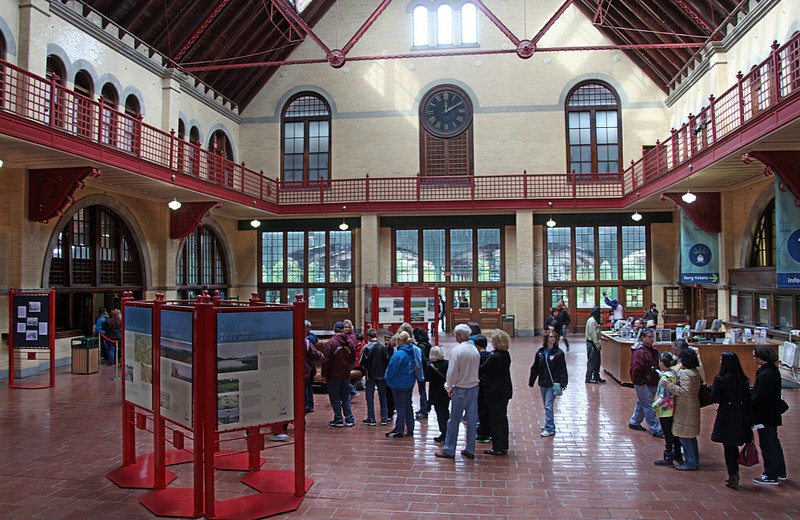 View of the concourse. The train shed has not been preserved or renovated. Photo credit: Marty Bernard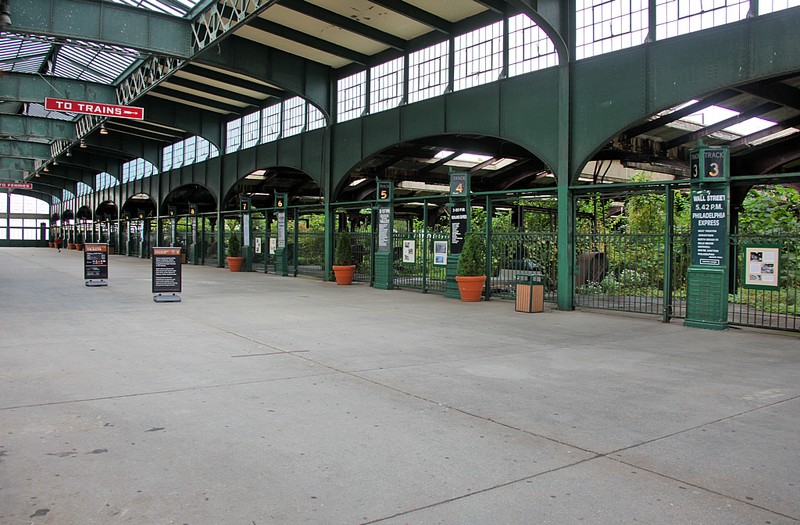 Backstory and Context
The Central Railroad operated the building but several other companies used the station as well.
Sources
https://en.wikipedia.org/wiki/Central_Railroad_of_New_Jersey_Terminal http://railfan44.blogspot.com/2012/10/central-railroad-of-new-jerseys-jersey.html http://www.lhry.org
Additional Information