Dyer Observatory
Introduction
Owned and operated by Vanderbilt University, Dyer Observatory was built in 1953 and added to the National Register of Historic Places in 2009. Named for philanthropist Arthur Dyer, who contributed greatly to its construction, the observatory is primarily now utilized as a teaching tool and hosts numerous public and educational events. It features a 24-inch reflecting telescope as well as a 24-foot dome that houses its library and antique astronomical devices
Images
The dome of Dyer Observatory.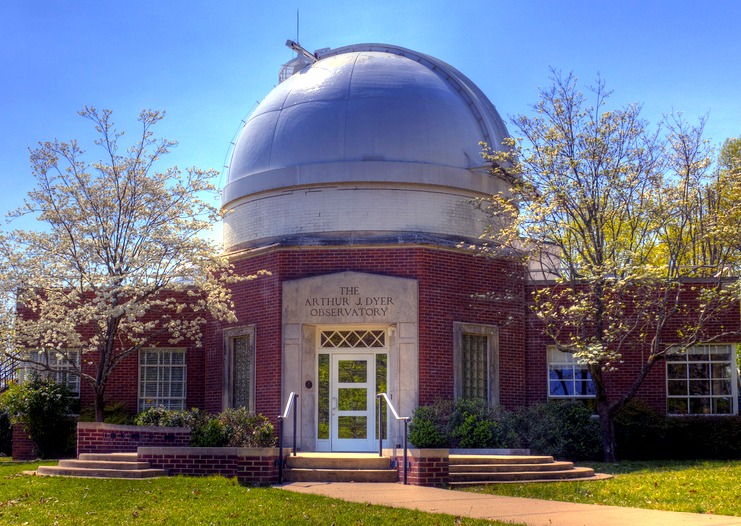 Dyer's 24 inch reflecting telescope.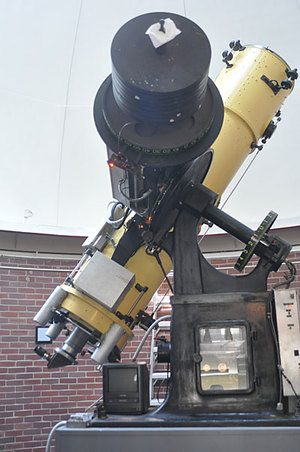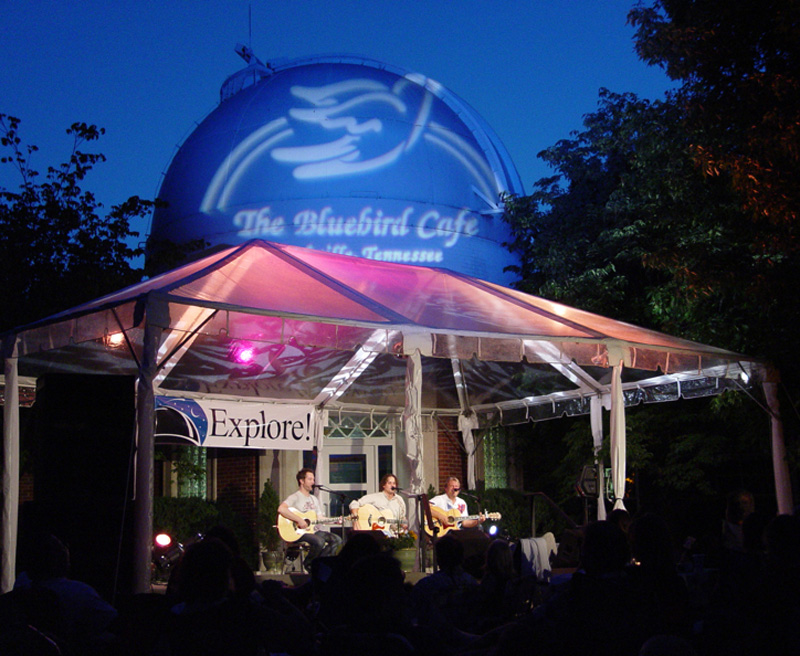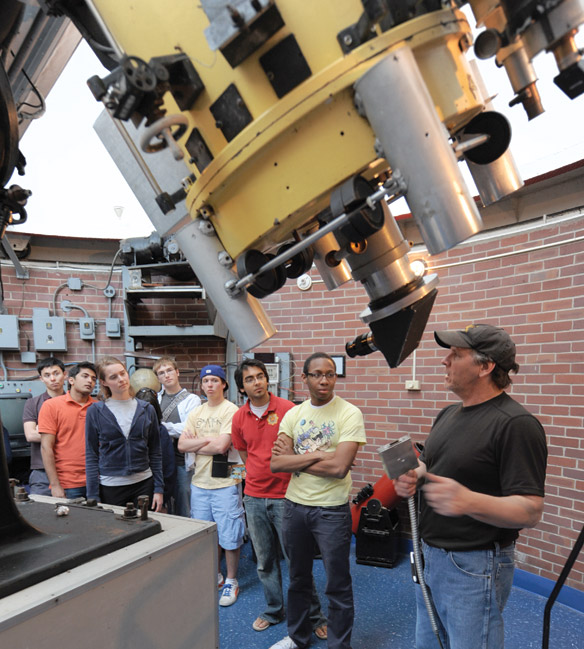 Backstory and Context
Vanderbilt professor, Carl Seyfert, was the driving force behind the construction of the Dyer Observatory. He joined the university's physics and astronomy department in 1946 and worked tirelessly in raising the necessary funds and obtaining the land required to build the observatory. Over 80 firms and foundations donated $200,000 to the effort and the land just south of Nashville was donated by Carl and Eileen Gardner and the Louisville and Nashville Railroad Company. Seyfert and his family lived in a trailer on site during construction of the observatory and director's residence and resided there until his death in 1960.
While not open on a daily basis (it's totally closed from December-February), the observatory does host many events that are open to the public and seeks to promote interest in the fields of science, astronomy, and engineering, especially among children. While it's open from March through November, Dyer hosts the "Meet the Astronomer" lecture series the first Friday of each month, an open house the first Tuesday of the month, "Telescope Nights" the second Friday of each month, and a monthly Bluebird on the Mountain live concert series.
Dyer also welcomes educational field trips and hosts a children's summer camp every June, which is a hands-on camp in which the kids launch rockets, build electronics, observe the night skies and experiment with lasers. Finally, the observatory and grounds can be rented for weddings, corporate events and dinner parties.
Sources
"History." Dyer Observatory. Accessed January 23, 2017. https://dyer.vanderbilt.edu/about-us/history.
Additional Information