Fort Pickett
Introduction
Established in 1942, this United States military base is named after Confederate General George Pickett. The military base was built at the site of a former camp created by members of the Civilian Conservation Corps-a Depression area program that employed mostly young men and built public service projects throughout the nation. The base was used to train soldiers during World War II and throughout the Cold War, and is currently used as a training site for the United States National Guard and Reserves. Fort Pickett consists of nearly 46,000 acres, and around 1400 state of the art training facilities and living quarters.
Images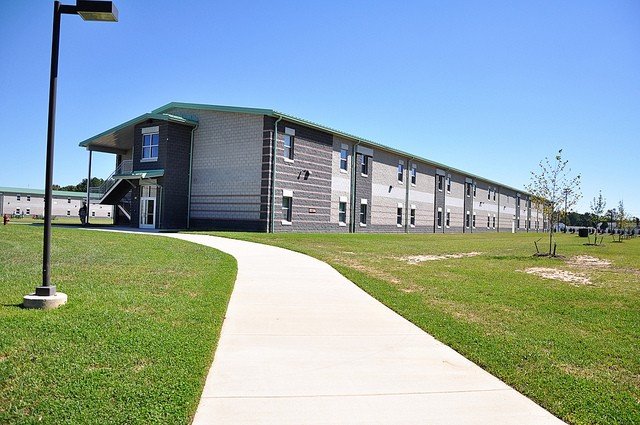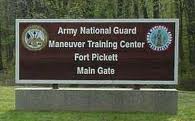 Backstory and Context
Fort Pickett was created shortly after the United States entered World War II. In January 1942, the Army announced the creation of Camp Pickett to be built outside of Blackstone, Virginia. The base was named after Confederate General George Pickett, leader of the infamously ill-advised frontal assault on Union lines during the Battle of Gettysburg. Around 46,000 acres were cleared for the development of this base, and by the end of 1942 there were 1,000 barracks, 70 officer headquarters, and another 400 various buildings.
The first unit of soldiers to be trained at this facility was the 79th infantry division under the command of Major Ira T. Wyche. After World War II, the base was expanded and given a Cold War-era training mission. Reflecting the social changes that occurred in the military during World War II, some of the new buildings created within Fort Pickett were built as barracks and officer's quarters for women. The base also reflected the military's efforts to expand and incorporate reservists, with the creation of training facilities for the National Guard in the 1960s.
Fort Pickett is currently a training headquarters for the United States Army National Guard and the Army Reserves. Service members from other branches of the military also use these facilities for training, as well as the U.S Marshalls, ATF, and Virginia State Police. The base also hosts joint training exercises with Canadian soldiers and members of the Virginia National Guard-a training mission that reflects modern efforts to coordinate training between the two nations and other members of the North Atlantic Treaty Organization (NATO).
Sources
http://militarybases.com/fort-pickett-army-base-in-Blackstone-va/ http://vko.va.ngb.army.mil/fortpickett/mtc/garrison/history/history.htm
Additional Information