Golden Ball Tavern
Introduction
Isaac Jones built the historic Golden Ball Tavern in 1768 and for many years it served as an inn and a place where travelers could rest. Opened as a museum in 1968, it has remained largely unchanged. The Golden Tavern Trust, which acquired it in 1964, decided to not restore the house to any particular time period, thereby providing a view of the six generations of the Jones family lived in the house. The house was placed on the National Register of Historic Places in 1972. The museum holds an Annual Outdoor Antique Show which is considered one of the best in New England.
Images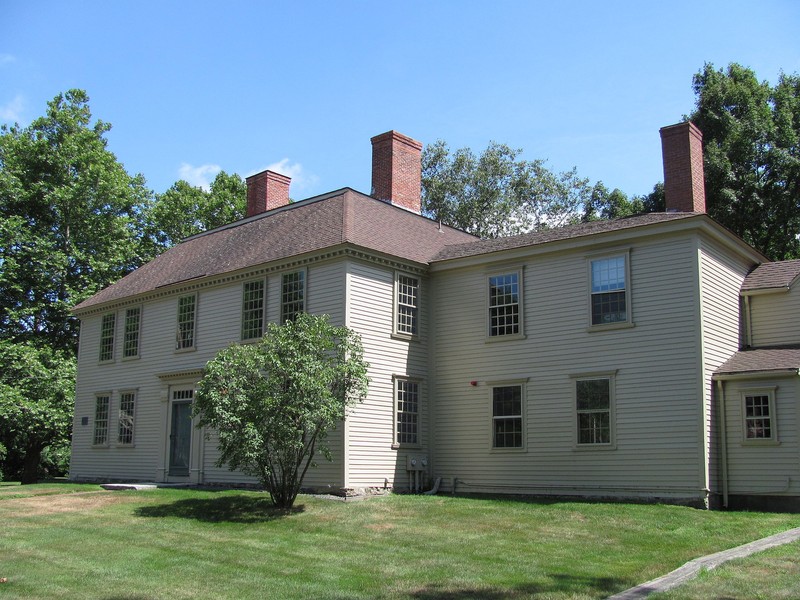 Sign at the Golden Ball Tavern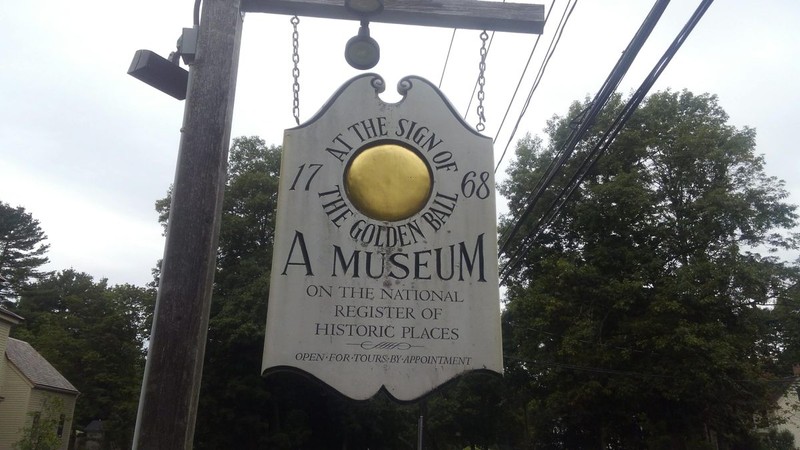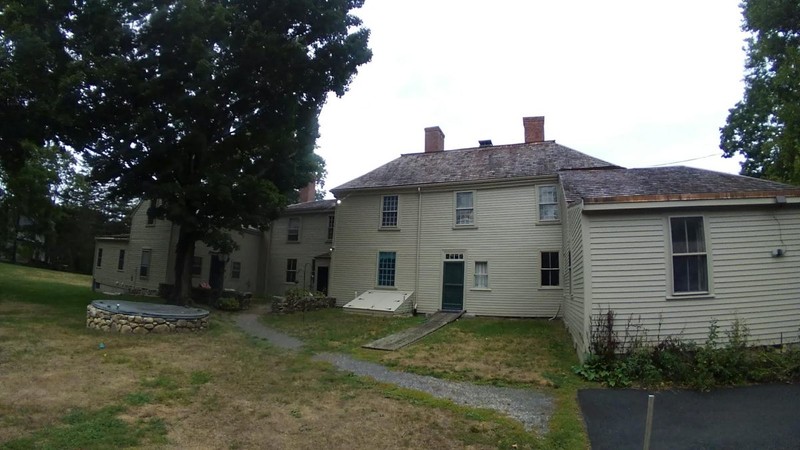 Backstory and Context
Isaac Jones played an important role in the Revolutionary War. He was a loyalist, sympathetic to Britain. As such, he continued to serve tea which had become a symbol of British oppression (Britain did not let American merchants trade tea). This resulted in the tavern being attacked and raided in 1774 (he was not there at the time) but he continued to operate his business. He also allowed the establishment to serve as base for British spies. However, by early 1777, his switched sides and began working for the Continental Army hauling supplies. He ran the tavern until 1798, when he left the property to his son, William Pitt Jones.
The tavern ran until 1805. From then, it remained in the Jones family for several generations, serving as their family home. In 1964, the former tavern was converted to use as a museum. It's "entirely self-sustaining" today and is on the historic register. The museum, which tells the story of a "unique" branch of Revolutionary War history, is currently undergoing a several-years long conservation and restoration effort, with the goal of both preserving the building and making it more historically accurate.
Sources
http://www.goldenballtavern.org/history.htm https://en.wikipedia.org/wiki/Golden_Ball_Tavern
Image Sources
Atlas Obscura

Atlas Obscura

Additional Information