Arcade Providence
Introduction
The Arcade Providence, also known as Westminster Arcade, is the first and oldest enclosed shopping mall in the United States. Built in 1828, the Arcade offers an example of Greek-revival architecture applied to a public market. When the Arcade opened in the early 19th-century, the mall featured three floors of shops, each designed around the central promenade. Skylights in the building's ceiling provided illumination until the incorporation of electric light. The historic shopping area and public space has survived a fire and three major hurricanes. More consequential to its survival, however, has been changes in consumer shopping patterns that has nearly led to the demolition of this structure on numerous occasions. Due to its historic significance as the first enclosed mall in the United States, and the broader role in played in the Providence community, the Arcade Providence was listed on the National Register of Historic Places in 1971 and declared a National Historic Landmark in 1976.
Images
Interior of the Arcade (2005)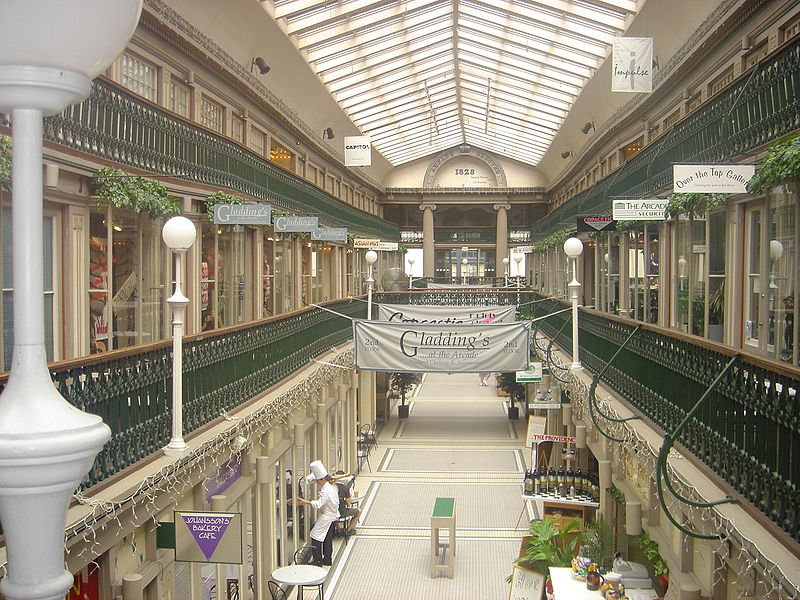 Front facade of the Arcade Providence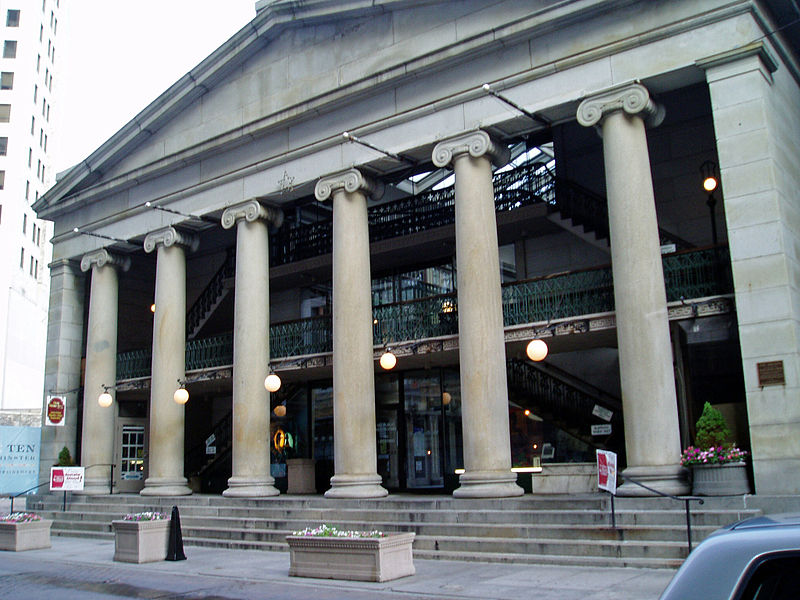 Depiction of the Arcade in its early days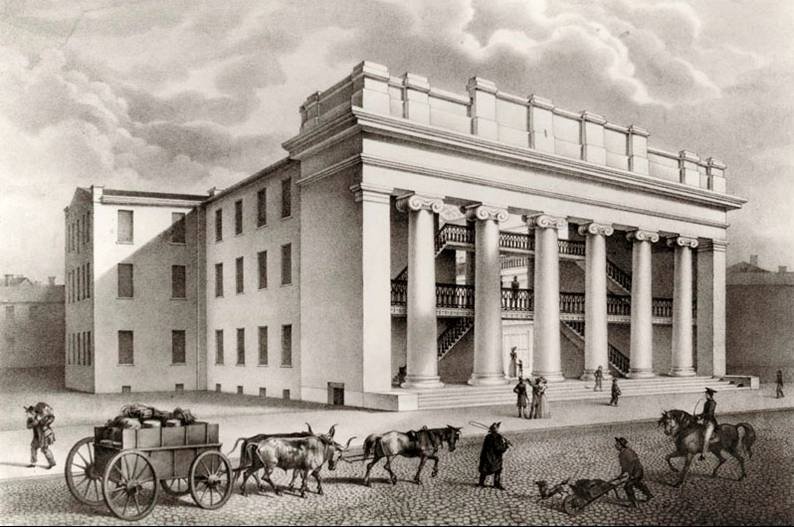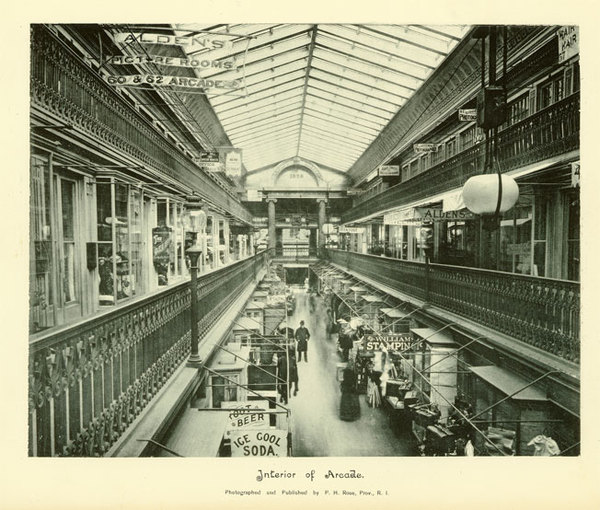 Backstory and Context
History of the Arcade Providence
In 1828, Providence had a population of 14,000 residents, but its markets and commercial district were growing substantially and the urban core served a much larger market that the city's relatively small population might otherwise suggest. In an attempt to better promote the commercial development of downtown Providence, Cyrus Butler worked to build a single urban market with a multitude of connected shops. Owing to the harsh New England weather, Butler's envisioned this as an enclosed space that would make shopping a pleasurable experience throughout the year.
Architects Russell Warren and Tallman & Bucklin designed the building for Butler's venture, calling for three floors of arcaded lanes of shops and a skylight providing illumination, similar to many structures in European cities. The 216-foot Arcade building was finished in 1828, constructed entirely out of granite, and it featured twelve massive 21-foot granite columnns (the largest monolithic columnns in the country at the time). The total cost of the building was around $145,000 (approximately equivalent to around $30 million in 2015). After opening, the Arcade grew in its popularity, though garnering a profit was exceedingly difficult. Moreover, the Arcade Providence held widespread renown for its architecture; in fact, the Metropolitan Museum of Art once called it one of the finest commercial buildings in the history of American architecture.1
Sources
Information provided by the Arcade official website
Additional Information