New Orleans Lakefront Airport
Introduction
Dedicated on February 10, 1934, this airport served as the official airport of the city of New Orleans until 1948. The airport is best known for its Art-Deco style. At the time of its construction, there were many such terminals, but now only a handful remain-casualties of the transition from propeller planes to jets that required larger airfields and led to a dramatic increase in the number of passengers. As air travel moved from the province of the wealthy to include more middle class families, ornate terminals such as this one became casualties to larger and less costly facilities.
Images
Main terminal building, recently restored to its Art Deco appearance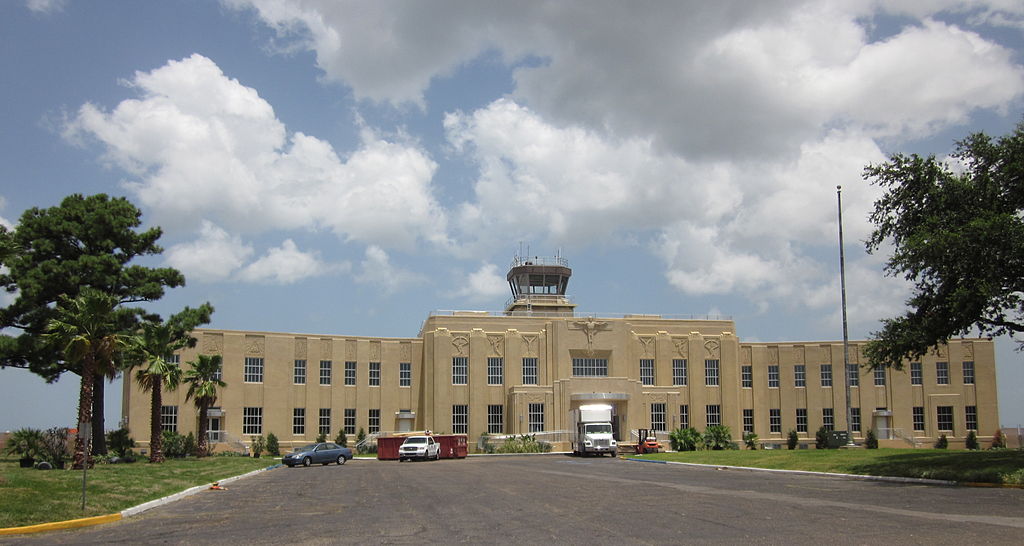 The interior of the terminal, photo from the official Lakefront Airport website
Backstory and Context
The construction of the airport included the creation of a man-made peninsula that required the construction of a 10,000 foot retaining wall and the pumping of six million cubic yards of hydraulic fill to raise the field above the level of the lake.
Sources
History of the airport from the Lakefront Airport website, http://www.lakefrontairport.com/lakefront-airport-history.html accessed 2/20/16 New Orleans' Art Deco Lakefront Airport terminal sheds its Cold War shell http://www.nola.com/politics/index.ssf/2013/09/new_orleans_art_deco_lakefront.html
Additional Information