O'Farrell Cabin
Introduction
This unassuming structure is the oldest building in the city. The 200 square-foot building is made of steeple-notched logs felled from Cottonwood Creek and Daggett Creek, a shingle roof, and bricks created in the kilns of Fort Boise using local clay. The single-room interior was decorated in wallpaper, before being painted in 1912. It accommodated up to seven people, huddled around the central fireplace. Despite being restored in 1911, 1995, and 2015 eighty five percent of the original materials and furnishings of the cabin have been preserved to this day.
Images
John O'Farrell (www.accessgenealogy.com)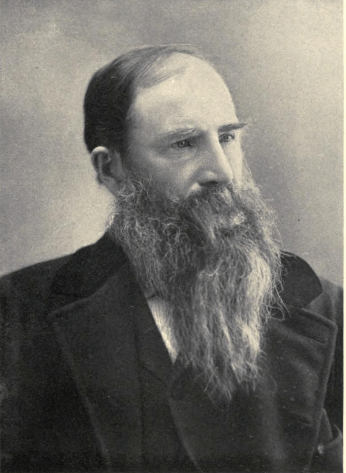 The O'Farrell Cabin as it appears today (www.boisearchitecture.org)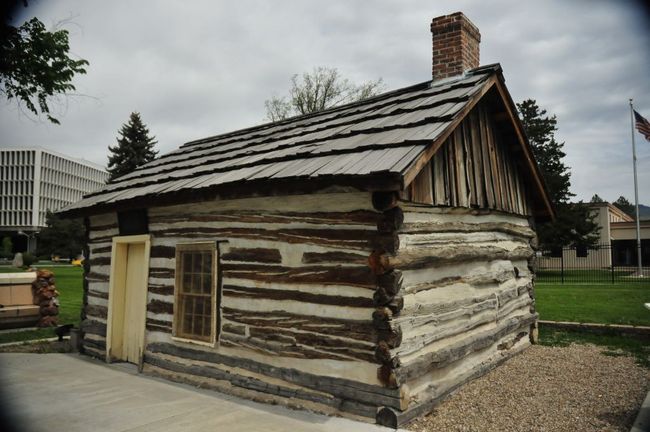 Backstory and Context
John O'Farrell had a fascinating life before he built this cabin. He was born in Ireland in 1823 as the son of a military engineer that had served under the Duke of Wellington at the Battle of Waterloo. John moved to London to train in the British naval school and in 1838 – aged only fifteen – he sailed to Calcutta in the British East Indies. One year later he transferred to the HMS Nebob of the British East India Company, and made his way to Sydney, Australia. After many years of travelling across the globe, he eventually made his way to New York City in 1843. A few years later the Mexican–American War began, and he was employed as a seaman on the Lexington, an American store-ship. When the war finished he made his way to the western frontier, and took up the popular pastime of panning for gold. In 1850 he acquired American citizenship when California was admitted to the Union.
O'Farrell continued to work as a seaman for many years, making voyages to New Zealand, Australia, Hawaii, and Nicaragua. After the Crimean War broke out he went to the Black Sea and took part in the 1854 bombardment of Odessa and Siege of Sebastopol. During the latter he was wounded, and for his services awarded the Crimea Medal of Valor. He returned to California in 1856, and over the following seven years moved around the American frontier with his family. They eventually settled in the Boise Valley, and in June 1863 he built this small log cabin opposite the gates of Fort Boise. The cabin has been preserved and is now the oldest surviving building in the city.
Mary O'Farrell organized Catholic mass in the home, and the couple hosted services until the construction of Boise's first cathedral in 1870. In the early 1900s the building was given to the local Daughters of the American Revolution, who moved the cabin to its present location which is 200 feet from where it was originally built. In 1956, ownership of the cabin was transferred to the Sons and Daughters of Idaho Pioneers. Since 1993, the building has been managed and maintained by the City of Boise.
Sources
http://pds.cityofboise.org/media/200922/boiselandmarks.pdf http://boisearchitecture.org/structuredetail.php?id=1399 https://www.accessgenealogy.com/idaho/biography-of-john-a-ofarrell.htm http://www.boisethegreat.com/articles/ofarrellcabin.php
Additional Information