Fort Taber Park
Introduction
Fort Taber Park is located at the tip of a peninsula on the southern point of the city of New Bedford. It consists of Fort Rodman and the outlines of the earthen fort, Fort Taber. Among the many amenities usually found within a park, there is also a military museum operated by the Fort Taber Fort Rodman Historical Association, Inc. Fort Rodman's construction began in 1857 and ended in 1871. It was designed to have three tiers with guns but only ended up having two. Since it was constructed out of stone, it was decided in 1861 that an earthen fort be built to provide a temporary defense battery. This was garrisoned until 1863 when Fort Rodman (then known as Fort Clark's Point) was garrisoned. A stone outline of Fort Taber indicates where it was. The park features interpretive signs and is open from dawn to dusk every day. The museum opened in 2004 and features a scale model of Fort Rodman, uniforms, photographs, memorabilia and other items. Military reenactments and concerts are offered during the summer. The fort was listed on the National Register of Historic Places in 1973.
Images
Inside Fort Rodman (it is only open during scheduled events)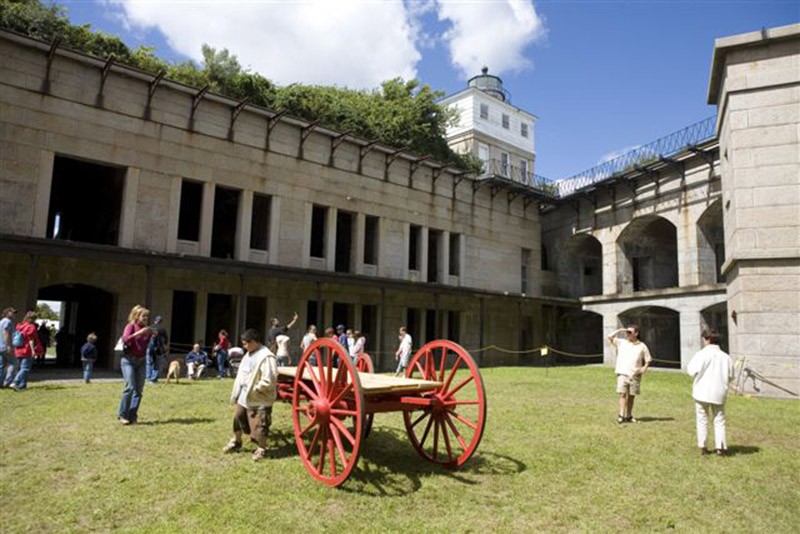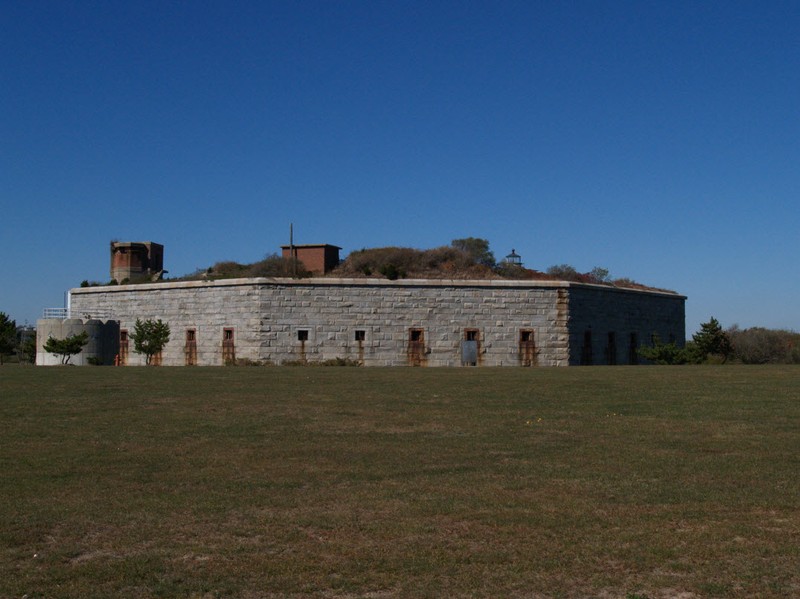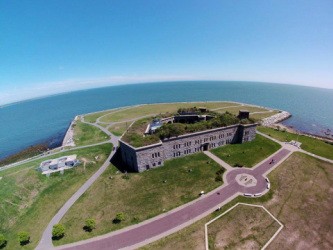 Backstory and Context
The fort was an active military installation for many years. It was upgraded in the early 1900s and featured large 12 inch guns. Guns were upgraded and maintained during World War II. However the military in the late 1960s declared the base surplus property and eventually the city acquired it. The historical association was formed in 1972 with the goal of preserving the fort. Another interesting feature about the fort is the Clark's Point Light, which was installed on the top of the north end of the fort in 1869 since the fort was blocking some of its light. It was deactivated in 1898 but relit in 2001 as a private navigational aid.
Sources
http://forttaber.org/museum-history/
Additional Information