Derby Historical Society
Introduction
This former school house & town clerk's office is now a museum housing records and artifacts of the Town of Derby, Orleans County, Vermont. The museum's collections and exhibits also include materials that preserve the history of the former towns of Salem and West Derby, as well as the current Village of Derby Line, VT.
Images
The museum is located in this building, which was constructed in 1840 as part of the Derby Academy and known as "Old North Hall."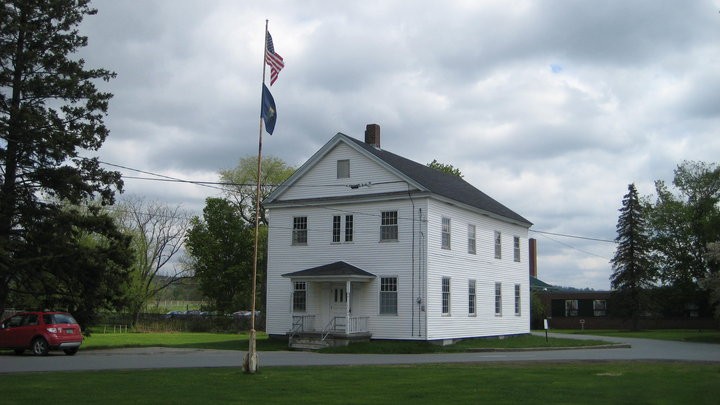 Backstory and Context
The historical society celebrated its 35th anniversary in the fall of 2015 and have been renovating this building for the past several years. The museum is closely affiliated with the Derby Academy Alumni Association and house the school collection. The museum is staffed by local volunteers who enjoy welcoming visitors and sharing what they know with residents and school groups. The museum is generally open 2-4 pm on Sunday afternoons in the summer or by appointment. The mailing address is PO Box 357, Derby, VT 05829
Local history lovers will appreciate its dedicated genealogy section which is staffed by volunteers. Donations to preserve the library's collections are always appreciated. For more information, please click the links below.
Interested in Genealogy & Local History Research?
Like most local historical societies, many of the members of the Derby Historical Society are experienced in researching genealogy and local history. They ask that inquiries include formal and detailed requests that are specific in describing what work you have already conducted and what assistance you may need. These volunteers offer the following as a model timeline or chronological order-simply include as many known facts and suppositions so they can best help your search:
1892 est birth of Mary SMITH, VT, possibly Orleans county
1917 marriage of .............. at..............
etc............
Members of the historical society volunteer their time and will make every effort to be of assistance to members of the public who are interested in genealogical research. In many cases, the volunteers can point you in the right direction if they can not provide your specific answer.
Sources
Derby Historical Society Newsletter, Fall 2015
Additional Information