Derby Summer House
Introduction
A National Historic Landmark and listed on the National Register of Historic Places, the Derby Summer House is truly a unique building. It was built by the well known architect, home-builder and woodcarver Samuel McIntyre in 1794 for local merchant Elias Hasket Derby, whose ships were the first to access the port in Canton, China. McIntyre designed the small two-story building in the American Federal style and topped it with Grecian urns and, most notably, two wooden statues—the Reaper and the Milkmaid—that he carved (neither are original). The house is located on the Glen Magna Farms, which is operated by the Danvers Historical Society.
Images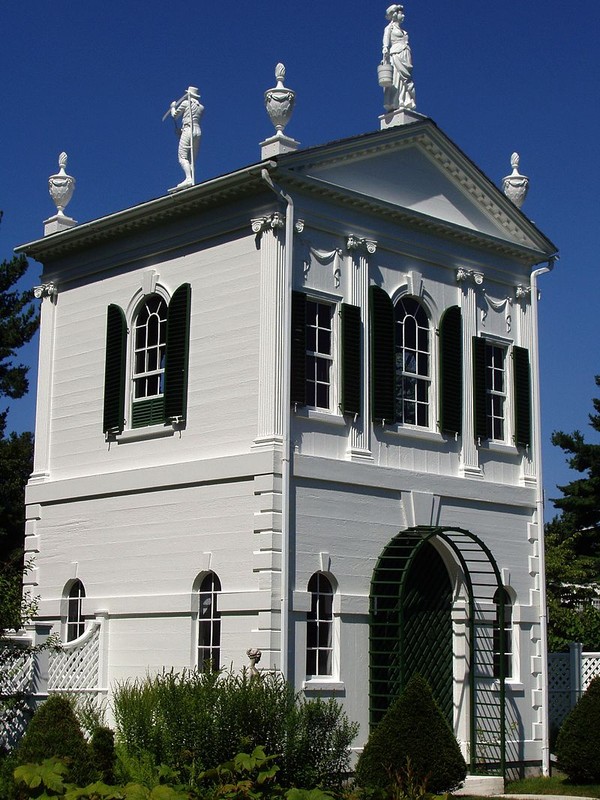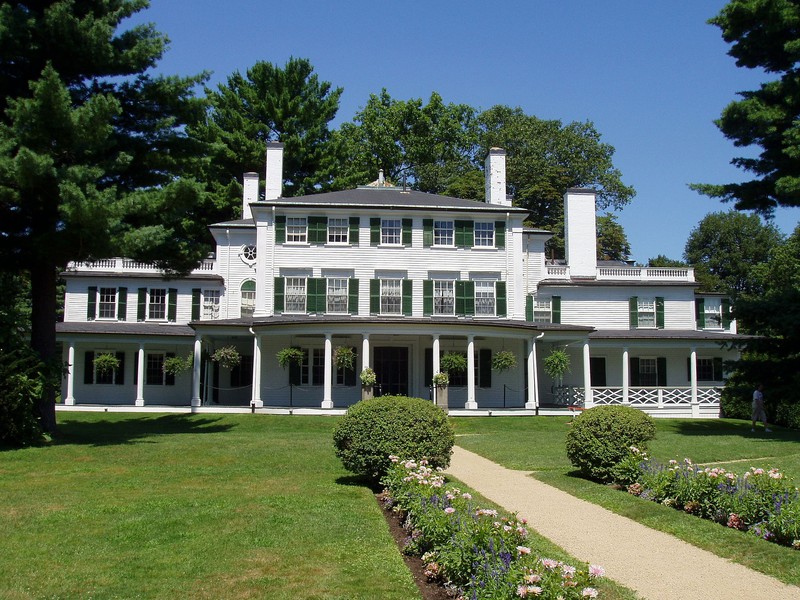 Backstory and Context
The Danvers Historical Society, which was founded in 1889, acquired the Derby House in 1958. The owner of the Glen Magna estate, Joseph Peabody, moved the Derby House to its present location in 1901.
Sources
https://en.wikipedia.org/wiki/Derby_Summer_House http://www.glenmagnafarms.org/history/4584170664 Patricia Heintzelman. "Derby Summer House," National Register of Historic Places. 11-24-68.
Additional Information