Morgan Hall
Introduction
Morgan Hall is the home of the University of Alabama's Creative writing department. Morgan hall was built and dedicated in 1911. The hall is named after John Tyler Morgan, the former senator of Alabama. Morgan, was also a professor at the university during the pre-antebellum period. When the Civil War broke out in 1865, Morgan immediately joined the of the Confederate army. Here, Morgan rose to the rank of Brigadier general. When the war ended in 1865, John Tyler Morgan returned home to The University of Alabama to continue his passion as an educator. Morgan is also known throughout the state of Alabama as a stern white supremacist and is credited as one of the founding members of the Ku Klux Klan. with his Morgan would latter hold a set in congress in 1877 until his death in 1907. The building itself has a unique history itself. Morgan Hall was the first hall on Campus with actually running AC and heat. Another fact about Morgan hall, is that Pulitzer prize winner Harper Lee took her writing classes in this building.
Images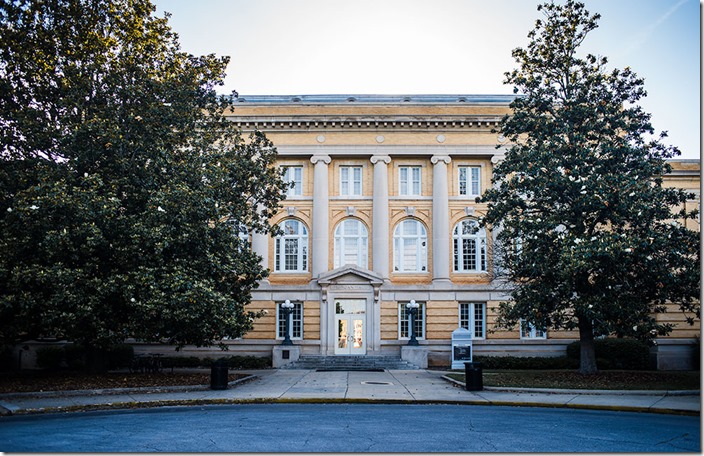 This is an image of Morgan Hall in 1944.
This is a picture of John Tyler Morgan taken from the 1900s. This picture was taken from the W. S. Hoole Special Collections Library.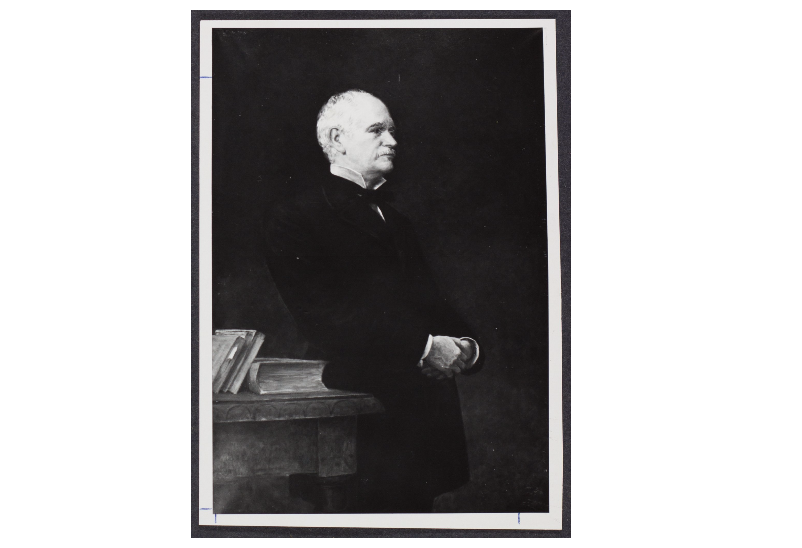 The plaque dedicated to John Tyler Morgan outside of Morgan hall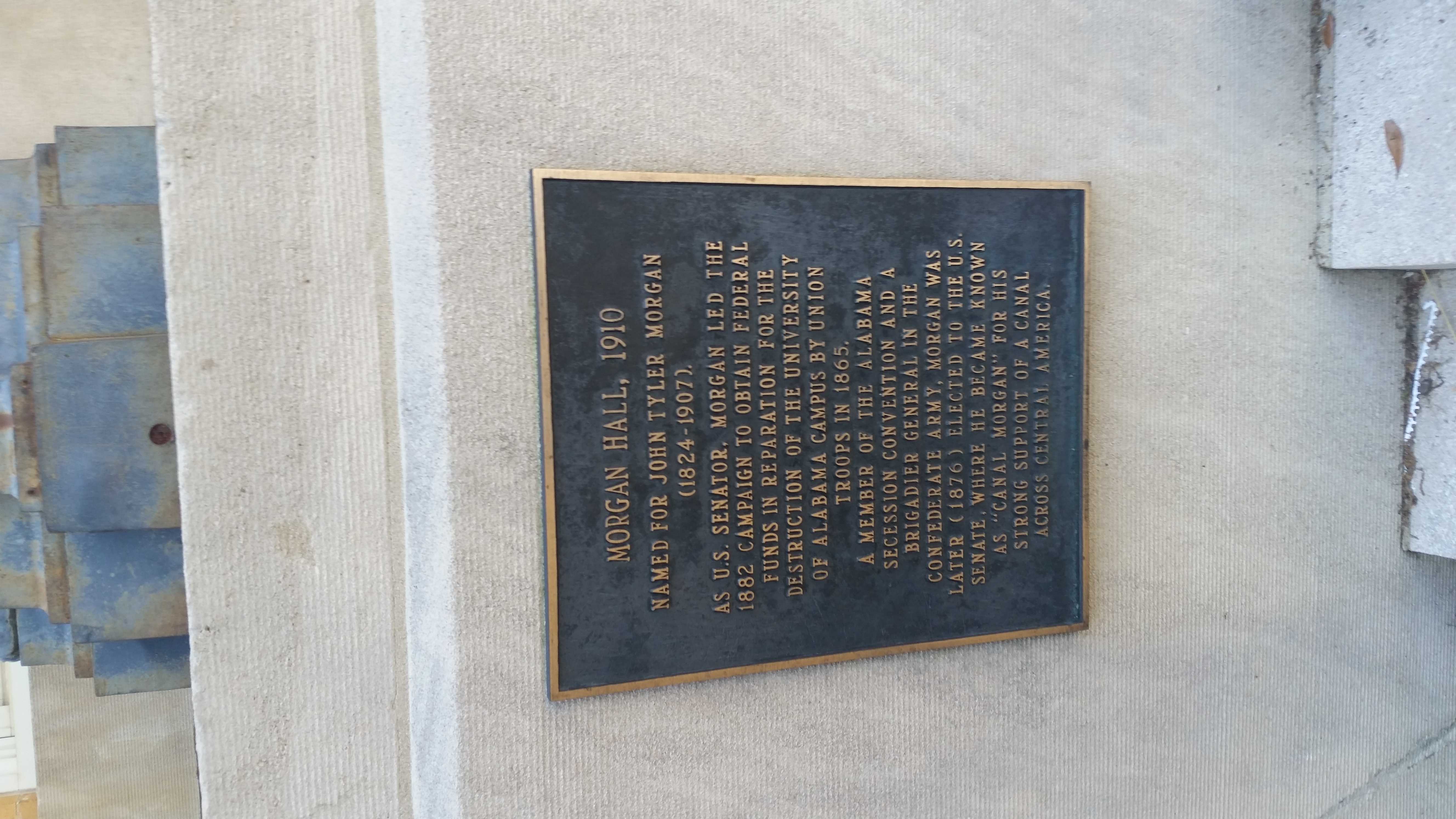 The plauque dedicated to John Tyler Morgan.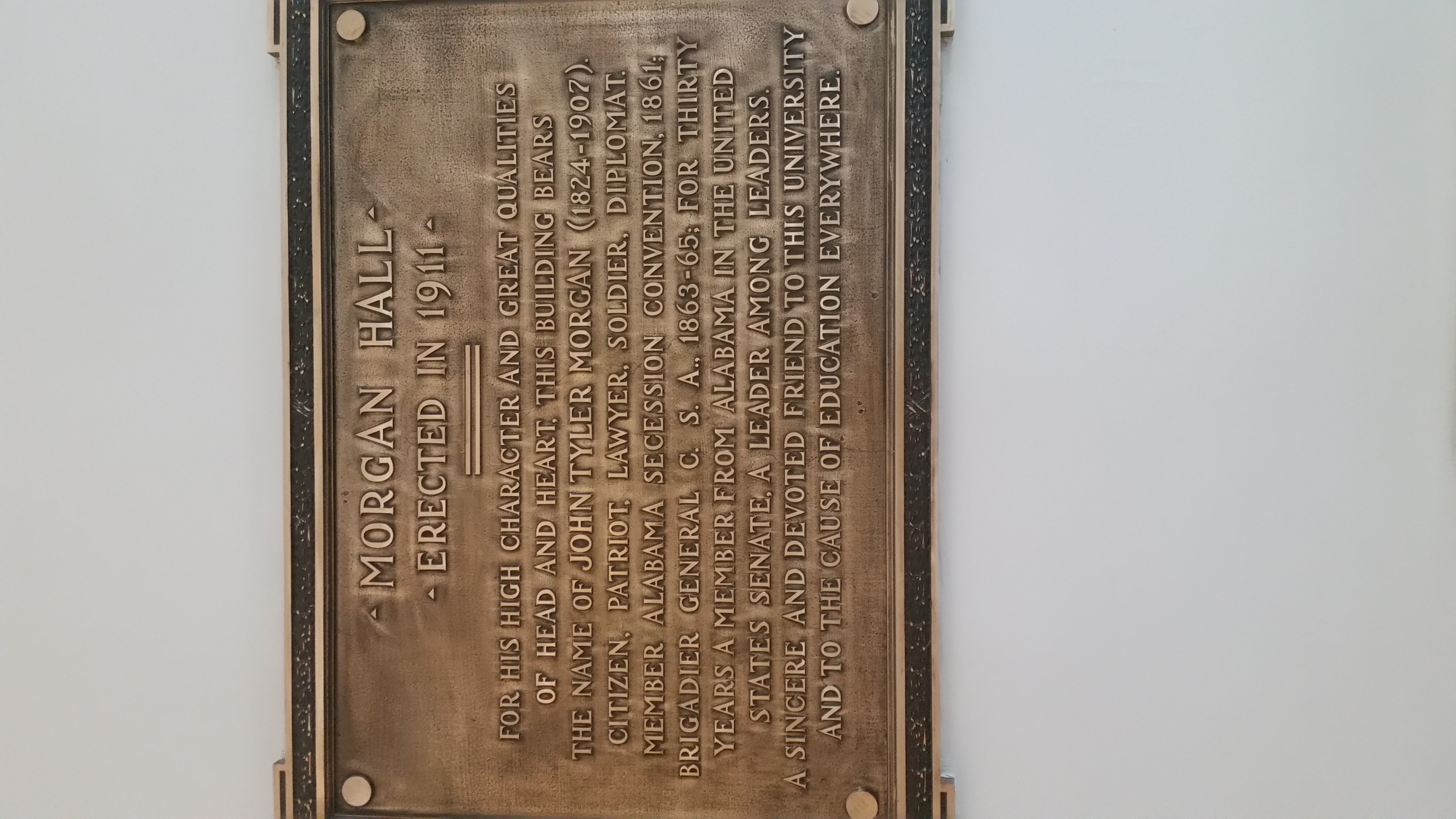 Backstory and Context
This Hall is named after John Tyler Morgan born in Athens Tennessee. He practiced law and he was also apart of the 5th Alabama infantry. He eventually got promoted to general of the army. After his work was over in the army he then became a politician where he would defend his stance on segregation. He was a firm believer that African Americans should be separated from society. Morgan also worked tirelessly to defend the 5th amendment which denied voting rights based on the color of ones skin. In 2015 The university removed the image of the Confederate general and replaced it with African American art. The new collection of art is valued at 4.8 million dollars and was donated to the university in 2008. The university decided to remove the image of the U.S senator in order to achieve the academic mission.
Sources
http://www.tuscaloosanews.com/article/20151218/news/151219735 http://www.cw.ua.edu/article/2016/02/our-view-rename-morgan-hall-for-harper-lee W. S. Hoole Special Collections Library, University of Alabama
Additional Information