M. Carey Thomas Library, Bryn Mawr College
Introduction
This structure, completed in 1907, served as the campus library until 1970. In 1991, the building was placed on the National Register of Historic Places. Not only is this architecturally significant building one of the most visible places on the historic Bryn Mawr campus, it continues to serve a gathering place. The building's Great Hall hosts performances and lectures, as well as campus and public events throughout the year. Quita Woodward Memorial Room for recreational reading with recent books on literature, art, religion, current affairs, as well as many classics. The building is named in honor of M. Carey Thomas, the first dean of the school and it's second President. The building and its signature Great Hall were inspired by campus buildings at Oxford University.
Images
The Great Hall is used for performances and lectures. It previously served as the library's main reading room.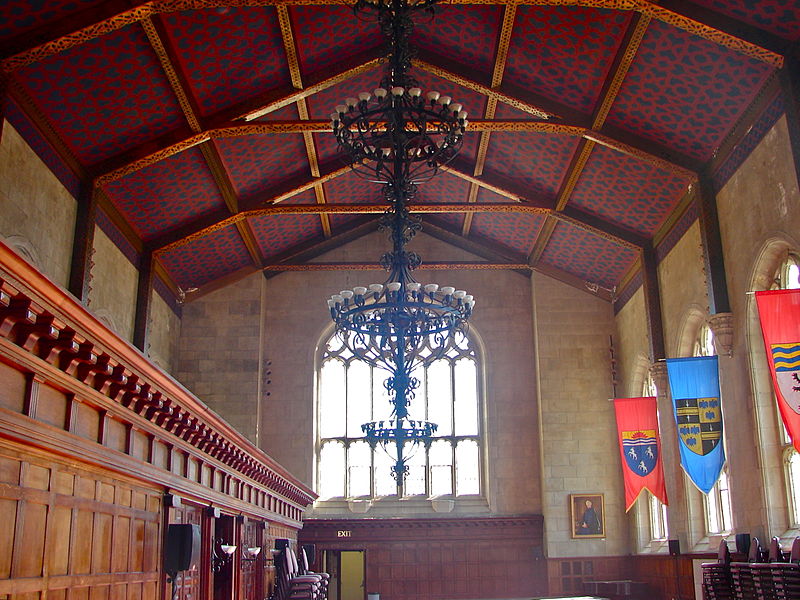 The library includes an enclosed courtyard called "The Cloisters." This area is home to the ashes of world-renowned mathematician Emmy Noether who taught at Bryn Mawr after fleeing persecution in Nazi Germany.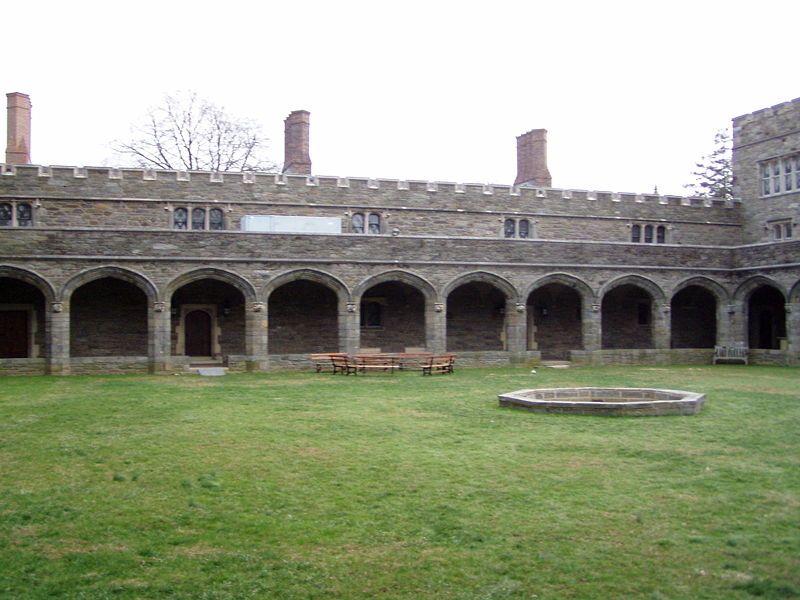 Backstory and Context
Most of the library's books and other materials were transferred to the Miriam Coffin Canaday Library in 1970. In recognition of Thomas' appreciation for art, this building continues to house the books and materials related to art and art history, as well as archaeology. After the books were removed, the former stack areas were converted to offices and classrooms. The Great Hall and other architectural features were not altered.
Sources
National Historic Landmark summary listing, M. Carey Thomas Library, Bryn Mawr College. National Park Service.
Additional Information