Cushing House Museum
Introduction
This fine Federalist house was the home of diplomat and United States Attorney General Caleb Cushing (1800-1879). It has been the headquarters of the Historical Society of Old Newbury since 1955. The home was built around 1808 by Captain William Hunt and later acquired by Caleb's father, John Newmarch Cushing. It remained in the Cushing family until the society bought it. The house was largely unaltered and so it has remained in good condition, retaining most of the family's furniture and belongings. These include a many Chinese decorative objects such as Hong dynasty paintings (Caleb was the US Ambassador to China under President Tyler). The home is listed on the National Register of Historic Places and is a National Historic Landmark.
Images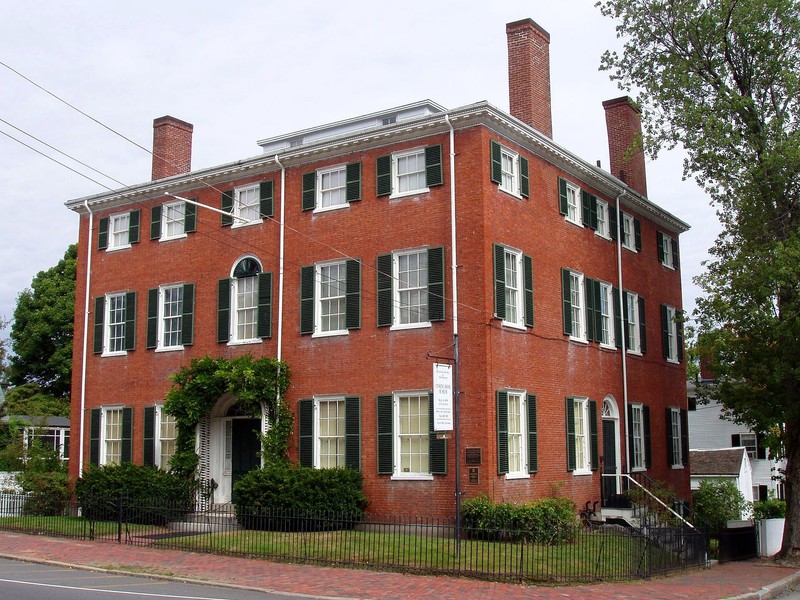 Backstory and Context
Cushing was a prominent politician and statesman. As ambassador to China, he negotiated the Treaty of Wanghia, which was the first treaty in the US was given the same rights as others world powers (including the right of extra territoriality, which enabled US officials, in China, to try Americans convicted of crimes in China). Cushing also resolved a diplomatic conflict between the US and Spain in the mid-1870s. In addition to his ambassadorship and position as Attorney General, he was elected Newburyport's first mayor, served four terms in Congress, and was a state senator. The museum formed in 1877 and called two other places home before arriving at the Cushing House in 1955.
Sources
http://www.newburyhistory.org/museum-history https://en.wikipedia.org/wiki/Cushing_House_Museum_and_Garden Benjamin Levy. "Caleb Gushing House," National Register of Historic Places. 11-7-73.
Additional Information