Addison Gallery of American Art, 1929-1931, at Phillips Academy
Introduction
Founded in 1931, the Addison Gallery of American Art houses one of the world's most comprehensive collections of American art. It holds 17,000 works of art dating from the 18th century to the present. Photographs, paintings, sculptures, prints, drawings and other forms of artwork are represented here. Works by famous artists include John Singleton Copley, Thomas Eakins, Winslow Homer, Alexander Calder, and Stuart Davis. The photography collection is large, numbering 7,600 and includes pictures by Walker Evans and Robert Frank. Admission to the museum is free.
Images
Addison Gallery of American Art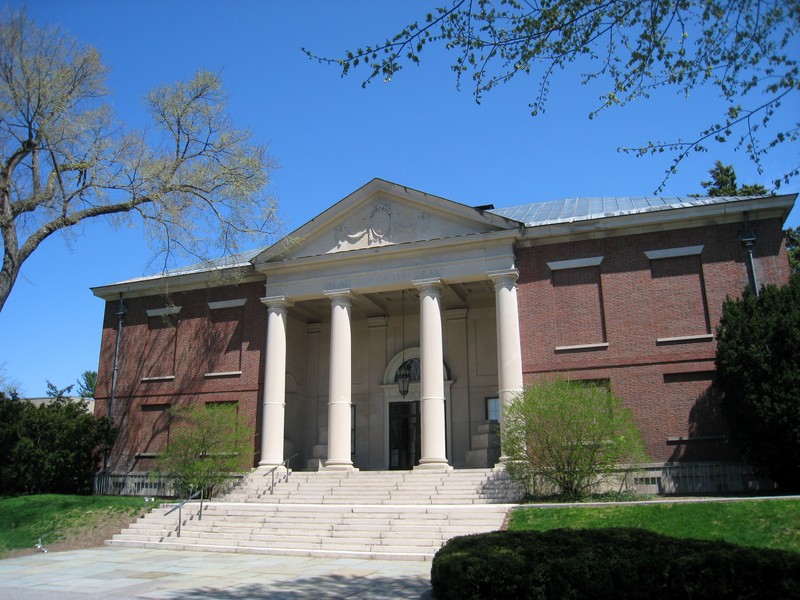 View of one of the museum's galleries
Addison Gallary of American Art, 1931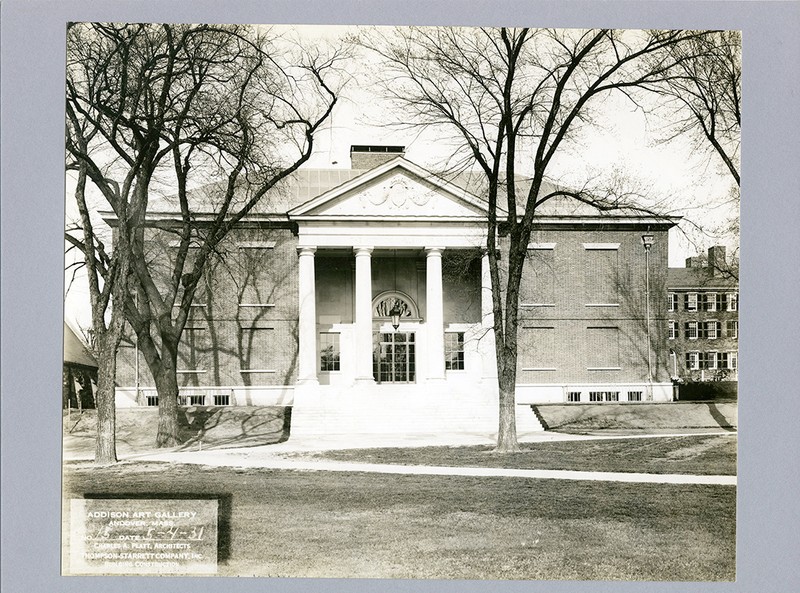 Addison gallry of American Art, south elevation, 1930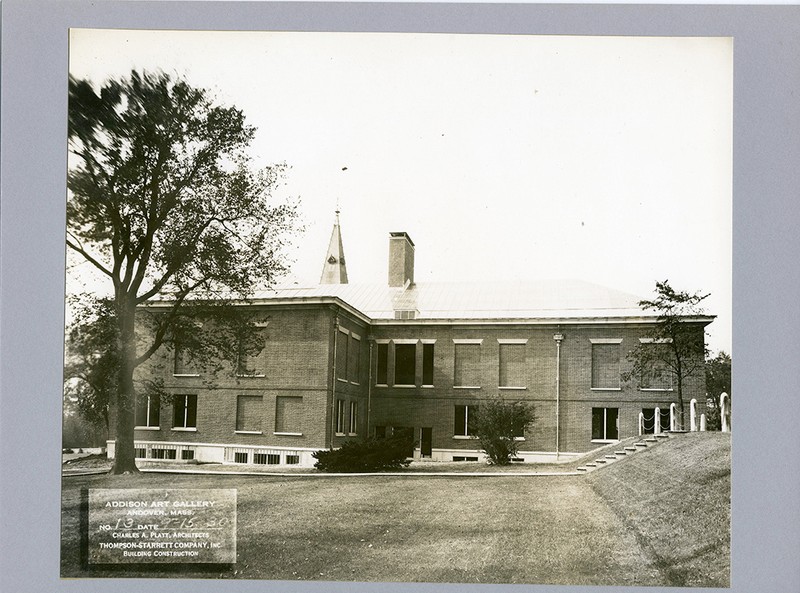 Backstory and Context
Architect Charles Platt had considerable experience planning art museums when he began the task of designing one for the academy in 1928. The Addison Gallery of American Art was designed as an elegant colonial revival temple of brick with a central portico supported by Doric columns and approached by a wide rise of steps and platform. Platt exercised his control over every detail of the building even serving on the art committee that chose the 400 works of art that were the foundation of the Addison's collection.
As plans for the art museums were progressing, trustees continued to debate and disagree about its purpose. James Ropes, now president of the trustees, was certain that the building should be designed to accommodate the teaching of art. But alumnus donor Thomas Cochran and architect Charles Platt, in spite of their earlier expressions of interest in providing studio and art instruction, were equally determined that the visual integrity of the building should not be compromised.
Sources
http://www.andover.edu/Museums/Addison/Collection/Pages/AboutCollection.aspx
Academy Hill: The Andover Campus, 1778 to the Present. New York: Princeton Architectural Press, 2000.
Allis, Frederick S., Jr. Youth From Every Quarter: A Bicentennial History of Phillips Academy, Andover. Hanover, NH: University Press of New England, 1979.
Domingue, Robert A. Phillips Academy Andover, Massachusetts: An Illustrated History of the Property (including Abbot Academy). Wilmington, Mass.: Hampshire Press, 1990.
Montgomery, Susan J. and Roger G. Reed. Phillips Academy Andover: An Architectural Tour. New York: Princeton University Press, 2000.
Image Sources
Phillips Academy Archives and Special Collections

Additional Information