Carroll County Confederate Monument, Hillsville Virginia
Introduction
The Carroll County Confederate Monument was dedicated on July 4, 1907. The monument originally stood in the middle of Main Street-the location where the unit was organized and the place where it was mustered out of service at the end of the Civil War. As vehicle traffic increased in the 1920s, an effort was made to remove the monument. In 1929, the monument was removed and might have been scrapped completely due to lack of interest in preservation until a group of citizens came together and began an effort to move the monument to the courthouse.
Images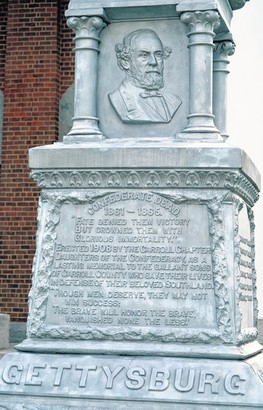 The monument was originally located in the middle of Main Street.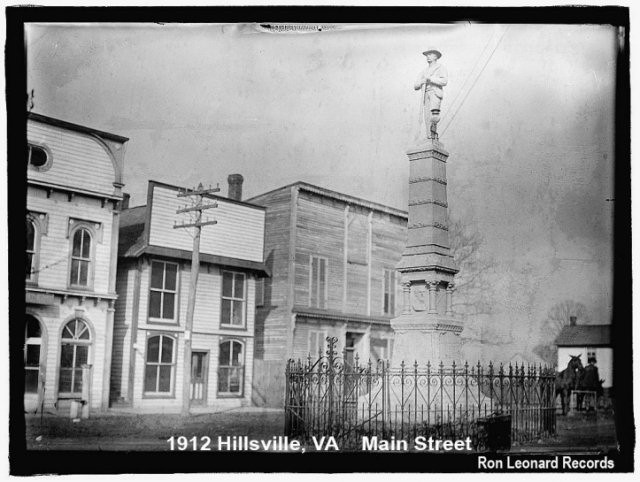 Backstory and Context
In 2005, local residents debated whether the Confederate flag could be among the various other flags that were flown at the courthouse on holidays. Despite some opposition among historians, the Carroll County Board of Supervisors sided with residents who believed that including the Confederate flag was an issue of promoting Southern heritage and voted to allow the Confederate Flag to the . The issue soon faded, and according to Andy Jackson, Commander of the Jubal Early Sons of the Confederate Veterans Camp 1691. In 2015, he indicated that the membership of his Confederate heritage group has dwindled to the point that they stopped flying the flag at the courthouse in recent years.
Sources
Allen Worrell, Confederate controversy comes to Carroll, The Carroll News, July 1, 2015 http://thecarrollnews.com/news/215/Confederate-controversy-comes-to-carroll
Additional Information