Gravity Monument
Introduction
In the courtyard besides Emory's Mathematics and Science Center, one may notice what appears to be a pink marble tombstone. This campus curiosity is the Gravity Monument, and its history offers a window into understanding Emory's role in scientific research during the 1960s. The monument was a gift to the physics department that accompanied a research grant from the Gravity Research Foundation of New Hampshire.
Images
Dedicated in 1963, this monument was intended to "remind students of the blessings" of scientific discovery.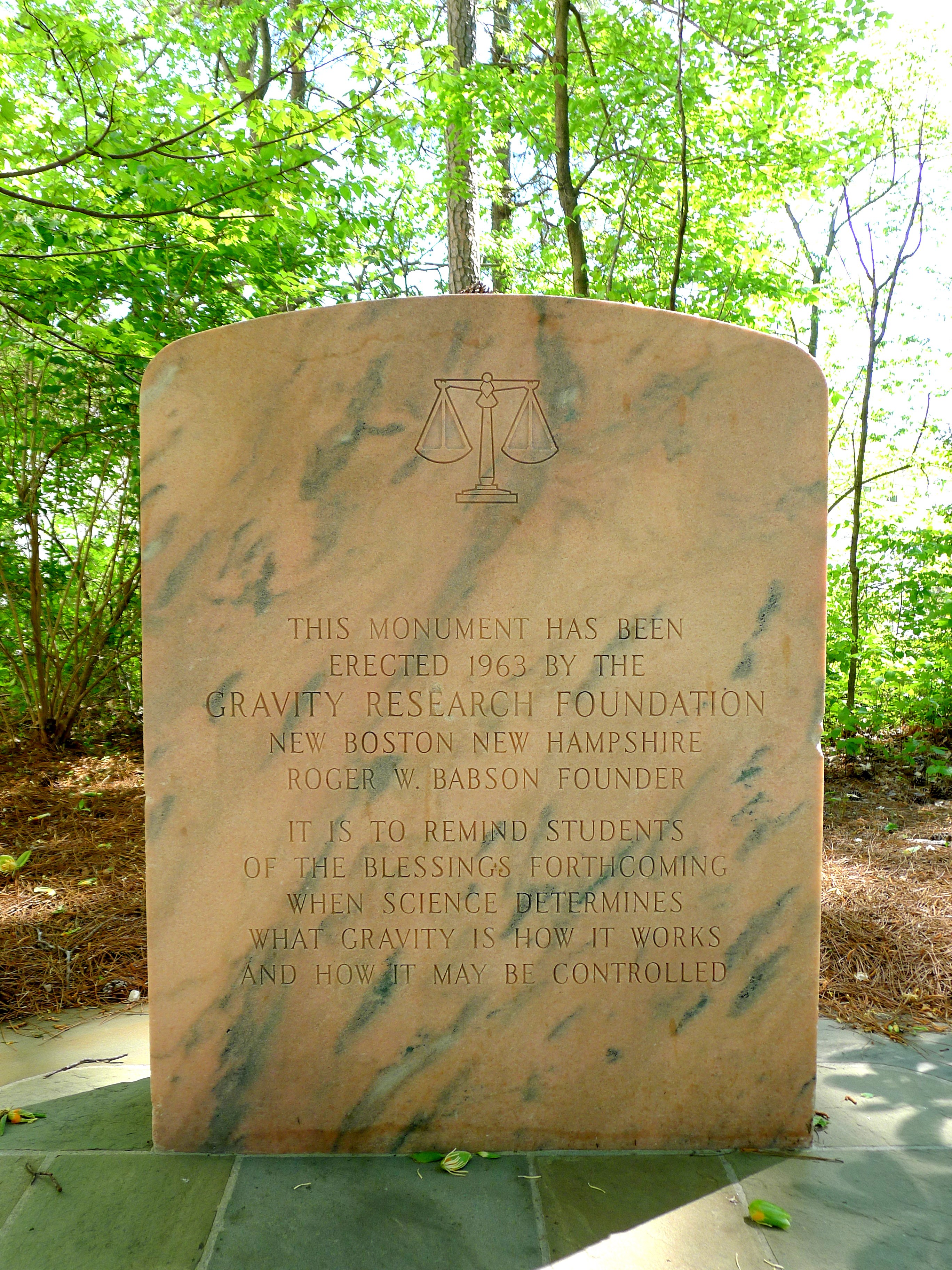 Backstory and Context
Roger Babson, inventor and founder of Massachusetts' Babson College, founded the Gravity Foundation in 1948 with the goal of learning more about gravity-a natural law that is still not fully understood.

The monument originally stood on the western side of the Physics building (now part of the Callaway Memorial Center). After a few years, most forgot about the history of the monument and it simply became another part of the campus. For some students, the monument became associated with the natural forces that bring two lovers together. Many alumni recall the monument with fondness, associating it with secret rendezvous and midnight kisses where lovers would meet "at the center of gravity."

In 1999, administrators decided that the monument was an eyesore and had it removed. The monument was placed in storage, but never entirely forgotten. When a 2001 article in Emory Magazine revealed the story behind the monument--including its unceremonious removal--many alumni began a campaign for its return. These appeals were successful and the monument was relocated to its current location in the courtyard besides the Math and Science Center.
Sources
"Gravity Restored" https://www.emory.edu/EMORY_MAGAZINE/summer2003/gravity.html
Additional Information