Bronson-Mulholland House
Introduction
The Bronson-Mulholland House was built in 1854. This house sits on 2+ acres of land. It is fully furnished surrounded with live oaks and magnolias. After going through six different eras, the Bronson-Mulholland House has its unique presentation used for all types of events.
Images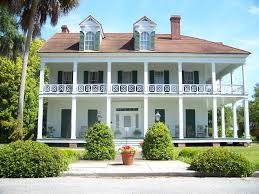 Backstory and Context
During 1854-1860, known as the Bronson Era, Judge Issac H. Bronson, a circuit state judge, and his family moved from New York to St. Augustine, FL. He was then entrusted a large amount of land in Palatka, FL. Naming it the Sunny Point, he constructed a house that was not built off slavery.Judge Issac planted citrus and began a citrus plantation. His family then became well known in the Palatka area. He then passed away a year later after building Sunny Point and his wife returned to New York during the start up of the Civil War.
During the Civil War Era, Sunny Point was empty but the Confederate soldiers use the attic of the house as a lookout when Union forces were approaching. Later, Issac's wife friend, Charlotte White, moved to Palatka to set up school for freed slaves. In, 1904 Charlotte White passed away and Mary Mulholland took over Sunny Point. This became the Mulholland era. Mary moved in a housekeeper named Taurina Rivero and her younger sister Edelmira. Mary then adopted Edelmira after her sister Taurina became married. Edelmira was taken care of and funded for college. She then became head of the language department at Lee High School in Jacksonville, FL. Mary later died and Edelmira was forced to sell Sunny Point due to financial issues.
During the Post War Era, Sunny Point was sold again. The house was then turned into Mulholland Apartments. Few years later the house was sold to its final owner, City of Palatka. The house had then suffered a lot of damage from all the previous years of ownership. The Putnam County Historical Society helped repair the house and added it to the National Register of Historic Places in 1972.
Today, the Bronson-Mulholland House is furnished and open for touring.
Sources
http://www.bronsonmulhollandhouse.com/bronsonera.html