Seaboard Air Line Railroad Station
Introduction
Constructed between 1926 and 1927, this historic railroad depot served as a passenger station for Delray Beach until 1995. Seaboard Air Line Railroad was formed in 1900 as a combination of over a dozen railroad companies that operated from Virginia and the Carolina to Georgia and Florida. The company operated between 1900 and 1967 when it merged with the Atlantic Coast Line Railroad to form the Seaboard Coast Line Railroad. In the early decades of the 1900s (before commercial air travel) the term "air-line" was a derivative of the phrase "as the crow flies" and meant the shortest distance between two points. Railroad companies used the term to connote efficiency--a way of suggesting that their lines connected destinations more directly than other rail lines.
Images
This historic station served passengers between 1927 and 1995.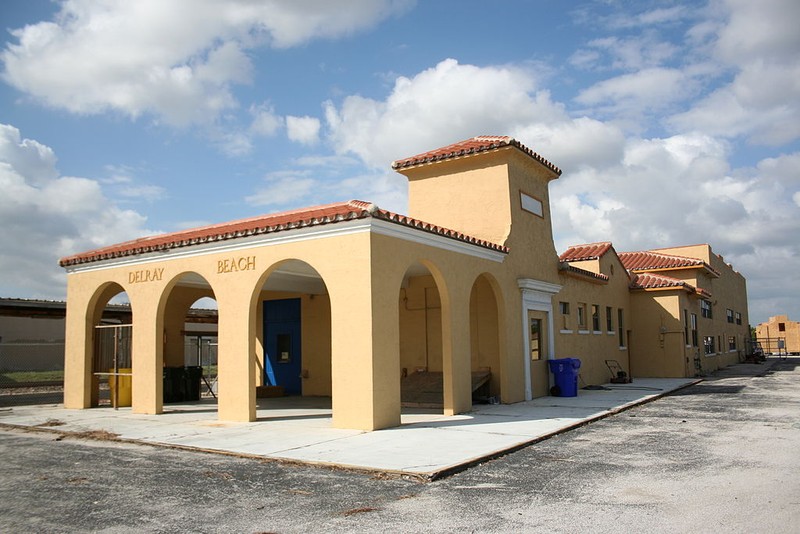 This map shows the passenger routes operated by the rail line in 1950, along with connections to major railroads in the Southwest and Northeast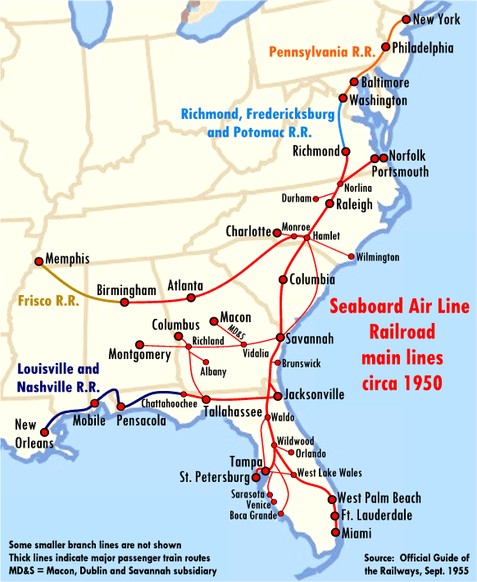 Backstory and Context
In 1967, the Seaboard Air Line merged with Atlantic Coast Line Railroad. Amtrak took over passenger service in 1971 and CSX acquired the track and property of this line during the next two decades, competing the consolidation of the industry represented by the creation of the Seaboard Air Line in 1900.
Sources
History of Seaboard Air Line http://www.getcruising.com/rails/seaboard-air-line.html Map of rail lines from Seaboard Coast Line Railroad https://en.wikipedia.org/wiki/File:Seaboard_Air_Line_RR_main_lines_1950.gif
Additional Information