Millville Army Air Field Museum
Introduction
The Millville Army Air Field Museum celebrates the history of the men and women who worked and trained here during World War II. The museum opened in 1983 (it was incorporated in 1988). The airfield was dedicated in 1941 and training began in 1943. By the war's end, 1,500 men received advanced training on the P-47 Thunderbolt. As for women pilots, the federal government started the Women Airforce Service Pilots program and soon enough women proved they could fly just as well as men (they flew military planes across the country). The museum features several exhibits: Navajo Code Talkers; Max Whitley McClure, a P-47 pilot (he trained and served in Europe during the war); Women with Wings; and Bob and Madeline Goldsein (Bob was a mechanic at the airfield and also received basic flight training). There is also an A-4F Skyhawk on the museum grounds that was built in 1968 and served in the Vietnam War.
Images
The Millville Army Air Field Museum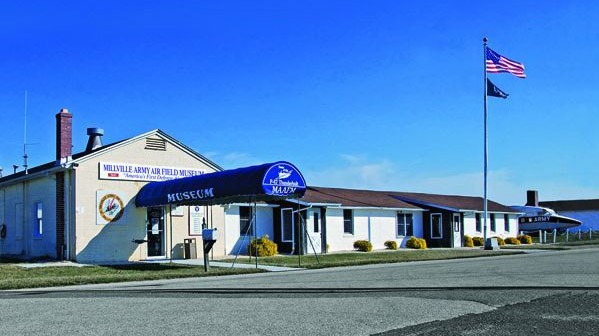 The A-4F Skyhawk fighter jet
Backstory and Context
After the war, the military ceded control of the airfield to the city. The buildings became apartments for veterans but by the 1970s, these buildings were mostly gone. Millville became a hub of industry and aviation.
Sources
http://www.p47millville.org/museum/museum-history
Additional Information