Arkansas Historic Wine Museum
Introduction
The Arkansas Historic Wine Museum was officially incorporated in 1994. Owner Robert G. Cowie began collecting historic artifacts in 1967. The Arkansas Historic Museum is the only wine museum in the United States that is dedicated solely to preserving the wine heritage of a single state and is the recipient of numerous awards.
Images
Photo of Cowie Wine Cellars and Vineyards Museum.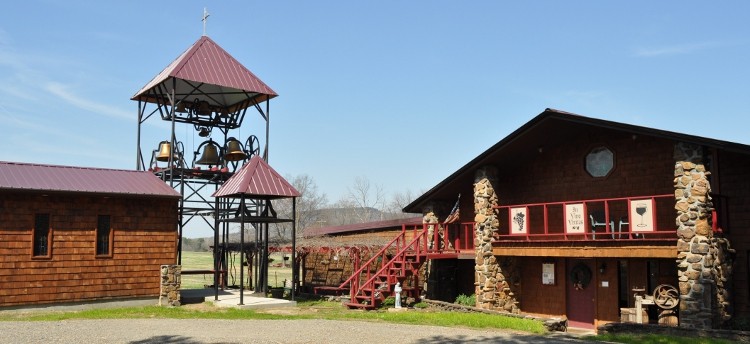 Backstory and Context
The
Arkansas Historic Wine Museum
is committed to preserving the wine heritage of the state of Arkansas. The owner Robert G. Cowie incorporated the museum in 1994, after years of collecting various wine bottles and other artifacts as a hobby. This wine museum has received numerous awards since its founding both on a local as well as a national level. Originally, when this wine museum was initially established it quickly outgrew its location. As a result, the owner decided to dedicate one full building within the winery complex to the wine museum.
Cowie traveled throughout Arkansas, visiting current and former winery operators to collect artifacts from nearly every winery that had operated in the state in the past half-century. Many of the state's wineries were operated by immigrants from Europe who arrived in the states with wine-making skills. In addition, there were also Catholic Priests from Europe that brought wine with them to Arkansas to perform their Mass ceremonies. Many of these wine-makers made their way to the Ozarks and Ouachita regions. When Prohibition ended, the state of Arkansas again became a major wine-producing region with as many as 1,000 wine permits being issued by the state. Of course, many of these permits were not for commercial use.
he museum is home to many presses and crushers that were used to manufacture wine in Arkansas. The museum also holds a collection of historic bottles, some with unique labels and names that reflect the culture of the South. One of the highlights of the museum is its 2,000-gallon wine tank that came from the Henry J. Sax Winery. There is also a cask housed in this museum that can hold up to 1,800 gallons that came from the Cowie Wine Cellars. Another highlight of the museum is the "Gallery of Barrels" assembled by Bette Kay Cowie.
Sources
The Encyclopedia of Arkansas History & Culture. (2014, June 24). Arkansas Historic Wine Museum. Retrieved from http://www.encyclopediaofarkansas.net/encyclopedia/entry-detail.aspx?entryID=2568&type=Category&item=Museums+and+Historic+Sites&parent=Historic+Preservation&grandparent=
Additional Information