The Sam Azeez Museum of Woodbine Heritage (Woodbine Synagoguge)
Introduction
Towards the end of the 19th century, Woodbine became the location for a Russian Jewish agricultural colony that was funded by the Baron de Hirsch Fund. Other Easter European Jews settled here as well. The Sam Azeez Museum of Woodbine Heritage celebrates and preserves the history of the colony and Woodbine. The museum is located in the historic Brotherhood Synagogue, which was built in 1896. The museum features various exhibits related to farming practices and tools, sports, arts and culture. A main objective of the museum is hate and prejudice reduction. As such, it is designated as a teaching center for the New Jersey Commission on Holocaust. It is named after Woodbine resident, Sam Azeez (1932-2000), who developed computer technology that revolutionized the stock market. The building itself was listed on the National Register of Historic Places in 1980.
Images
The Sam Azeez Museum of Woodbine Heritage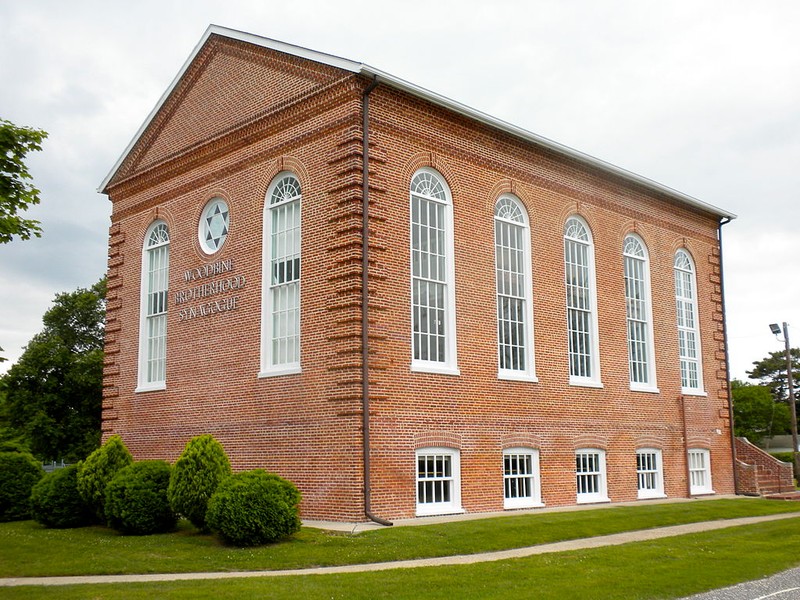 Backstory and Context
Russian Jews fled because of pogroms that were taking place in the 1890s. Baron de Hirsch and many others helped many Jews settle in America.
Sources
http://thesam.org/about.htm Trina Vaux & Thomas Ewing. "Woodbine Brotherhood Synagogue," National Register of Historic Places. 9-17-80.
Additional Information