Newcomb Art Museum of Tulane
Introduction
Newcomb Art Museum of Tulane University is an art museum located in the Woldenberg Art Center on the campus of Tulane University in New Orleans, Louisiana. It is historically known for its significant collection of Newcomb Pottery and other crafts produced at Newcomb College, as well as administering the art collections of Tulane University. Since 2014, the institution has increasingly focused on exhibitions and programs that explore socially engaged art, civic dialogue, and community transformation.
Images
Exterior of Newcomb Art Museum with KAWS sculpture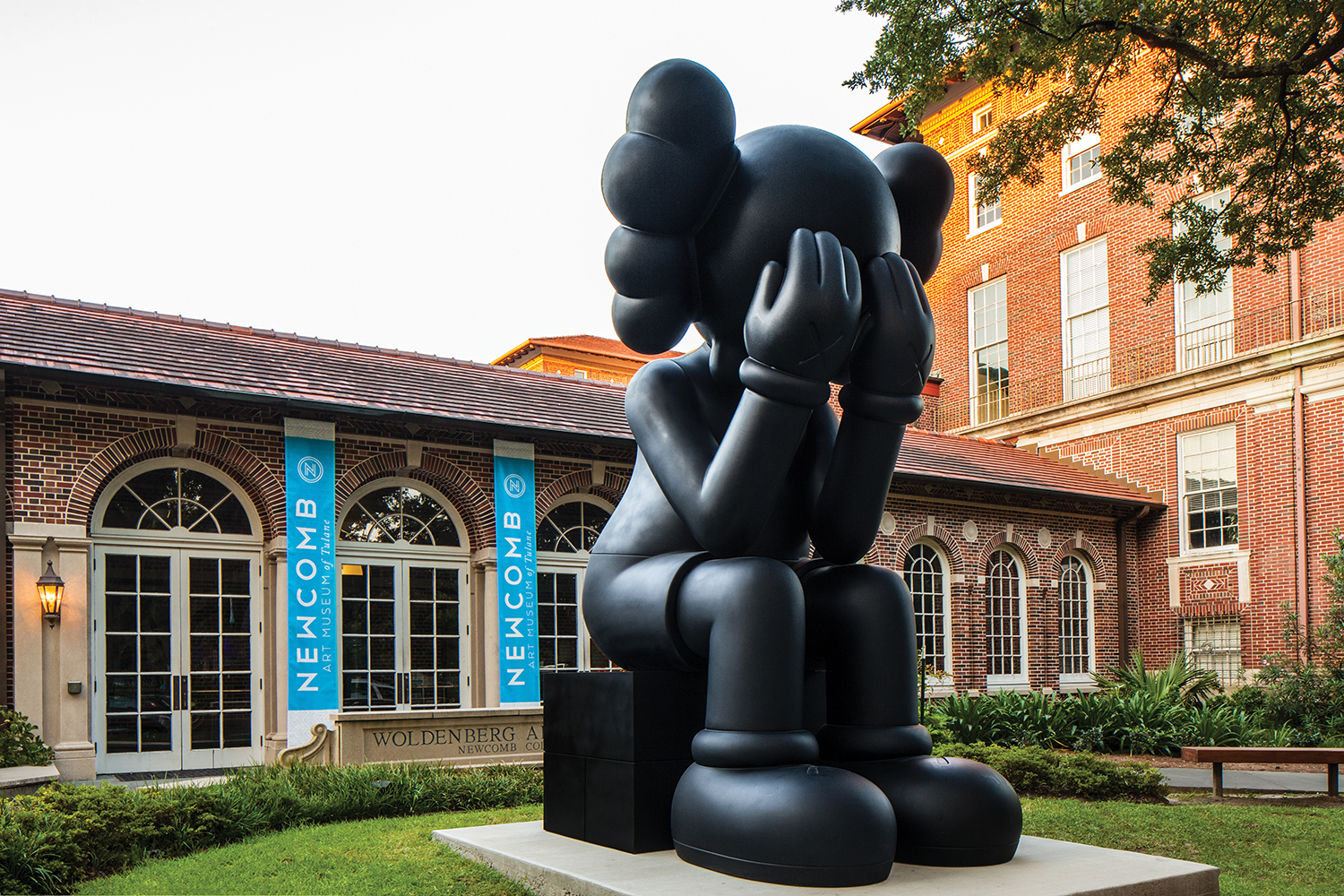 Interior gallery space within the Newcomb Art Museum

Backstory and Context
History
In 1886, H. Sophie Newcomb Memorial College was founded by Josephine Louise Newcomb. The first national coordinate college for women, Newcomb followed industrial trends offering intensive design training for decorative arts production.
The endowment was established by Mrs. Newcomb to provide, perpetuate, and protect the women's college indefinitely. This endowment was threatened during the 1970s and early 1980s, when Tulane sought to use it for the purpose of the entire college. In 1986, at the time of the Newcomb Centennial Celebration, concerned graduates fought to re-affirm the intended purpose of Newcomb's endowment and the integrity of Newcomb College. This effort was well received by the Tulane Board of Trustees.
During this period, Mignon Faget suggested establishing an art museum to maintain the legacy of Newcomb's art program and to ensure the permanence of the college. In the early 1990s, a grant funded by Joyce Frank Menschel, another Newcomb alumna, ultimately led to the establishment of such an institution.

In 1996, the Newcomb Art Gallery became a reality. Although the Gallery's administrative offices were flooded with four feet of water by Hurricane Katrina in 2005, the art holdings were relatively undamaged. After Katrina, Tulane closed Newcomb College and diverted the school's endowment to other uses.

In July 2015, the Newcomb Art Gallery officially became the Newcomb Art Museum of Tulane University. The change was made to distinguish the art space from a commercial gallery and to indicate its status as a collections-holding institution.
Exhibitions
The Museum holds on average four exhibitions annually. Shows encourage the creative exchange of ideas and cross-disciplinary collaborations around innovative art and design. The exhibitions include educational programs.
Honoring the legacy of the artistic traditions of Newcomb College, the Museum regularly presents work by women artists.
Collection
The Museum maintains the Newcomb Art Collection, which includes outstanding groups of Newcomb pottery, first produced in 1895, and other objects associated with the Arts & Crafts Movement including embroidery, bound books, and metalwork. In addition, the Museum administers the Tulane University Art Collection, a teaching collection that includes examples of Louisiana portraiture, neo-classical sculpture, and prints primarily from the 19th and 20th centuries.
Sources
https://newcombartmuseum.tulane.edu/ https://en.wikipedia.org/wiki/Newcomb_Art_Museum
Additional Information