Madame John's Legacy
Introduction
Madame John's Legacy is a historic house museum in the French Quarter of New Orleans, Louisiana. Built in 1788, it is one of the oldest houses in the French Quarter, and was built in the older French colonial style, rather than the Spanish colonial style of that time. It was declared a National Historic Landmark in 1970 for its architectural significance. The property is owned by the Louisiana State Museum.
Images
Historic photograph of Madame John's Legacy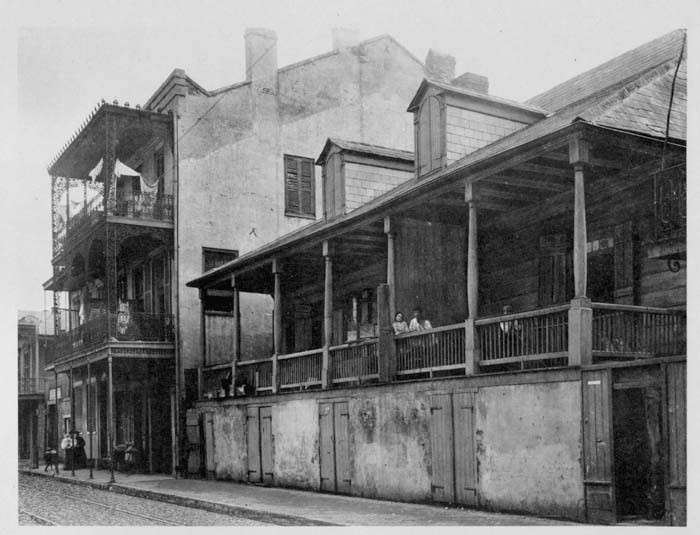 Current photograph of Madame John's Legacy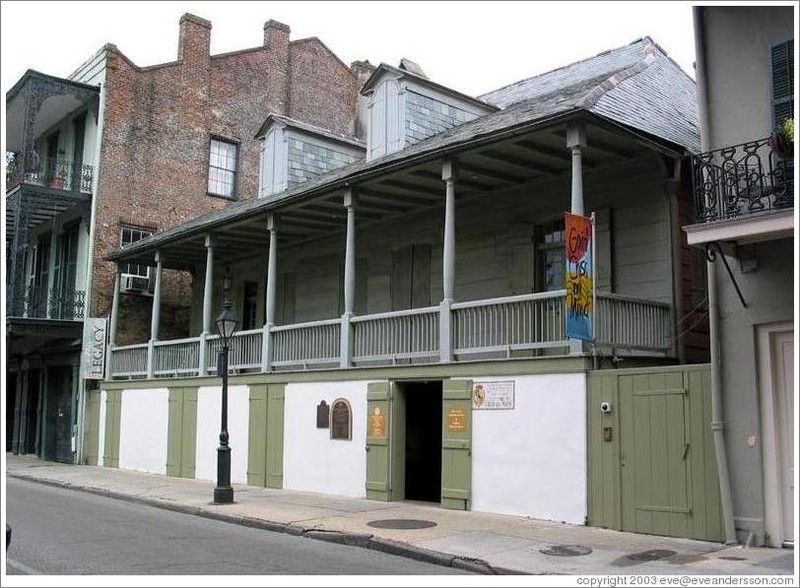 Sketch of Madam John's Legacy as it was seen in 1902 made by William Woodward. Courtesy of: The Historic New Orleans Collection.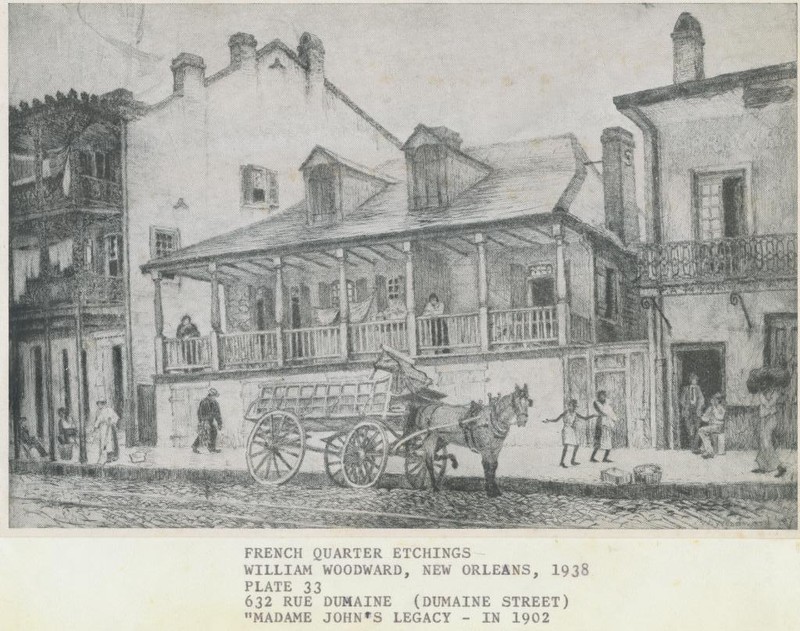 Backstory and Context
Madame John's Legacy stands north of Jackson Square. The building's name derives from a story by New Orleans author George Washington Cable, and refers to a building that previously stood on the site. It is a French colonial raised cottage, its ground level a full-height basement built out of brick, and a wood frame main level above. Behind the main building is an open courtyard, with a brick slave quarters at the rear of the property. The basement level of the house appears shorter than it was when built, in part because the street level has been raised in the intervening centuries.
The house was built in 1788, and is a rare survivor in the area of the quarter's 1794 fire. The house has survived a number of alterations in the 19th century, most notably as part of a conversion to apartments in the late 19th century. In 1947, the house was donated to the Louisiana State Museum.
This house is briefly seen in the 1994 movie Interview with the Vampire and part of 12 Years a Slave was filmed at the house. The house can also be seen during gameplay of Assassin's Creed 3: Liberation.
Sources
http://louisianastatemuseum.org/museums/madame-johns-legacy/
https://en.wikipedia.org/wiki/Madame_John%27s_Legacy
Patricia Heintzelman (July 3, 1975). "National Register of Historic Places Inventory-Nomination: Madame John's Legacy" (pdf). National Park Service.
and
Accompanying 4 photos, exterior, from 1975.
Additional Information