Rhode Island School of Design Museum
Introduction
Rhode Island School of Design Museum is an art museum in Providence, Rhode Island. The museum was founded in 1877 when Helen Metcalf inspired a women's club to spend its left-over money from the Philadelphia Centennial Exposition to fund an art school. RISD contains a broad range of works from around the world, as well as numerous featured works from a range of Rhode Island artists. In all, the museum houses over 91,000 objects. It wasn't just any fair. It was the . And it wasn't just any art school. It was the Rhode Island School of Design, or RISD, one of the world's most prestigious art and design universities. It is also the principal art museum for Southeastern New England.
Images
Rhode Island School of Design Museum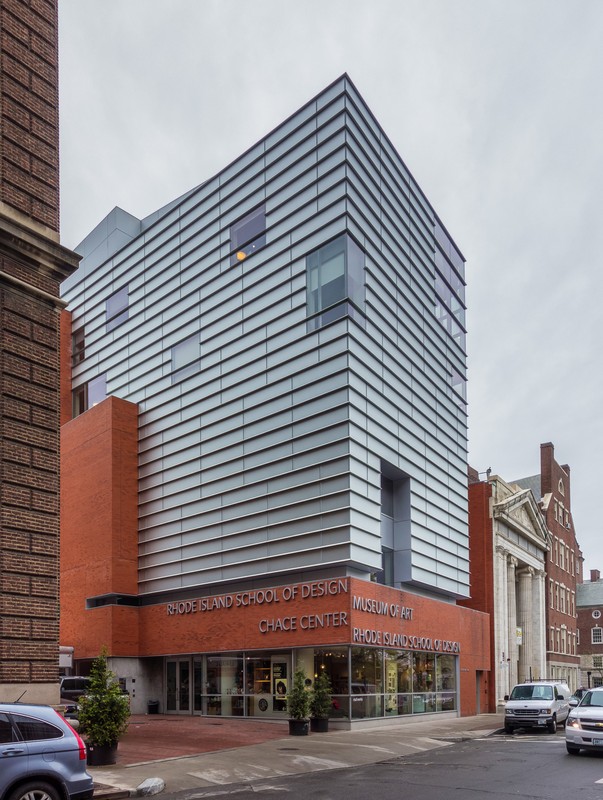 Main Gallery, Rhode Island School of Design Museum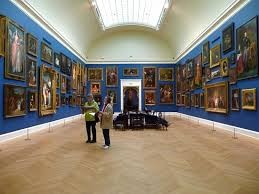 Backstory and Context
In 1877, a 46-year-old Providence mom of five and Sunday school teacher named Helen Metcalf persuaded her women's club to spend money left over from the Philadelphia Centennial Exposition to create an art school -- the genesis of what became the Rhode Island School of Design (RISD). The move towards creating RISD coincided with a cultural trend -- notably among financial elites -- towards embracing the arts, often as a contrast to the urbanization and mechanization arising out of the Industrial Revolution. For instance, The Metropolitan Museum of Art in New York and the Museum of Fine Arts in Boston both opened in 1870, followed by The School of Practical Design (now the Museum of Fine Arts) in Lowell, Massachusetts in 1872. As well, Brown University president, Ezekiel Gilman Robinson, noted in his annual report in 1873 a need for a school of arts.
The 1876 Philadelphia Centennial Exposition served as the United States' first major world's fair, and it was enormous; the U.S. population was 46 million, but 10 million people attended the festival. Highlights of the exposition included Alexander Graham Bell showcasing his telephone and Providence's George Corliss wowing the audience with his new, revolutionary steam engine that proved highly influential during the Industrial Revolution, and it powered the 14 acres of machinery at the exposition.
Helen Metcalf attended the fest and chaired a committee of thirty-five women who raised money for Rhode Island's exhibit hall. The women also took time to visit the Women's Pavilion, where seventy-five women displayed their patented inventions such as emergency flares, model interlocking bricks and a patent land pulverizer designed by Benjamin Franklin's great-granddaughter, Elizabeth Duane Gillespie.
The exhibition greatly impressed Helen Metcalf, who had already established herself as a benefactor of the poor. As a result, she was inspired to help working women by raising the status and condition of the applied arts. Thus, when the Philadelphia Exposition concluded, Metcalf asked the Rhode Island Women's Centennial Commission to take the $1,675 in leftover funds from the fest and put it towards developing an art school.
In association with the Rhode Island Art Association, chartered in 1854, RISD opened its doors in 1877 under the direction of Metcalf. Classes took place in a newly built building near Brown University with women comprising most of its first forty-three pupils. The initial focus of RISD involved a dedication to "useful arts," such as carriage and furniture making and designing for two prominent Rhode Island industries: Calico printers and Jewelers (many of which helped make Rhode Island a leading city for silverware production).
Metcalf directed the school until her death in 1895, but many members of the Metcalf family had a hand in the success of RISD. Her husband Jesse, a wealthy textile producer, covered the school's losses for several years. After Helen's death, Jesse donated a building, land, and three exhibition galleries in her memory. Steven, their son, became school treasurer in 1884 while another son, Jesse, became a U.S. senator and RISD trustee. Jesse and Helen's son-in-law, Dr. Gustav Radeke, contributed to the museum casts, models, and industrial materials that he had collected while traveling in Europe.
The Metcalf influence with RISD continued well into the twentieth century. In 1913, the Metcalfs' daughter, Eliza Greene Metcalf Radeke, served as college president for eighteen years, followed by Helen Metcalf Danforth in 1931, who became president of RISD and later as chair of the board of trustees until 1965.
Though the Metcalf name remained consistently tied to RISD, the focus of the college eventually transitioned from industrial arts to the fine arts.
Today, The RISD campus is home to the school, expansive museum, the Fleet Library, a Nature Lab, one of the nation's oldest independent art libraries. The RISD Museum is composed of five buildings located on the historic East Side of Providence.
RISD students can cross-register for courses at Brown at no extra cost. RISD grants degrees in virtually every art and design-related field, including interior architecture, graphic design, and as it did in the beginning, jewelry and metalsmithing.
Sources
Jaffee, David. "America Comes of Age: 1876–1900." In
Heilbrunn Timeline of Art History
. New York: The Metropolitan Museum of Art, 2000–. http://www.metmuseum.org/toah/hd/amer/hd_amer.htm (April 2007)
-------- "Industrialization and Conflict in America: 1840–1875." In
Heilbrunn Timeline of Art History
. New York: The Metropolitan Museum of Art, 2000–. http://www.metmuseum.org/toah/hd/indu/hd_indu.htm (April 2007)

Rhode Island School of Design Museum.
Accessed September 04, 2018. http://risdmuseum.org/.
"Rhode Island: Helen Metcalf, The Mom Who Founded RISD With Some Leftover Dough."
New England Historical Society.
2017. http://www.newenglandhistoricalsociety.com/helen-metcalf-the-mom-who-founded-risd-with-some-leftover....
Additional Information