Museum of Military History
Introduction
Growing from its humble origins as a set of exhibits within a mobile tent, Kissimmee's Museum of Military History now offers nine thousand square feet of exhibit space in its modern facility that opened in 2012. Highlights of the museum include static displays of equipment, special exhibits for recent conflicts, and the popular exhibits on the Civil War and World War II.
Images
The Museum of Military History offers nine thousand square feet of exhibit space, including static displays and interpretative exhibits.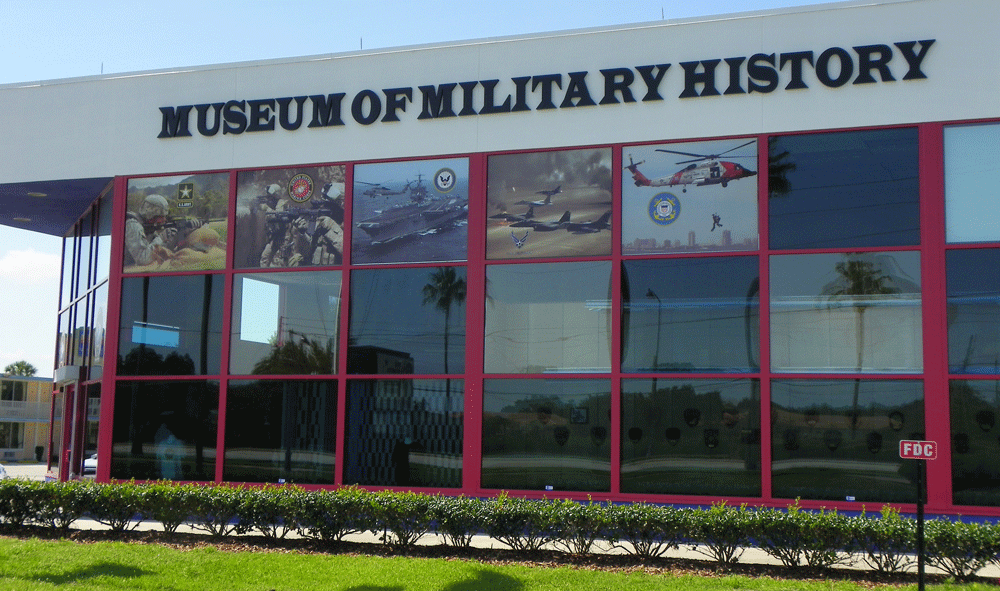 Backstory and Context
The origins of the museum date back to around 2004, when Jim and Jerry Kervin met with other veterans and discussed the idea of creating a space to display artifacts related to the Vietnam War. These men
first operated a tent that included the opportunity to donate artifacts at the Vietnam Veterans Traveling Memorial Wall in St. Cloud.
As more veterans donated items, and as interest in a general military history museum grew, the group leased space in the local mall for a number of years.
The museum now operates in a ten thousand square foot building and offers exhibits and artifacts related to the Civil War, World War I, World War II, Korean War, Vietnam War, Gulf War, and current conflicts.

The museum is sustained by donations and the work of volunteers, including interns from Valencia College.
Additional Information