Washington-Wilkes Historical Museum
Introduction
The Washington Historical Museum, located in the historic Albert Gallatin Semmes house, is a local history museum featuring numerous artifacts, antiques and memorabilia dating from the 19th and early 20th centuries. Items include photographs, Civil War artifacts, personal correspondence, George Washington's gravy boat and Jefferson Davis' field desk. There are a few themed rooms: the Confederate Room, the Children's Playroom, the African American Room, and the Native American Room. An interesting highlight is the "Dave the Slave" pottery collection. Dave was the name of a slave whose owner, it is assumed, taught him how to make pottery. The house was listed on the National Register of Historic Places in 1970.
Images
The Washington-Wilkes Historical Museum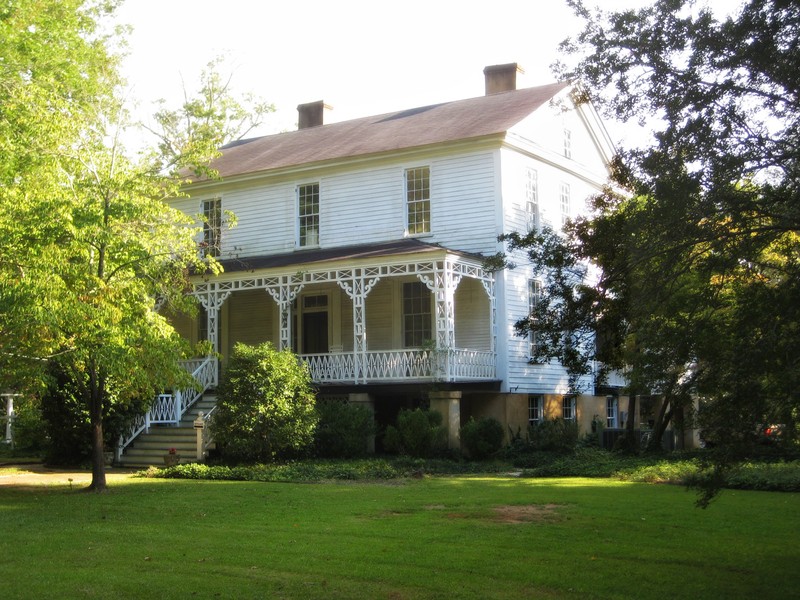 Backstory and Context
Albert Gallatin built the house around 1835. The property was sold to Samuel Barnett, the first Georgia Railroad Commissioner, in 1857. His family lived there until 1913. The state bought the property in the 1950s and proceeded to renovate the house. It was opened as a museum in 1960.
Sources
http://www.historyofwilkes.org/sites-historicalmuseum.html William R. Mitchell, Jr. & Carole Summers. "Washington Historical Museum," National Register of Historic Places. 5-13-70.
Additional Information