Washington State History Museum
Introduction
Owned and operated by the Washington State Historical Society which was founded in 1891, the Washington State History Museum showcases the unique and varied history of the Evergreen State. This multi-floor museum utilizes interactive exhibits, high-tech displays, historical artifacts and theatrical storytelling to accomplish this mission. It also contains a history lab, gift shop, an 1,800 square foot model railroad, and both permanent and rotating exhibits. It is open Tuesday through Sunday from 10-5 and offers free admission the third Tuesday of every month from 2-8.
Images
The Washington State History Museum is operated by the Washington State Historical Society, which was established in 1891.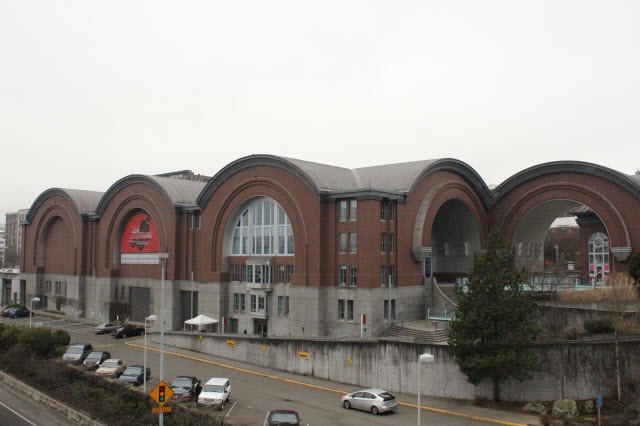 Covered wagon on display within the museum.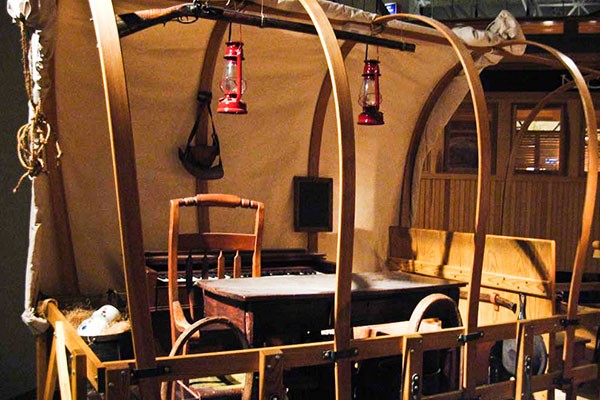 Native American baskets on display.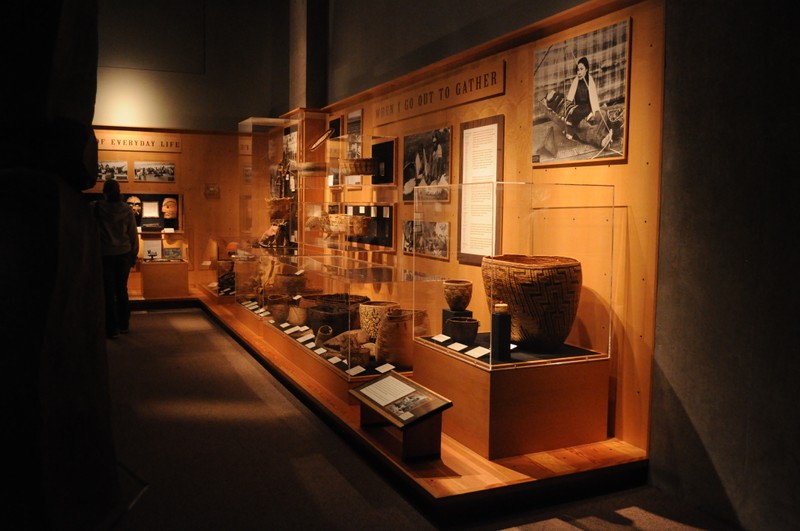 Overhead photo of the museum's gift shop.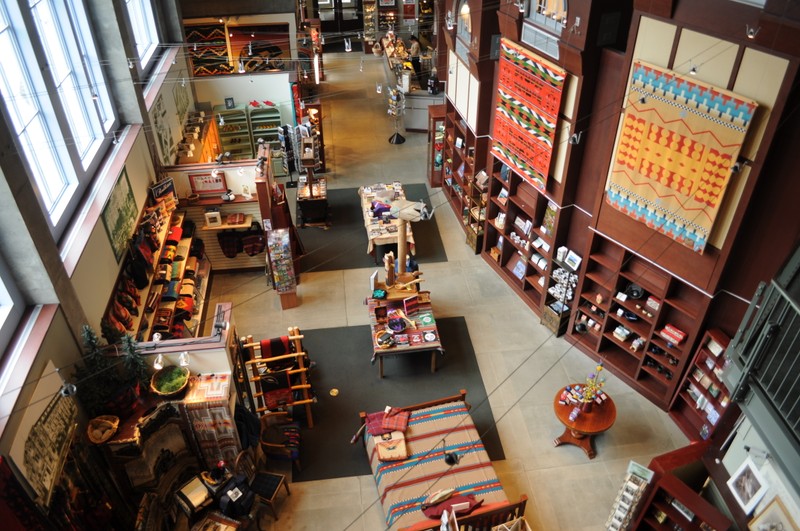 Backstory and Context
The museum's largest exhibit, the Great Hall of Washington History, is also of the permanent variety. It invites visitors to meander through Washington's history where they'll meet and experience interesting people, places and events. Patrons walk through large dioramas that deal with the state's earliest settlers, westward expansion, statehood, and into the 21st century.
Current and past rotating exhibits include Arctic Ambitions: Captain Cook and the Northwest Passage which explores Cook's final attempt to locate the mythical passage in the northeast Pacific Ocean. Other exhibits include Cooper: The Story of Notorious Skyjacker, D. B. Cooper; The American Soldier: A Photographic Tribute; Civil War Pathways of the Pacific Northwest; and Let's Ride! Motorcycling the Northwest. Please call or visit the museum's website for current exhibits.
The museum's History Lab and Learning Center is a hands-on exhibit that examines the historical concepts of time, place, viewpoint, exploration and precedent. It encourages visitors to think like historical detectives and to use the interactive exhibits to solve historical mysteries. The museum also offers special programs, such as the one scheduled for Martin Luther King Jr. Day, during which the museum grants free admission and offers special performances. Finally, the museum presents Gallery Talks and History Speaks which are the titles given to their lecture series.
Sources
"About." Washington State History Museum. Accessed January 11, 2016. http://www.washingtonhistory.org/about.
Additional Information