Annmary Brown Memorial
Introduction
The Annmary Brown Memorial is an art museum, library, and mausoleum at Brown University. It was built in 1907 for Rush Christopher Hawkins (1831-1920) as a memorial to his wife Annmary (1837-1903). In addition to containing the graves of both Annmary Brown and Rush Hawkins, the building houses exhibits of European and American paintings from the 17th-20th Centuries, British swords, and mementos of Rush Hawkins and the Brown family.
Images
The Annmary Brown Memorial at Brown University in Providence, Rhode Island.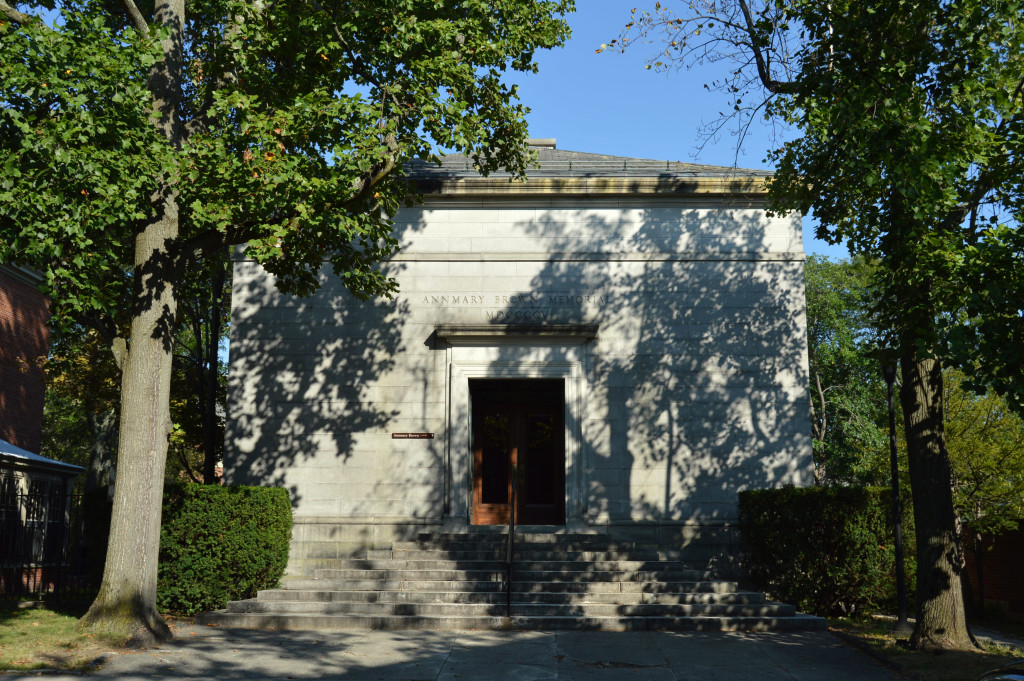 A gallery at the Annmary Brown Memorial exhibits Hawkins's military memorabilia, mementos and letters from Annmary Brown's life, and other assorted personal items.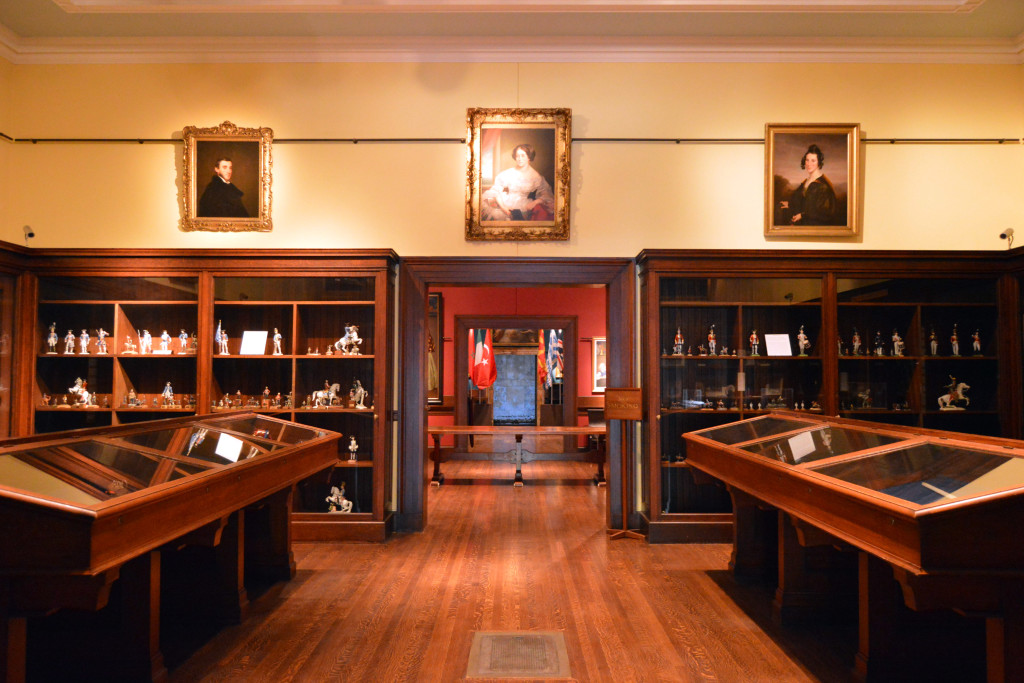 Another gallery displays paintings from Hawkins's art collection, including French, Venetian, Italian, English, Flemish, and Spanish landscapes, scenes, and portraits.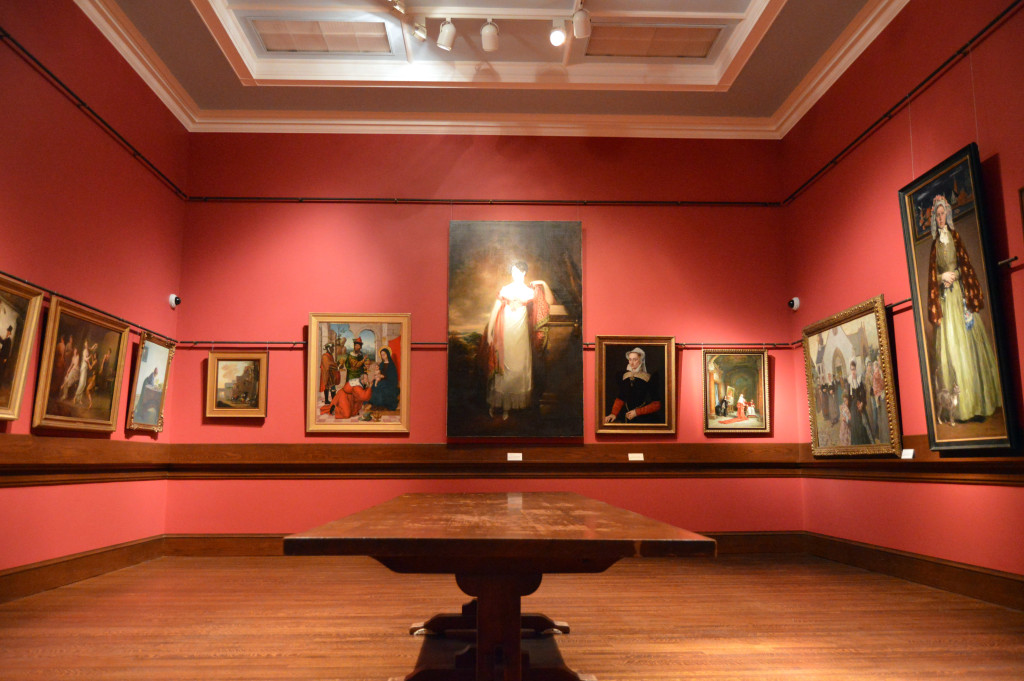 Annmary Brown and Rush Hawkins lie, side by side, in marble graves.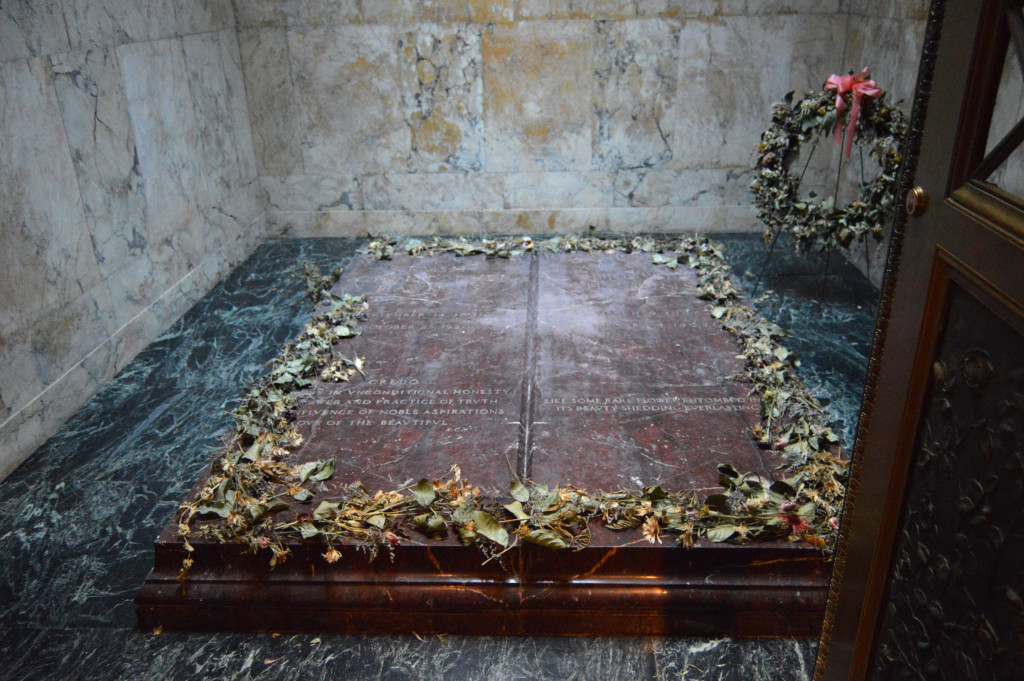 Backstory and Context
Norman Isham was the architect of the Annmary Brown Memorial, a one-story granite structure with a low roof and large bronze doors. The building was built between 1903 and 1907 as a library, art gallery, and mausoleum. Both Rush Hawkins and Annmary Brown Hawkins are buried in an enclosure at the east end of the building.
Hawkins planned the building with two art rooms, a personal treasure room, an office, and the rare book room, around the walls of which were originally arranged 450 incunabula, open for viewing by visitors. In addition to the incunabula, the Memorial housed Hawkins' collection of paintings, a collection of manuscripts some of which deal with 17th century witch trials in Massachusetts, and the Civil War, and another collection which included books by or about anyone named Hawkins.
In his time, Rush Hawkins, a New York trained lawyer, was a distinguished book collector and patron of the arts. During the Civil War, he commanded the 9th New York Volunteer Regiment ('Hawkins' Zouaves') and saw action at Hatteras, North Carolina and at Antietam. He was appointed to the Commissioner General for the United States Commission at the 1889 Universal Exposition in Paris, where he was responsible for selecting and organizing all the works to be exhibited by American artists. Selections from the Hawkins collection are now on display in the Memorial's galleries.
The Memorial was deeded to Brown University in 1948. It is one of five libraries comprising the University Library system. It now exhibits European and American paintings from the 17th-20th centuries, portraits of various members of the Brown family, the Cyril and Harriet Mazansky British Military Sword Collection, miniature soldiers and Dresden and Nymphenburg military porcelain figurines, and Civil War mementos of Rush Hawkins. Among the artists represented are Angelika Kauffmann, Francesco Solimena, Gari Melchers, Thomas Couture, Benjamin West, Eastman Johnson and Edwin Lord Weeks. The book collection formerly housed in the memorial were transferred to the John Hay Library in 1990.

On the anniversary of Annmary's birth, March 9, the two marble tombstones are decorated with fresh flowers which remain there a year.

Sources
http://www.brown.edu/Administration/News_Bureau/Databases/Encyclopedia/search.php?serial=A0370 http://library.brown.edu/about/amb/
Additional Information