Pebble Hill Plantation
Introduction
Pebble Hill Plantation is one of the south's grandest estates. It features a mansion built 1934, outbuildings, landscaped grounds and gardens, and horses, dogs and other animals. The mansion features art, antiques and other furnishings once owned by the Hanna family, whose last descendant, Elizabeth "Pansy" Ireland, died in 1978. Thomas Melville Hanna bought the property in 1896. The Hannas became well known for their skill in raising championship quality cow herds and, later, horse breeding and racing. The family also took great care in leaving most of the property undeveloped in order to sustain the wildlife. Given this history and the architecture of the Greek Revival mansion, the plantation was listed on the National Register of Historic Places in 1990.
Images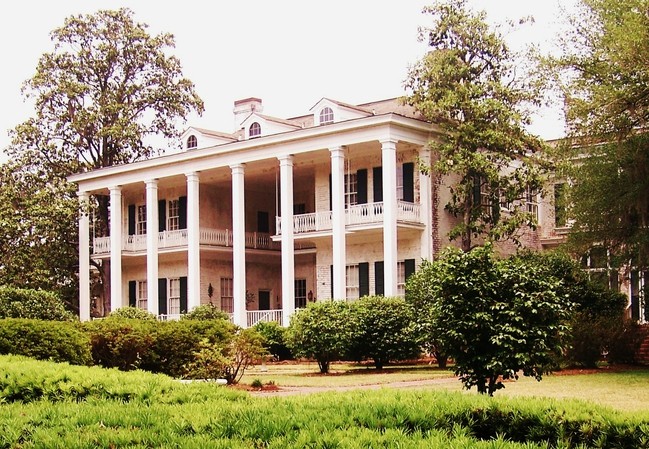 Backstory and Context
The plantation was first owned, beginning in the 1820s, by the Johnson family who grew cotton, rice and tobacco. Their house burned down in 1933, which is why the new one was built. Thomas Hanna's decision to buy the house (as a winter home) in the South was common for wealthy northerners during the period. They also used their plantations as hunting grounds. Pansy opened the house as a museum in 1956 and also founded the Pebble Hill Foundation, which owns the estate and runs the museum.
Sources
https://en.wikipedia.org/wiki/Pebble_Hill_Plantation http://www.pebblehill.com/Content/Default/2/210/0/history/life-on-a-shooting-plantation---part-2.html Kenneth H. Thomas. "Pebble Hill Plantation," National Register of Historic Places. 2-23-90.
Additional Information