Methodist Episcopal Church (Daphne Museum)
Introduction
Built in 1858, the Methodist Episcopal Church is one of the few antebellum churches left in the county. It is believed to have been designed and built by Larkin Elbert Edmondson and his associate Isaac Alexander. The land on which it was built was owned by Mr. and Mrs. Howard, who had owned the property for some time up to that point. Today, the building is now the Daphne Museum, featuring displays containing various items related to the town's history. The church was listed on the National Register of Historic Places in 1980.
Images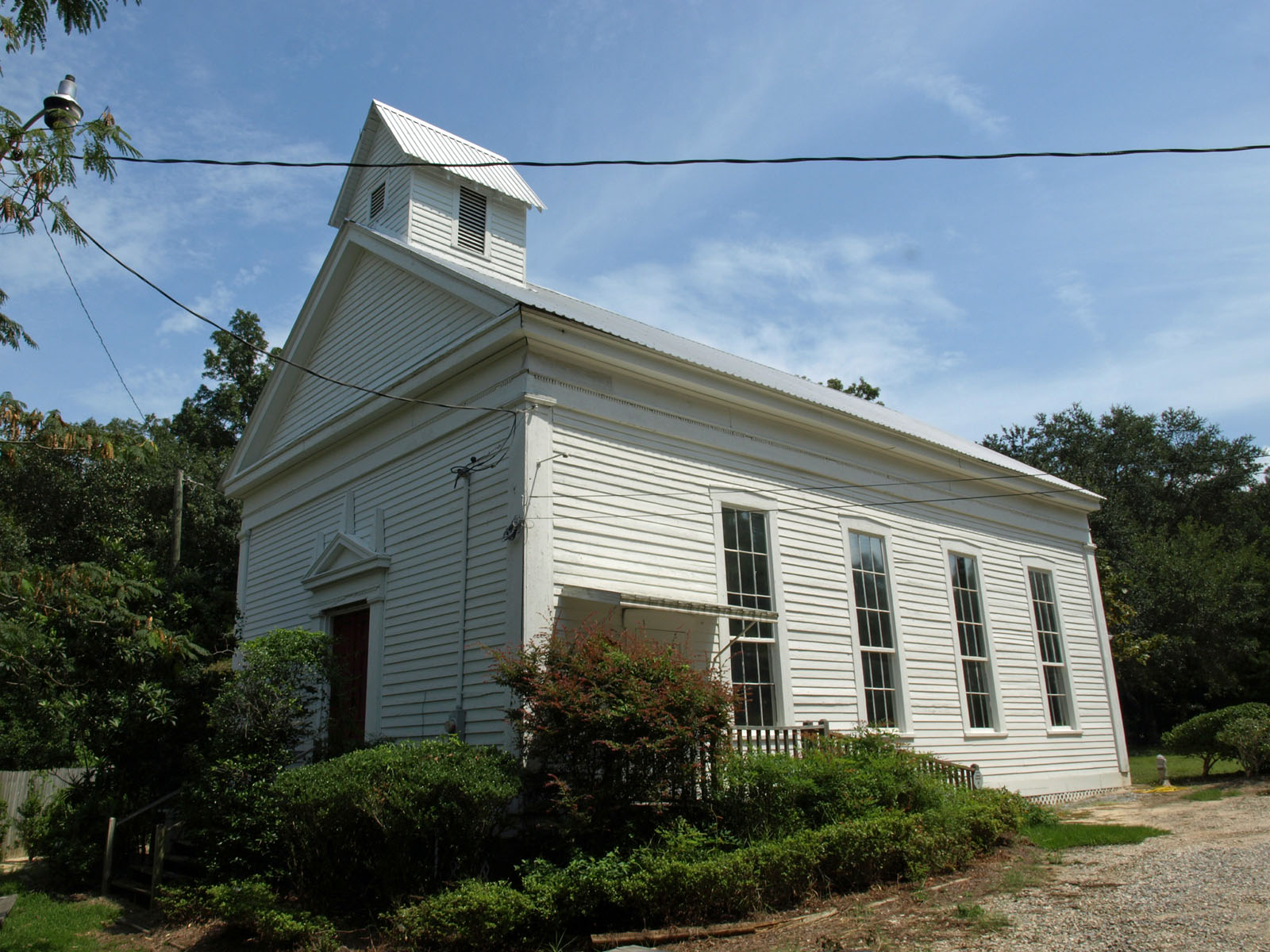 Some of the original pews are still in the church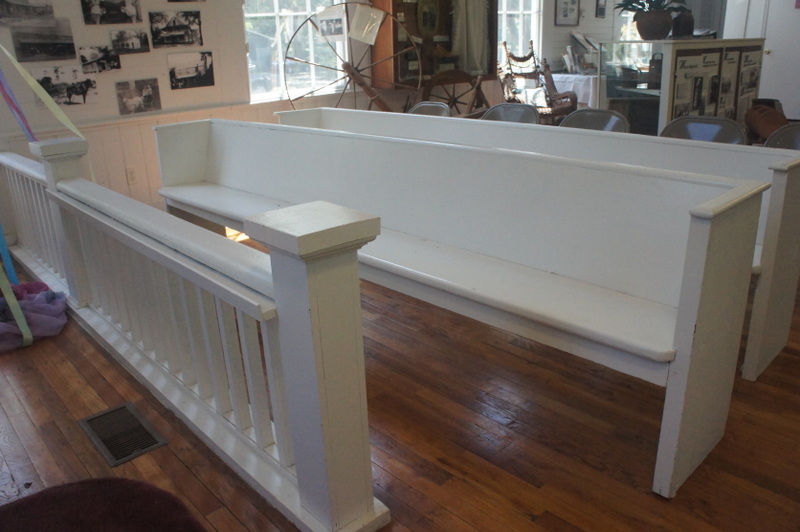 Sources
http://www.daphnemuseumalabama.org/home Mertins, Ellen; Davida R. Hastie; and Devereaux Bemis. "Methodist Episcopal Church," National Register of Historic Places. 9-22-80.
Additional Information