Pigeon Point Lighthouse
Introduction
Located within the Pigeon Point Lighthouse Station State Historic Park, the Pigeon Point Lighthouse was constructed in 1871 and first lit the following year. At 115 feet, it is one of the tallest lighthouses within the United States and still guides ships approaching San Francisco Bay from the south. The tower itself has been closed to visitors since 2001, but the park grounds are open every day from 8 AM until sunset. Half-hour guided tours of the lighthouse grounds are offered Thursday through Monday and the original first-order Fresnel lens is on display in the Fog Signal Building.
Images
Overhead shot of the lighthouse, grounds and associated buildings.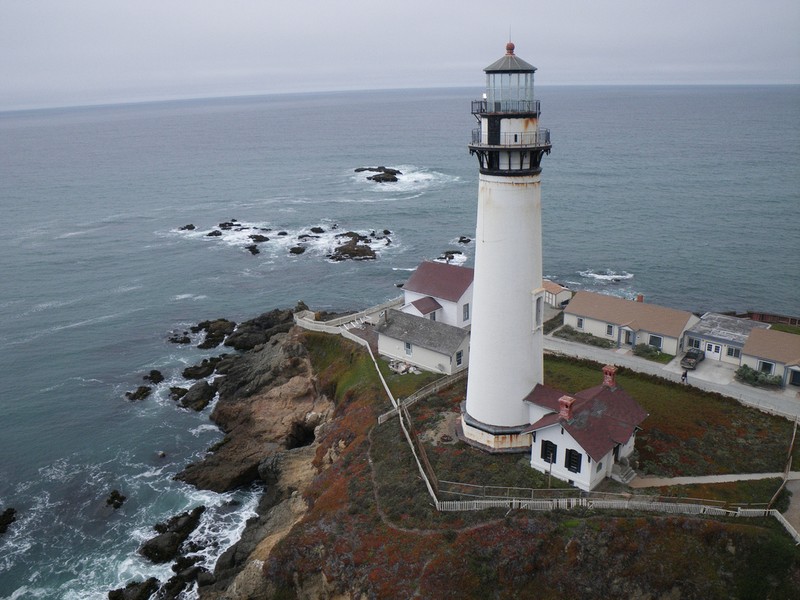 Spiral staircase within the lighthouse.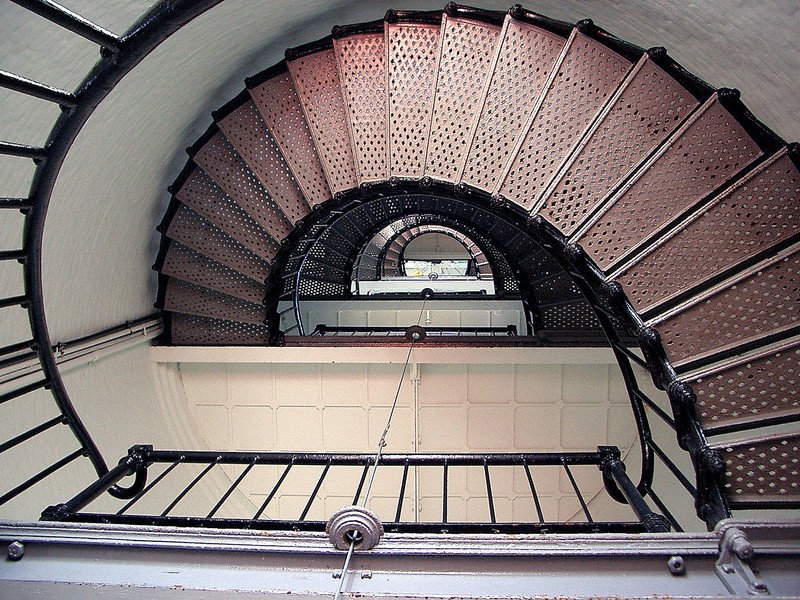 Inside the first-order Fresnel lens.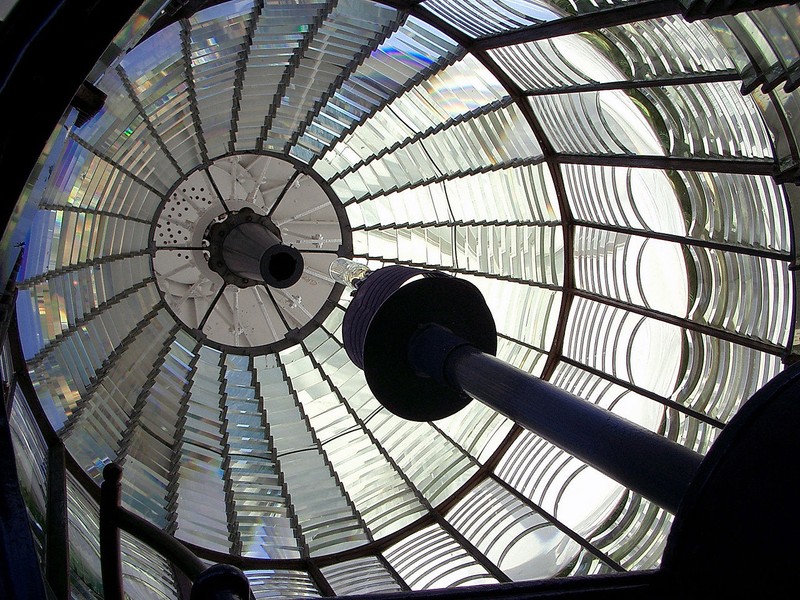 A storm descends, representing troubled times for the Pigeon Point Lighthouse.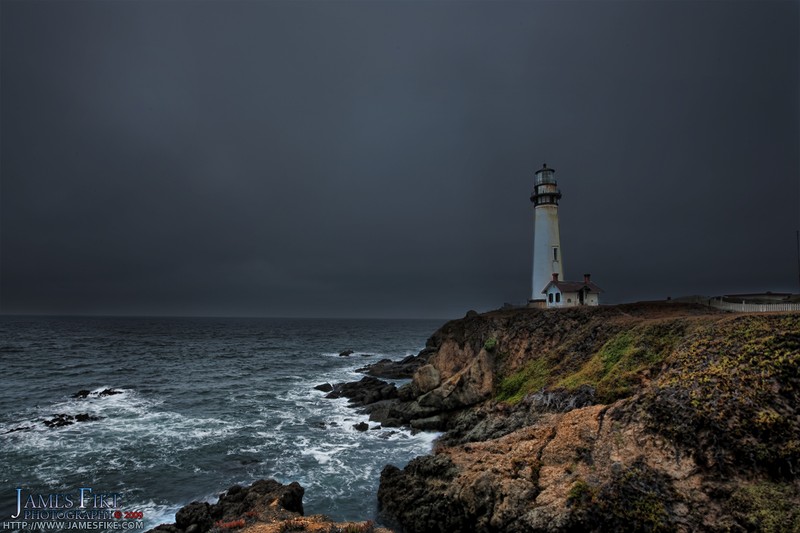 Backstory and Context
When the Pigeon Point Lighthouse first began offering navigational assistance to ships in 1872, it did so with one of the most powerful lenses for that time. The 1,000 watt Fresnel lens stands 16 feet tall, is six feet in diameter and contains 1,008 hand-polished prisms. It was removed, prism by prism, from the tower in 2011 to permit stabilization of the upper tower.
The lighthouse, which was added to the National Register of Historic Places in 1977 and designated a California Historic Landmark in 1980, has been closed to public access since December of 2001 due to deterioration of the building, cast iron walkways and binding ring bands. Since that time, fund raising efforts have been ongoing but have yet to reach the necessary amount. Once the funds are raised and the tower restored, the original lens will be returned to its place of honor atop the lighthouse. Interim stabilization of the tower was completed in 2012 and rehabilitation plans and drawings were completed in the fall of 2015.
The state park contains a visitor's center and bookstore that is open from 10-4, Thursday through Monday. There is also an interpretive center within the Fog Signal Building with a replica lighthouse on display. Finally, the former lighthouse keepers' housing has been converted into a youth hostel for those wishing to extend their stay and there is a small public beach located nearby.
Additional Information