Columbus Museum of Art
Introduction
The premier cultural attraction in central Ohio, the Columbus Museum of Art dates back to 1878 with the founding of the Columbus Gallery of Fine Arts. Since 1931, the museum has been located in its current home, which is listed on the National Register of Historic Places. Highlights of its permanent collection include the work of European and American artists, ranging from Columbus native George Bellows to early Cubist paintings by Picasso. The museum recently completed a three-year, $30 million expansion project that includes the new Margaret M. Walter wing and the Center for Creativity which includes space for classes and hands-on art projects for all ages and skill levels. In 2013, the Institute for Museum and Library Service gave CMA a National Medal, the nation's highest honor bestowed on museums.
Images
"Great Experiences with Great Art for Everyone" - CMA mission statement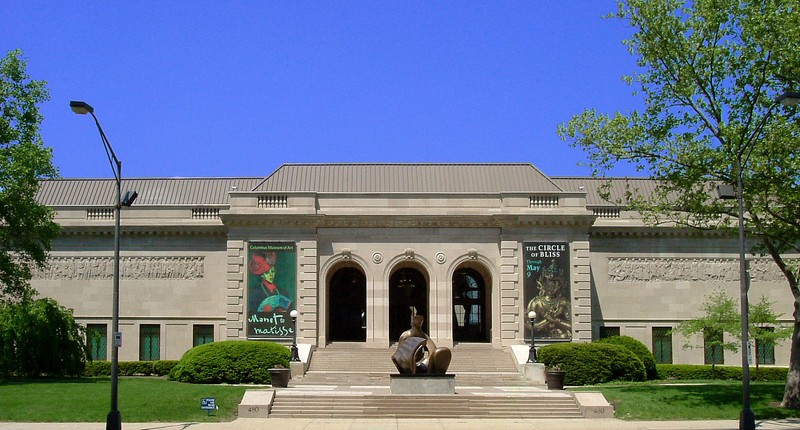 Backstory and Context
In 1878, the Columbus Gallery of Fine Arts became the first art museum in Ohio to register its charter with the state. In 1919, its present location, formerly the property of businessman Francis C. Sessions, was deeded to the museum. Construction on the new museum began almost a decade later in 1928. It was designed by local architects Richards, McCarty, and Bulford in the Renaissance Revival style. The museum opened at a cost of $600,000 on January 22, 1931. Four years later, author Gertrude Stein came to the museum and wrote about her visit in her book Everyone's Autobiography.
Since then, the museum has undergone several changes. The outdoor court of the Gallery was named after Mrs. Earl C. Derby who, in 1954, donated money to enclose it and to acquire more works for the museum. In 1974, the museum expanded to include the Ross Wing, home to temporary exhibitions. During the museum's centennial in 1978, the Columbus Gallery of Fine Arts changed its name to the Columbus Museum of Art. And in 2011, the museum completed its restoration of the Broad Street building.
The Columbus Museum of Art held a grand reopening in 2015 after finishing a two-year, $37.6 million renovation. The renovation was intended to make the museum feel more welcoming to a variety of guests and less "dowdy and off-putting."2 The project also increased the square footage of the museum by sixty-seven percent.
Sources
1. "About CMA." Columbus Museum of Art. Accessed December 31, 2015. http://www.columnbusmuseum.org/about-cma.
2. Chronology. Columbus Museum of Art. Accessed September 26, 2018. https://www.columbusmuseum.org/wp-content/uploads/2015/10/Chronology-2015.pdf.
3. The Columbus Museum of Art. Touring Ohio. Accessed September 26, 2018. http://touringohio.com/central/franklin/columbus/columbus-museum-art.html.
Smith, Alexander. Columbus Museum of Art.jpg. Wikipedia Commons. May 08, 2004. Accessed September 26, 2018. https://commons.wikimedia.org/wiki/File:Columbus_Museum_of_Art.jpg. Photo source.
Additional Information