Short North Arts District
Introduction
Once home to a series of abandoned industrial buildings, Short North is now an artistic neighborhood with over 300 businesses. Revitalization of the area began in the 1970s and continued through the 1980s and 90s. One of the most famous features of the neighborhood is the arches that span High Street from Goodale to Fifth Avenue.
Images
This arts and entertainment district is an example of successful urban renewal.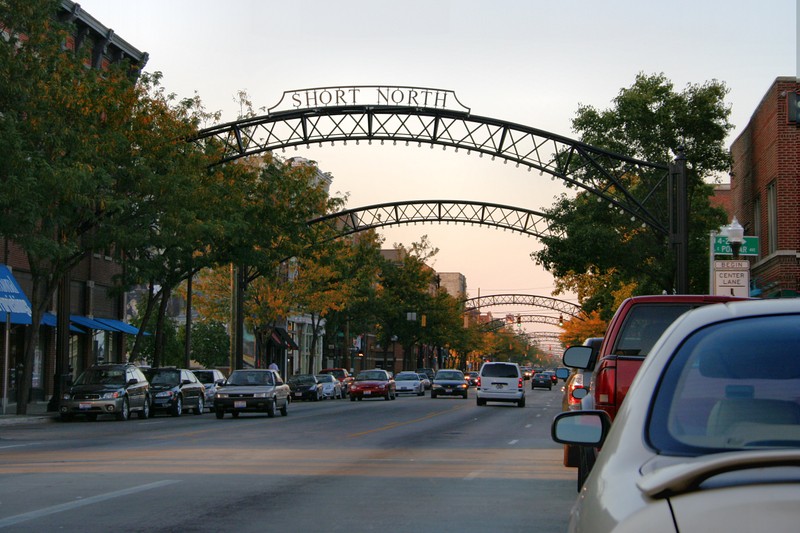 The neighborhood is known for the arches over High Street which were inspired by historic photos of the area during the 1888 exposition and GAR encampment.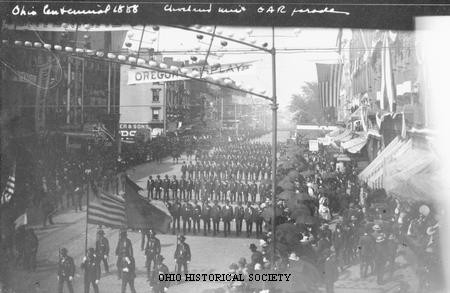 Backstory and Context
The Short North neighborhood, nicknamed by police who referred to its location as north of downtown but short of The Ohio State University campus, was once an area of industry. After a freeway was constructed in the neighborhood, many residents moved to the suburbs. By the 1970s, the neighborhood was full of boarded-up warehouses and factories. Some still saw potential in Short North, however, like Sanborn Wood, a developer who started renovating homes and business in the area in the late 1970s.
In the mid-1980s, revitalization of Short North took off. Art galleries began to pop up, including The Gallery Hop on the first Saturday of every month. The Gallery Hop now attracts 10,000 to 20,000 people each month. Additionally, the renowned Rigsby's Kitchen opened in 1986, and the DooDah Parade began in the late 1980s.
In the 1990s and early 2000s, urban renewal projects converted the neighborhood to an entertainment district. As the city offered tax credits for restoring and converting former warehouses, artists flocked to the area for affordable gallery spaces and the organized gallery tours that began in the mid-1980s. By the early 2000s, Short North became the premiere area for arts and entertainment.
Short North is perhaps best known for its arches along High Street. The original arches were installed in 1888 during a Civil War veterans' reunion. In 1896, the wooden arches were replaced with steel and electric lights, and in 1916, those were replaced with light posts. Funds from the city led to the installation of seventeen new arches in 2002.
Sources
Short North. Columbus Neighborhoods. Accessed September 27, 2018. http://columbusneighborhoods.org/neighborhood/short-north/short-north-timeline/.

Duffy, Jamie. In Columbus, Ohio, an Arts Belt Is Thriving. New York Times. August 07, 2012. Accessed September 27, 2018. https://www.nytimes.com/2012/08/08/realestate/commercial/in-columbus-ohio-the-short-north-arts-belt-is-thriving.html.

History. Short North Arts District. Accessed September 27, 2018. http://shortnorth.org/see-experience/history/.


Additional Information