Brown-Proctor House
Introduction
The Brown-Proctor House is significant more for one of its owners, John F. Proctor, than its architecture. It was built in 1881 by John A. Brown and later bought by Proctor in 1907. Proctor, who worked as an attorney, modified the house to what it appears today. In the 1890s, he served both Alabama's House of Representatives and the Senate. He was the court-appointed lawyer for the Scottsboro Boys (see below) during their first trial in 1931. The house was listed on the National Register of Historic Places in 1982. Since 1985, the house has been the Scottsboro-Jackson Heritage Center which preserves the history, customs, traditions and art of Jackson County. Exhibits feature artifacts and information about the Native Americans who inhabited the area, the pioneer settlers, the Civil War and the house itself.
Images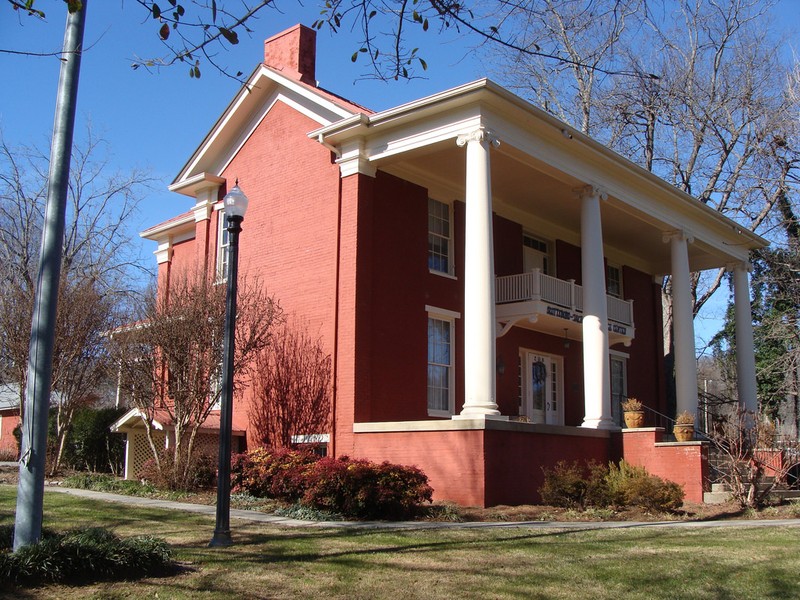 Backstory and Context
The
Scottsboro Boys
was a group of nine African American teenage boys—one was 12—accused of raping two white women on a train. All but the the 12 year-old were convicted to death. However, court battles in the following years, which included rulings from the U.S. Supreme Court, ultimately proved the boys' innocence. The two women eventually retracted their stories.
Sources
Ellen Martins & Judith Proctor. "Brown-Proctor House," National Park Service - National Register of Historic Places. 9-16-82.
Additional Information