Wynwood Walls
Introduction
Wynwood Walls was created by Tony Goldman in 2009 as part of an attempt to revitalize the Wynwood neighborhood. The walls are a set of six privately owned warehouses that flank previously abandoned land used for junk storage and garbage in the urban core of Miami. The site features dozens of street art and graffiti works by local and international artists. The site is recognized as a triumph of urban revitalization, with murals sponsored by the organization gracing buildings near and far. Wynwood Walls continues to expand its offerings with its primary emphasis being on community service. Wynwood Walls is open to the public all year round and admission is free.
Images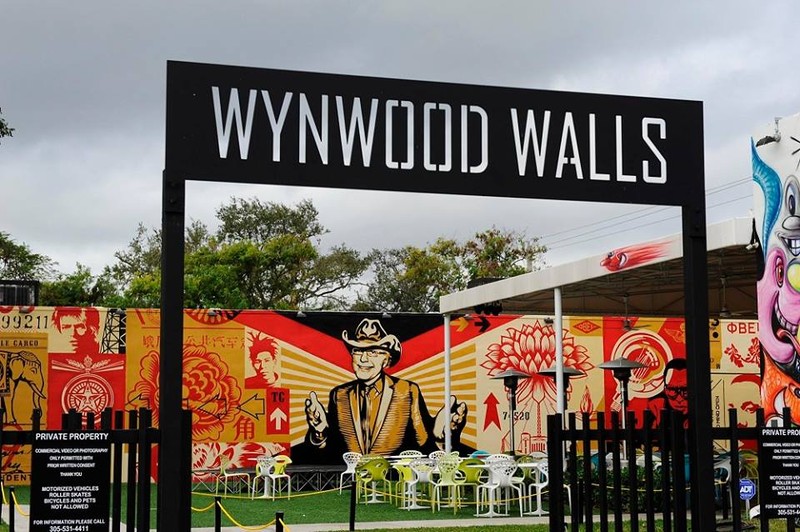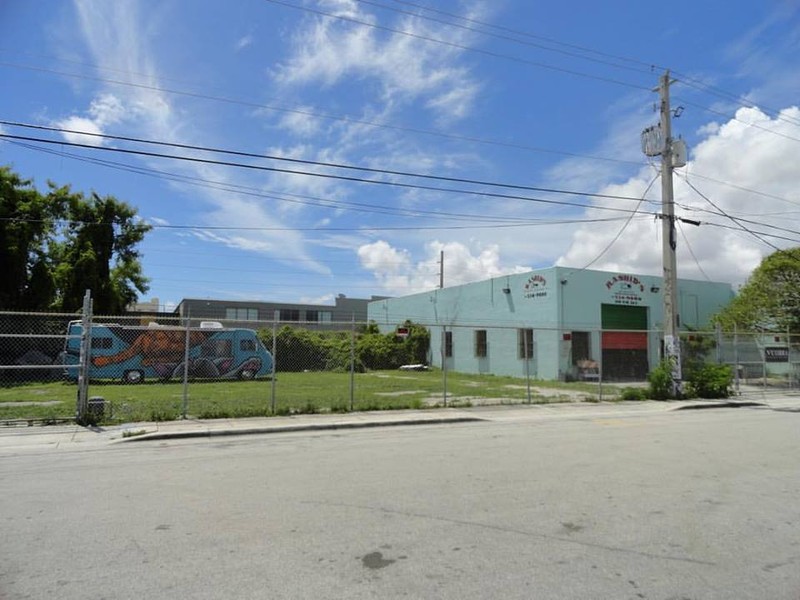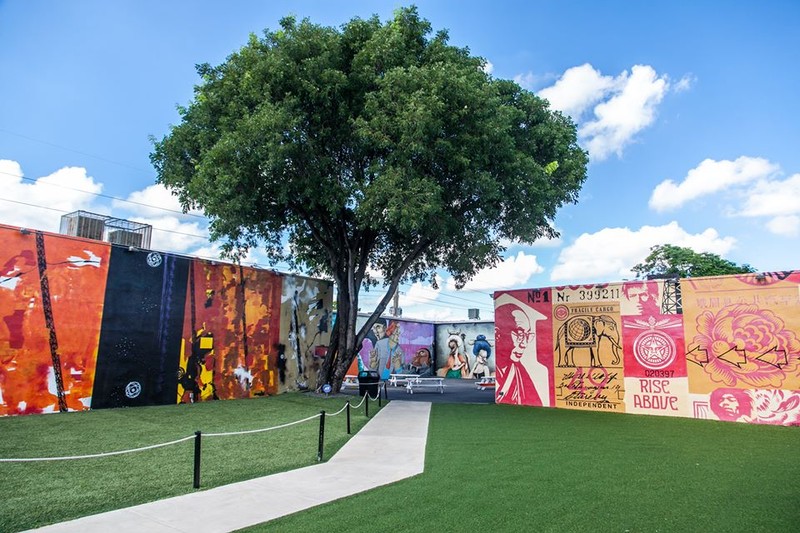 The street front along NW Second Avenue.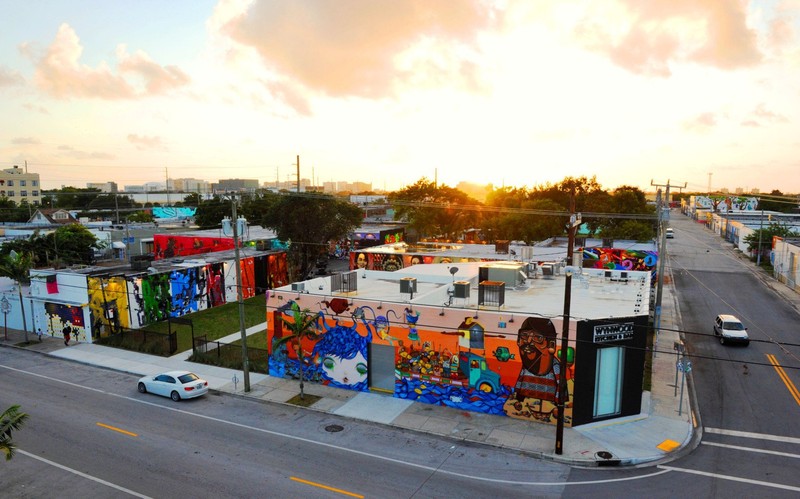 The Wynwood Walls Garden area and the Garden Shop building.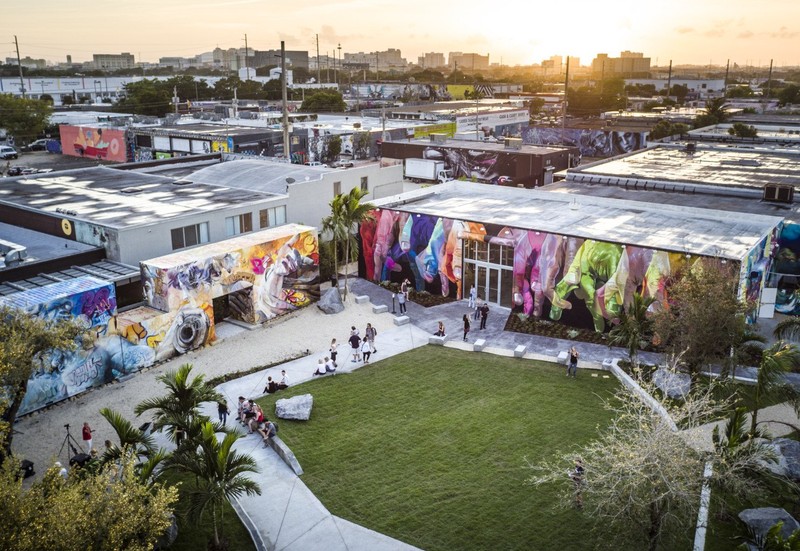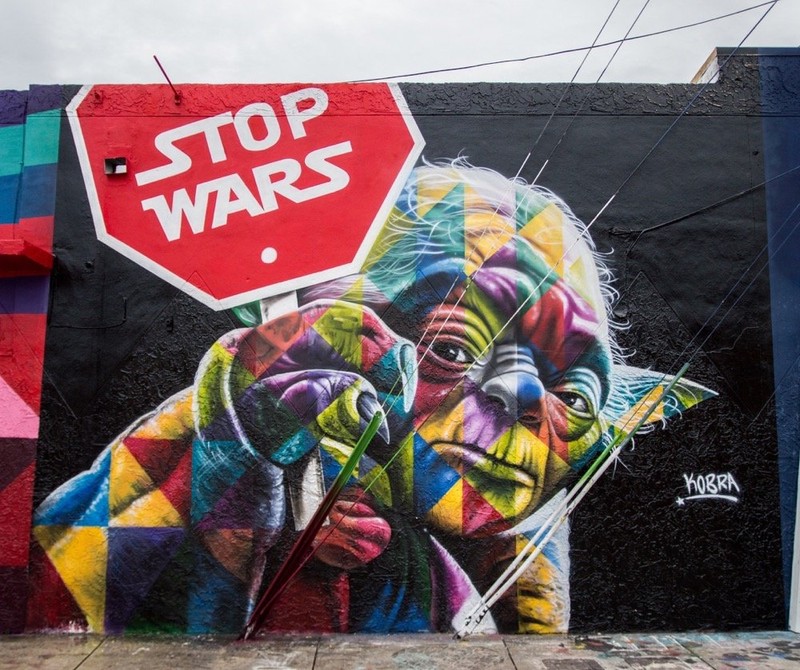 One of the newest hidden additions by internationally praised urban artist Fin DAC. The secret? View from up high.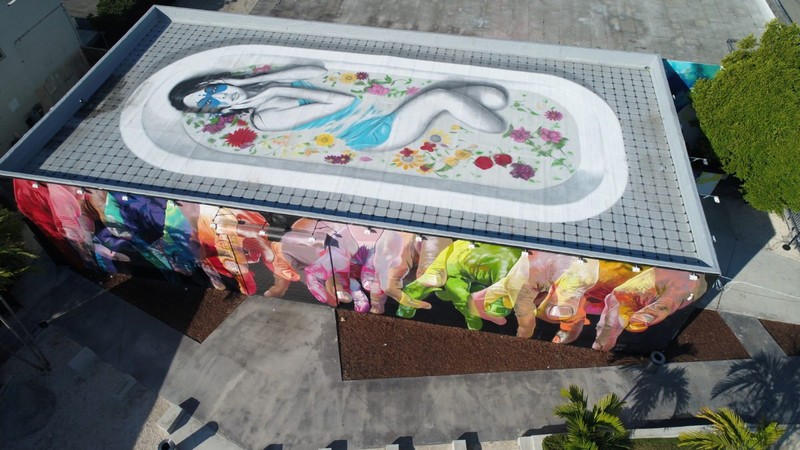 Artist Fin DAC poses with their work.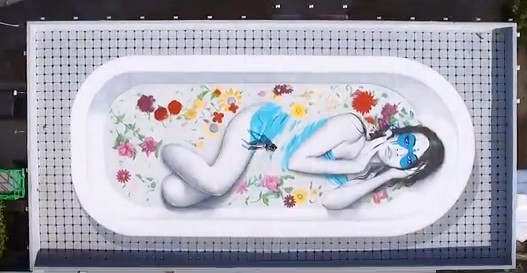 Backstory and Context
The Wynwood Arts District started in 1987 when a group of artists based out of Coconut Grove formed a nonprofit organization and purchased an abandoned bakery in the area, called the Bakehouse. The Wynwood Arts District Association was also instrumental in the growth of the area, creating monthly art walks. Before the Goldman family started buying property in Wynwood in 2006, the community was mostly a deserted warehouse district filled with garbage and industrial waste. In 2009, Wynwood Walls was conceived by visionaries Tony Goldman and Jeffrey Deitch. Looking for something big to transform Miami's warehouse district of Wynwood, Goldman arrived at a simple idea: "Wynwood's large stock of warehouse buildings, all with no windows, would be my giant canvases to bring to them the greatest street art ever seen in one place." His goal was to create a center where people could gravitate to and explore street art. Jeffrey Dietch was tasked with organizing the original space, which featured twelve artists. Wynwood Walls quickly became a major art statement with its commitment to graffiti and street art, an under-appreciated and historically disrespected genre. By decontextualizing and recontextualizing street art, Goldman hoped to force viewers to confront the works directly, rather than allowing the works to be consumed passively or peripherally. 
Wynwood Walls has brought the world's greatest artists working in graffiti and street art to Miami. Since its inception, the Wynwood Walls program has seen over one hundred artists representing sixteen countries and have covered over 80,000 square feet of walls. Works by national and international artists are included, as Goldman envisioned a space where local culture could interface directly with international influence. Artists featured at Wynwood Walls include Os Gemeos, Shepard Fairey, Ben Jones, HOW & NOSM, Clare Rojas, and David Ellis. Over three million visitors come to Wynwood Walls each year from all over the world. Unlike a typical museum space, Wynwood Walls itself was not intended to be commodified. Entrance to the walls is free, and the site specific works cannot be sold to another museum or individual the same way a canvas or sculpture can be. However, Wynwood Walls encounters commodification in different ways. The site attracts enormous amounts of visitors eager to take Instagram photos in front of the works. As of early 2020, over 802,000 Instagram posts are tagged with #wynwoodwalls. Wynwood Walls also features a shop where exhibited artists can sell complementary items such as prints, books, and other merchandise.
In 2010, Wynwood Doors opened, which is Tony Goldman's nod to traditional portrait galleries through an indoor community space. This also expanded the mural program outside the physical location of Wynwood Walls. The Outside the Walls program was added to complement this and extended murals and influence into the surrounding neighborhood. These community murals cover sides of buildings and sometimes the entire building, creating breathtaking scenes on every block of the neighborhood. Taking this another leap further, the Goldman Global Arts program curates large-scale conceptual projects on a global level.
Though Tony Goldman passed away in 2012, his daughter Jessica Goldman Srebnick continues to expand Wynwood Walls. In 2015, Goldman Properties launched the Wynwood Walls Garden. The new space offers another area within the outdoor museum to enjoy not only an additional four murals by Case (Germany), Logan Hicks (US), El Seed (France) and Hueman (US) but also a container installation by Pichi & Avo (Spain) and is accessible from the Wynwood Doors. In a recent theme of "humanKIND," Wynwood Walls unveiled a batch of 12 new installations for Miami Art Week in December of 2017 and another by Fin DAC in January. Wynwood Walls has been lauded for their role in transforming local communities. Miami mayor Francis Suarez said, "What the Goldmans have done with Wynwood Walls is like the story of the phoenix — they're created a neighborhood out of the ashes."1
Sources
About. The Wynwood Walls. Accessed December 1, 2020. http://www.thewynwoodwalls.com/overview.
ALVAREZ, LIZETTE. 2012. "Breathing Life, and Art, Into a Downtrodden Neighborhood." New York Times, December 09. pg. 26. Academic Search Premier, EBSCOhost (accessed July 17, 2018).
Baumgard, Josh. Wynwood Walls unveils 12 new installations for Miami Art Week. Curbed Miami. December 07, 2017. Accessed July 17, 2018. https://miami.curbed.com/2017/12/7/16716776/wynwood-walls-miami-art-week. 
Campo-Flores, Adrian. Miami District Fostered by Art Basel Contends With Gentrification, The Wall Street Journal. December 3rd 2019. Accessed December 1st 2020. https://www.wsj.com/articles/miami-district-fostered-by-art-basel-contends-with-gentrification-11575374400.
Caplan, Benjy. Artists Transform a Neighborhood into a Sprawling Outdoor Gallery, The Miami New Times. Accessed December 1st 2020. http://features.miaminewtimes.com/wynwood-street-art/.
Christine, Theresa. The Woman Behind The Wynwood Walls: Celebrating 10 Years Of Miami's Thriving Art Scene, Forbes. November 25th 2019. Accessed December 1st 2020. https://www.forbes.com/sites/theresachristine/2019/11/25/the-woman-behind-the-wynwood-walls-celebrating-10-years-of-miamis-thriving-art-scene/?sh=2268a82f7681.
Itzkowitz, Laura. Miami's Wynwood Walls and the Evolution of Street Art on Instagram, Nuvo. February 20th 2020. Accessed December 1st 2020. https://nuvomagazine.com/daily-edit/miamis-wynwood-walls-and-the-evolution-of-street-art-on-instagram.
1. Laster, Paul. How the Wynwood Walls Have Shaped Miami's Art Scene, Architectural Digest. October 3rd 2019. Accessed December 1st 2020. https://www.architecturaldigest.com/story/wynwood-walls-have-shaped-miamis-art-scene.
O'Keefe, Linda Novick. The Art of Revitalization. Huffington Post. May 17, 2016. Accessed July 17, 2018. https://www.huffingtonpost.com/linda-novick-okeefe/the-art-of-revitalization_b_9990706.html.  
Sieracki, Jill. Discover the Global Street Art Taking Center Stage at Miami's Wynwood Walls, Galerie Magazine. November 29th 2018. Accessed December 1st 2020. https://www.galeriemagazine.com/installations-wynwood-walls-art-basel-miami-beach/.
Stewart, Jessica. Wynwood Walls Celebrates 10 Years of Transformative Street Art in Miami, My Modern Met. December 24th 2019. Accessed December 1st 2020. https://mymodernmet.com/wynwood-walls-anniversary/.
Treaster, Joseph B. In Miami, the Murals Are the Message, The New York Times. October 23rd 2019. Accessed December 1st 2020. https://www.nytimes.com/2019/10/23/arts/design/miami-murals-wynwood.html.
ULI Case Studies: Wynwood Walls. Urban Land Institute. Accessed July 17, 2018. https://casestudies.uli.org/wynwood-walls/.
Wynwood Walls. Wynwood Miami. Accessed July 17, 2018. https://wynwoodmiami.com/street_art/wynwood-walls/.
Wynwood Walls - Art as Ignition: Presenting Jessica Goldman Srebnick with Tristan Eaton and Kashnik. University of Michigan Student Life. Accessed July 17, 2018. https://events.umich.edu/event/32260.
Wynwood Walls Unveils 12 New Installations, Culture Owl. Accessed December 1st 2020. https://www.cultureowl.com/miami/blogs/visual-arts/wynwood-walls-unveils-12-new-installations.
Image Sources
Martha Cooper

Will Graham

Jean Perpillant

Miami.com

Miami.com

Additional Information