Captain Charles McDowell, Jr. House at Quaker Meadows
Introduction
Built in 1812, the Captain Charles McDowell, Jr. House at Quaker Meadows is thought to be the oldest standing brick structure in Burke County. This McDowell House (one of many so named in the nation), built by Captain Charles McDowell, Jr. son of political leader and Revolutionary War Colonel, Charles McDowell, currently stands on a portion of what was once known as Quaker Meadows. By 1850, Captain Charles McDowell , Jr. owned fifty-two enslaved people on a plantation covering approximately 1,500 acres. The house is said to have for served as the wedding site for the future Governor of North Carolina. Zebulon Vance and one of McDowell's adopted daughters. Today, the McDowell House belongs to the Historic Burke Foundation, Inc. Tours are available with advance notice and on certain weekend days between April and October. In September, the foundation, city and county, along with re-enactors honor the Overmountain Men who gathered on the property (under Charles Sr.) before heading on to participate in the defeat the British at the Battle of Kings Mountain.
Images
Front view of the 1812 McDowell House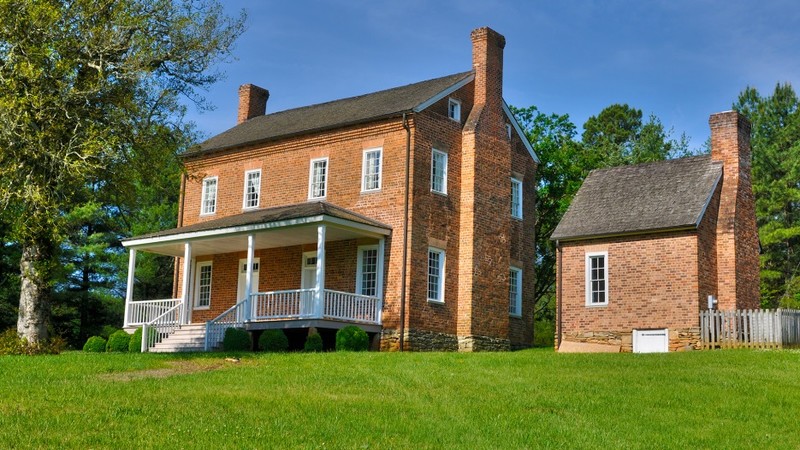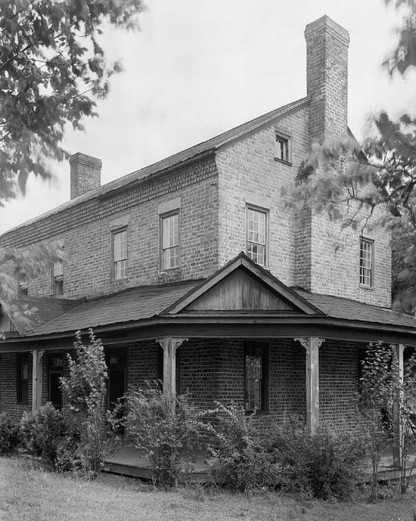 Side view of the McDowell House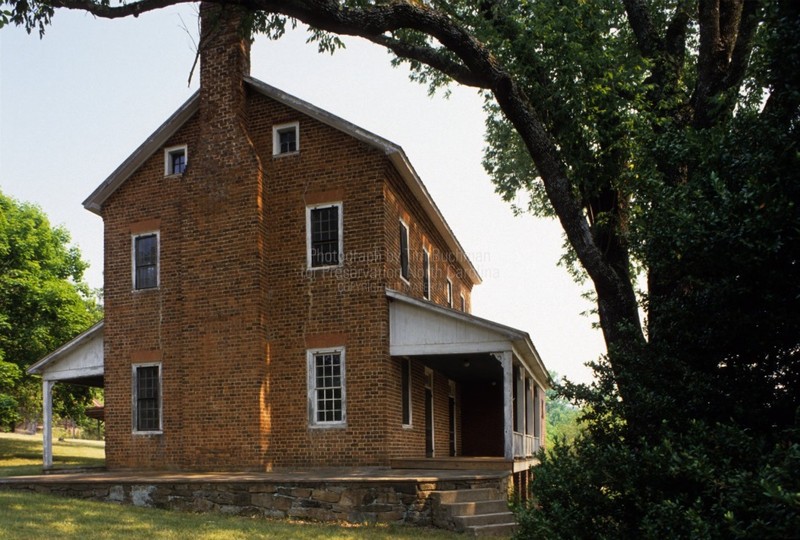 Backstory and Context
Located north of Morganton, the Quaker Meadows Plantation owned by the elder Colonel Charles McDowell and served as a gathering place for one thousand militiamen from modern-day Southwest Virginia and East Tennessee (the Overmountain Men) and 350 militiamen from Surry and Wilkes counties in North Carolina. It was at the plantation that Colonel Charles McDowell and his brother Joseph generated the strategic plans to defeat the British Major Patrick Ferguson and his loyalists.
Some believe that the original house on the Quaker Meadows Plantation was located on the North side of the Golf Course that now resides there today, but there are no remains of the 1780 structure. The current McDowell House is a two story Federal structured building that is fully restored to its 1812 appearance. Donated by the Crescent Land and Timber Corporation in 1986 to the Historic Burke Foundation, the McDowell House is now available for tours and still portrays the dynamic history of Burke County. As a part of its restoration, the detached kitchen was reconstructed and a garden maintained by the Mimosa Garden Club grows in the back yard. 
Sources
https://www.historicburke.org/the-mcdowell-house
Additional Information