John Wayne Gacy Murder House
Introduction
In December, 1994, John Wayne Gacy was convicted of 33 murders and sentenced to execution. His reign of terror started in the 1960s but escalated to his house being a place of rape and murder for young boys in the 1970s. John Gacy was also known as the clown killer, as he frequently would dress up as a clown and go to children's birthday parties. Since then, the house has been torn down and a new one was rebuilt on the same ground. Also, the address was changed to keep tourists away.
Images
Mug shot of John Wayne Gacy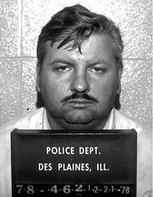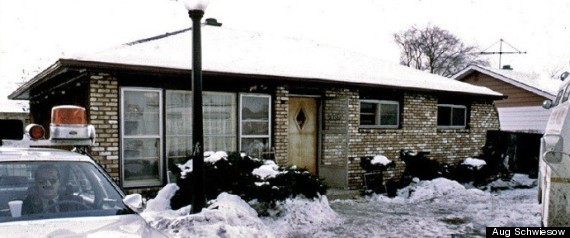 Backstory and Context
Backstory and Context
John Wayne Gacy was born in Chicago, Illinois in 1942 to a rather abusive family. Gacy was also sexually abused by a family friend at a young age but was to afraid to tell anyone. He was an overweight child who was often ridiculed, so he didn't have many friends. Gacy also was not academically gifted and struggled in school. He dropped out of high school and decided to pursue his talent of being a good salesman. At work Gacy, met Marlynn Myers whom he married in 1964. They moved to Waterloo, Iowa, where he became very involved with the local community.
After him and his wife moved to Iowa, they had two children, Michael and Christine Gacy. Gacy's father in law offered him a job managing local KFC'S, which he earned a substantial amount of money. This high point of his life didn't last long however as Gacy started to cheat on his wife with male prostitutes. Gacy craving more of this lifestyle often allowed his young male coworkers and other underage boys a place in his home to hang out where he served him alcohol and drugs. Its assumed at one of these "parties" led to Gacy's first sexual crime, and he assaulted one of his co workers teenage sons named, Donald Voorhees. After Doland confessed to being assaulted, another boy came forward with accustiosn against Gacy as well. While awaiting trail Gacy, hired a coworker to attack the second boy so he would be scared not to testify. This tactic did not work however and Gacy was charged with this crime as well.
After serving only 18 months of a 10-year prison sentence, Gacy went to live with his mother and after saving up, he bought them a house in Chicago, which became the infamous house that 29 of his victim's bodies were found. Gacy was released only to molest another young boy. The case went dismissed. Gacy moved to Norwood Park where he would marry again and start a business. Here, he became involved in the community and was part of the Jolly Joker Clown Club, where he performed as a clown for fundraisers. Throughout this journey, Gacy and his wife divorced and he lived by himself in the house that would be known as one of the most notorious places for serial killings.
Starting January 1972 and ending by the police linking him to another murder in December 1978, Gacy murdered, tortured, and raped 33 young men in his house. Gacy would use his salesman skills to lure young men into his house for work, where he would torture and murder them. When the crawl space of his house filled up with the 26 bodies, Gacy began throwing the rest of the bodies over the I-55 bridge into the Des Plaines river. In 1994, Gacy was convicted and executed by lethal injection.
If you are interested in reading John Wayne Gacy's story, there is a link to purchase a book talking about events that happened in his life. Other serial killer's stories that happened in Chicago have been put in the links below. 
The House Now
The old John Wayne Gacy house that 29 victim's bodies were found was torn down in 1979 In 1986, a new house was built on the property and since then has been redone and resold several times. The house last sold for over $300, 000 in 2004, and was listed on the market again in October of 2019 for $459,000. The new house is 2,500 square feet has three bedrooms, and two bathrooms.
Sources
Bazerghi, A. (2019, October 15). Property where John Wayne Gacy killed most of his victims is on the market. Retrieved from https://chicago.suntimes.com/2019/10/15/20915989/john-wayne-gacy-property-for-sale
Gacy Biography. (n.d.). Retrieved from https://johngacythekillerclown.weebly.com/gacy-biography.html
Jenkins, J. P. (2020, March 13). John Wayne Gacy. Retrieved from https://www.britannica.com/biography/John-Wayne-Gacy
Rumore, K. (2019, June 21). Timeline: Suburban serial killer John Wayne Gacy and the efforts to recover, name his 33 victims. Retrieved from https://www.chicagotribune.com/history/ct-john-wayne-gacy-timeline-htmlstory.html
Additional Information