Jewish Museum of Maryland
Introduction
Founded in 1960 for the purpose of restoring the Lloyd Street Synagogue, the Jewish Museum of Maryland strives to preserve Jewish history in the United States and educate the public about the Jewish experience in America, with a particular focus on Maryland's Jewish communities. The museum includes the Lloyd Street and B'nai Israel Synagogues, a museum building with rotating exhibits, program areas, a research library, and meeting rooms. The Lloyd Street Synagogue was constructed around 1845 by the Baltimore Hebrew Congregation and is listed on the National Register of Historic Places. The congregation was established in 1830, becoming the first Jewish congregation to be chartered in Maryland.
Images
Lombard Street historical photo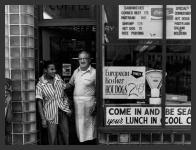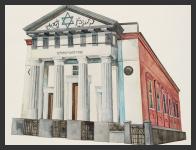 Paul Simon's guitar on display at the Jewish Museum of Maryland as part of the traveling Rock and Roll Hall of Fame exhibit, "Paul Simon: Words and Music."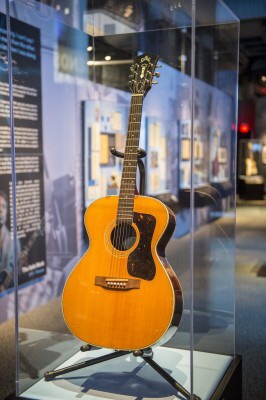 A useful resource to learn about the broad history of European Jewry in America.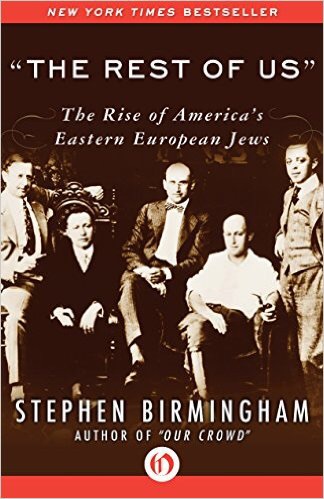 Lloyd Street Synagogue was built circa 1845 and was expanded in 1860.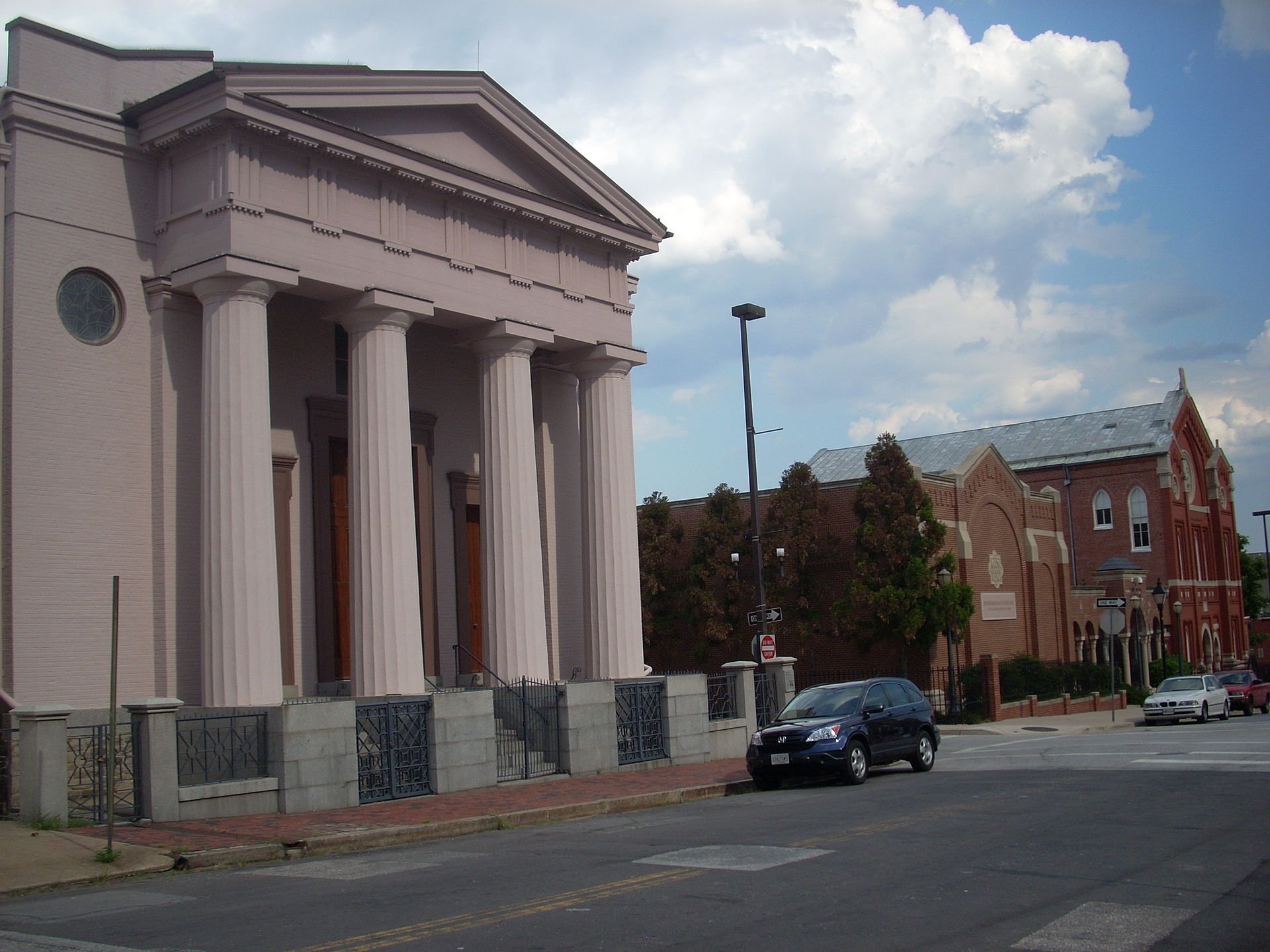 Backstory and Context
The Jewish Museum of Maryland contains the largest collection of Jewish Americana in the U.S. The museum's website contains an online database cataloging items in the collection for public use. Current exhibits, as of December 2015, include The Synagogue Speaks, Voices of Lombard Street: A Century of Change in East Baltimore, and Paul Simon: Words and Music. The Synagogue Speaks is an exhibit held in the newly restored Lloyd Street Synagogue. The Paul Simon exhibit is originally a Rock and Roll Hall of Fame exhibit that tells the story of singer-songwriter Paul Simon's life and offers insight into his creative process. Simon was born in New Jersey to Hungarian Jewish parents.
Voices of Lombard Street tells the story of the historically Jewish immigrant area surrounding the museum. The exhibit's story begins in the early 1900s and tells the story of the area up until the present. One former resident of Lombard Street, Kathryn Sollins, says of her years in the area, "I didn't know that I was poor. Of course I was happy. These years on Lombard Street were good years." Eastern European Jews began settling in the area, establishing a permanent community by 1900. The kosher market on Lombard Street was established in the 1890s. Over the years it grew from a modest kosher market to a world bazaar common in large cities during the nineteenth and early twentieth centuries.
Sources
"About Us," Jewish Museum of Maryland, http://jewishmuseummd.org/about-us/

"Collections and Research," Jewish Museum of Maryland, http://jewishmuseummd.org/collections-research/

"Current Exhibits," Jewish Museum of Maryland, http://jewishmuseummd.org/exhibits/current-exhibits/

"Voices of Lombard Street: A Century of Change in East Baltimore," An Original Exhibition of the Jewish Museum of Maryland, http://www.jewishmuseummd.org/sites/default/files/JMM-134-brochure_000.pdf

"Paul Simon," Jewish Museum of Maryland, http://jewishmuseummd.org/exhibits/paul-simon/
Additional Information