Maryland Women's Heritage Center
Introduction
The Maryland Women's Heritage Center is a non-profit organization that strives to preserve the history of the women of Maryland as well as promote women of the present. The Center is a result of the Maryland Women's History Project, which began in 1980 as a joint project between the Maryland Commission for Women and the Maryland State Department of Education. The center was the first one of its kind in the nation.
Images
Maryland Women's Heritage Center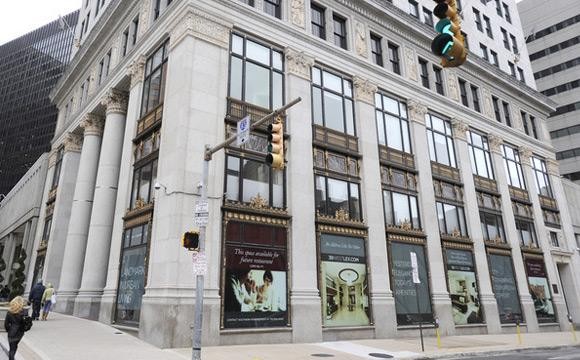 Maryland Women's Heritage Center Interior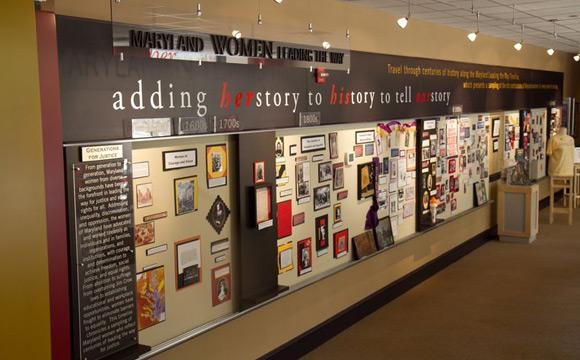 Backstory and Context
The center has an ongoing Unsung Heroines Project in which they strive to honor women that never became well known but nonetheless had an influential impact on their communities and on women's history.1 The Unsung Heroines Project began as a book, Notable Maryland Women, by Winifred Helmes. The description of Unsung Heroines was adapted for the present day and published in Women of Achievement in Maryland History, written by Carolyn Stegman. In it she defines the term "unsung heroines," someone who "Historically has sustained, and continues to sustain, her family and community."
Recent women to receive the Unsung Heroine distinction include Medha Reddy, Cheryl L. Monroe, and Ivory N. Sanders. Medha Reddy is a young woman who has already begun to donate her life wholeheartedly to service. She was recognized by President George W. Bush at the 2009 Turkey Pardoning and was appointed by Governor Martin O'Malley to serve on the Maryland Youth Advisory Council. Cheryl L. Monroe was the first African American woman to open a new Macy's store, located in Wheaton, Maryland since 2005. During her career, Monroe has helped minorities and women successfully conduct business with Macy's. Ivory N. Sanders is recognized in the Women's Memorial database in Arlington Cemetery as one of the "Women in Military Service in America." She served in the military from January 1979-January 1985. Her honors include the Army Commendation Medal, Army Achievement Medal, and the Good Conduct Medal.
Another initiative by the center seeks to add more women's voices to the historical record through oral histories. The HerStory Video Interview Project is accessible online and contains women who have contributed in wonderfully diverse ways, from astronauts to education advocates.2
The diverse ways in which the center approaches capturing, preserving, and fostering women's history and present-day advancement can been seen in the many offerings available to visitors. Besides a formidable women's history archive and resource and reference library, the center is constantly innovating with both permanent and changing exhibits on a plethora of topics, as well as varied arts events and seminars.
Sources
1"Unsung Heroines Project," Maryland Women's Heritage Center, http://mdwomensheritagecenter.publishpath.com/unsung-heroines
"About Us," Maryland Women's Heritage Center, http://mdwomensheritagecenter.publishpath.com/about-us
2"HerStory Video Interviews," Maryland Women's Heritage Center, accessed February 11, 2017, http://mdwomensheritagecenter.publishpath.com/herstory

Additional Information