MSU Chapel of Memories
Introduction
The Chapel of Memories is a place of reflection and celebration for generations of Mississippi State students and alumni, thousands of which have chosen this venue for their weddings. The Chapel of Memories was built from the bricks of the Old Main dormitory, the first building on campus that operated from 1879 till its destruction by an accidental fire in 1959. The chapel was completed in 1965. The 183 bells of the carillon provide one of the most memorable sounds on campus. This bell tower is also made of bricks recovered from the fire of 1959, and its construction was made possible by a gift from alumni George D. Perry.
Images
The Chapel of Memories is made of brick recovered after a fire destroyed Old Main, a building that served as the campus dormitory and administrative building.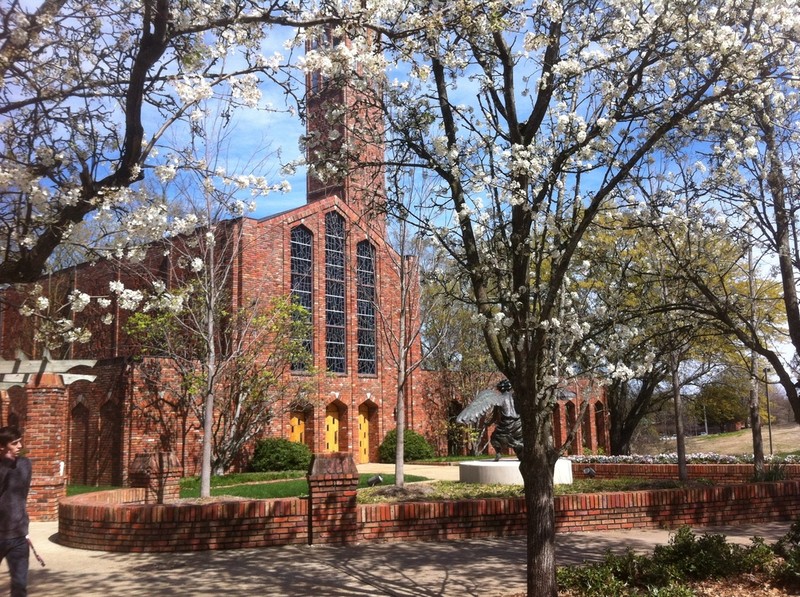 Each year, hundreds of alumni are married at the campus chapel.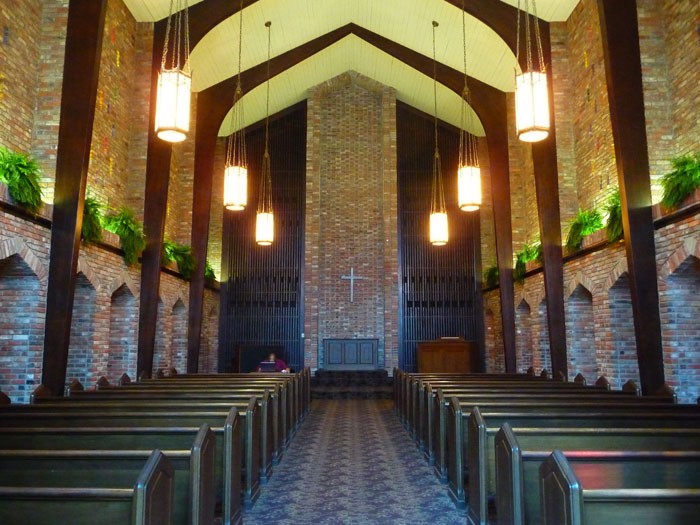 Dedicated in 2009, the Campus Angel was created by artist Rod Moorhead and is located in the front of the chapel.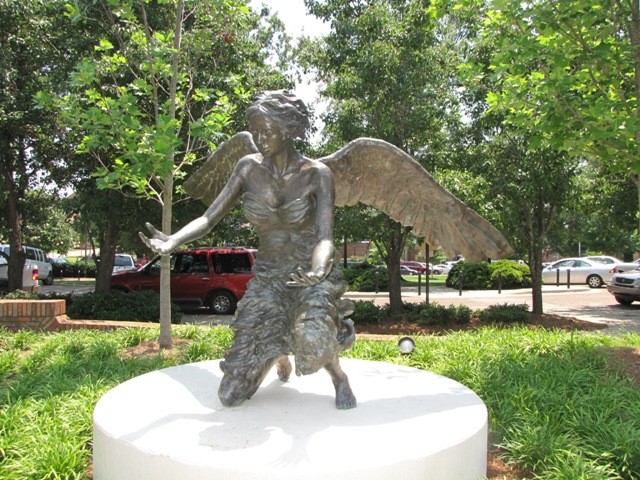 Backstory and Context
The Chapel of Memories is an important building on the Mississippi State University Campus. The chapel gives students and faculty a place to practice their religion while on campus, making it easier to maintain faith even while away from home. The chapel is also a popular venue for weddings, especially for alumni from Mississippi State University. The chapel does not have a resident pastor or scheduled services. It serves simply as a place of reverence for students and faculty, giving them a space where they are free to express their religion in their own way.

The chapel itself was constructed in 1965, from the remains of another prominent campus building. The Old Main dormitory was the first building on the Mississippi State University campus. It was built in 1879 and was later expanded to accommodate more residents. At its largest, it was the biggest dormitory in the United States and could hold 1000 residents. However, the building was destroyed by a fire in 1959. This fire also took the life of a university student, prompting university president Ben Hilbun to announce the use of the remaining bricks in the construction of a chapel.

The chapel was dedicated in 1965 and included a carillon, another name for a bell tower. This carillon was the idea of alumni George D. Perry, who donated $75,000 to ensure the completion of the chapel and tower. The carillon contained 183 bells that chimed hourly until the 1990s. This chiming resumed in 2002 after the tower's structure was fortified.
Sources
1. Manning, Riley. Campus chapels provide solace, ties to university history. Daily Journal. February 02, 2013. Accessed July 26, 2019. https://www.djournal.com/lifestyle/campus-chapels-provide-solace-ties-to-university-history/article_8298440e-a947-5647-97c2-47a779f8f4b5.html.


Additional Information